Story of a 12-Year-Old Animator and His 20,000-Dollar-Earning Mentor Mother. The youngest person to ever model in 3D and animate in 3D is a youngster from Islamabad named Abdul Ahad, who is just 12 years old. When he was ten years old, his mother issued him a challenge to begin studying animation, and in exchange, she promised to give him his favourite toys and other things of his choosing. He accepted the offer. This straightforward action taken by his mother, who works in the information technology field as well (*more on her later), opened the way for young Ahad to become an expert in Blender. It has inspired and amazed a lot of animators in Pakistan.
Umme Ayesha, Ahad's mother, got her start in the online field three years ago when she moved to Islamabad with her husband and four children. She wanted to be able to help her husband financially, so she began learning soft skills such as video editing and basic graphic designing. Eventually, she got a job in a Canadian company as a video editor for the company, which paid $280 per month, which seemed like a lot of money at the time. Now, Umme Ayesha makes She then began to gain other abilities such as search engine optimization, graphic design, and management of Youtube. She also started to network on Fiverr, LinkedIn, and Upwork. As a result, she began to get an increasing number of customers who paid her higher rates. At this point, she has successfully finished more than 98 projects, has worked with tens of customers, and has earned $20,000 from freelancing.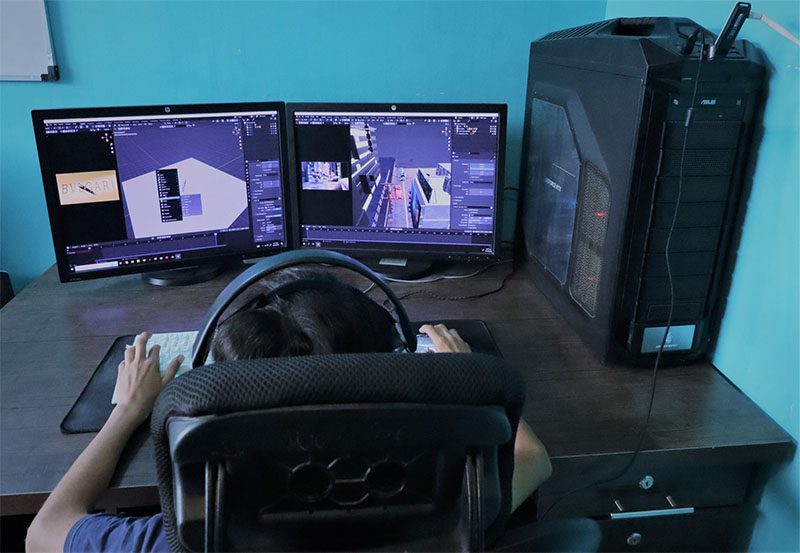 When the Corona pandemic struck, her children had a habit of spending excessive time on social media, which worried their mother. However, rather than forbidding their use of electronic devices, she decided to find productive ways for them to put their screen time to use. She challenged her son Ahad to watch a 3D animation tutorial and create a 3D doughnut by watching BlenderGuru on youtube. The project took him between 15 and 20 days, and as a reward, he received his Then, Ahad found that he enjoyed animation and became highly proficient at it as he worked through several projects.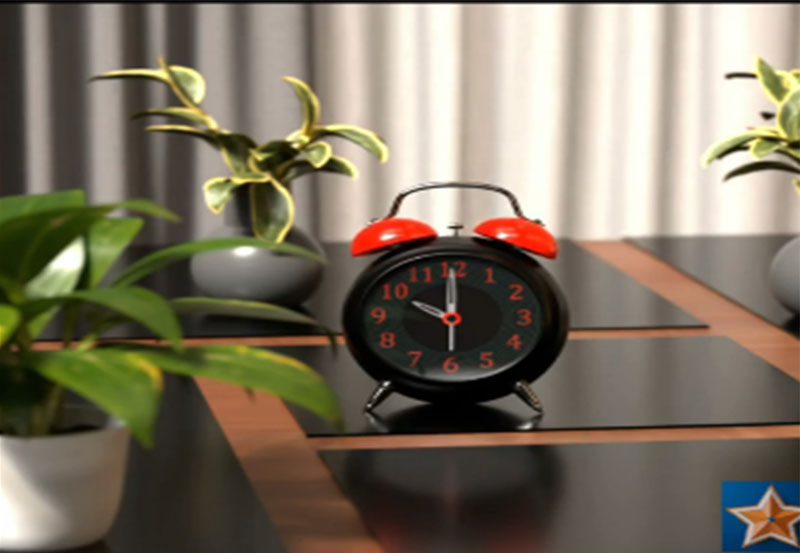 Naquib Mohammed, the CEO and creator of MRHB, the first crypto business, saw Ahad's potential and decided to sponsor him. Mohammed also accepted the duty of guiding this young person to success. Ahad is now studying animation under one of the most talented animators in Pakistan, Syed Anas and Syed Ahmed. He is well on becoming one of the most gifted animators the world has ever seen. Naquib Mohammed has also supplied Ahad with the most effective computer setup to assist him.
The advice that Ayesha gives to all Pakistani homemakers is that they should strive to contribute to the home by picking up new talent, testing their luck in the internet market, and ensuring they are secure financially. Umme Ayesha echoes this sentiment;
"Parents should encourage their children to identify their potential since growing up in today's world are very intelligent, tech-savvy, and have boundless potential. They have a better chance of achieving higher levels of success in their professional lives if they invest their time and energy in acquiring valuable skills from a younger age.
According to Umme Ayesha, everyone is free to enter the internet market and should do so since there is excessive demand and an opportunity for a significant number of additional specialists.
Umme Ayesha now oversees a team of fifteen employees, which includes video editors, graphic designers, and various other IT specialists. She is excited about the prospect of establishing a physical office shortly and extending her organization's services.