Do you want to avoid endlessly searching for the best airline ticket agency in the UK, only to be met with a confusing array of options? Look no further, as we have compiled a list of the top 10 airline ticket agencies in the UK to help simplify your search. Our comprehensive research has considered pricing, customer service, and reliability factors to provide the most reliable options. Say goodbye to the frustration of navigating through multiple websites, and trust us to provide you with the best options to suit your needs. Whether you are a frequent traveller or planning a vacation, we are here to help you make the best travel decisions. So sit back, relax, and let us guide you to your next adventure.
Holidays Please is a UK-based online travel agency with its head office in Birmingham. The agency offers customers various holiday options, including luxury holidays, honeymoons, safaris, tours, and family holidays. Holidays Please has been recognized for its outstanding services, winning several awards, including the prestigious "Online Travel Agency of the Year" award. The agency's commitment to providing excellent customer service and high-quality holiday experiences has made it a popular choice among travellers in the UK and beyond.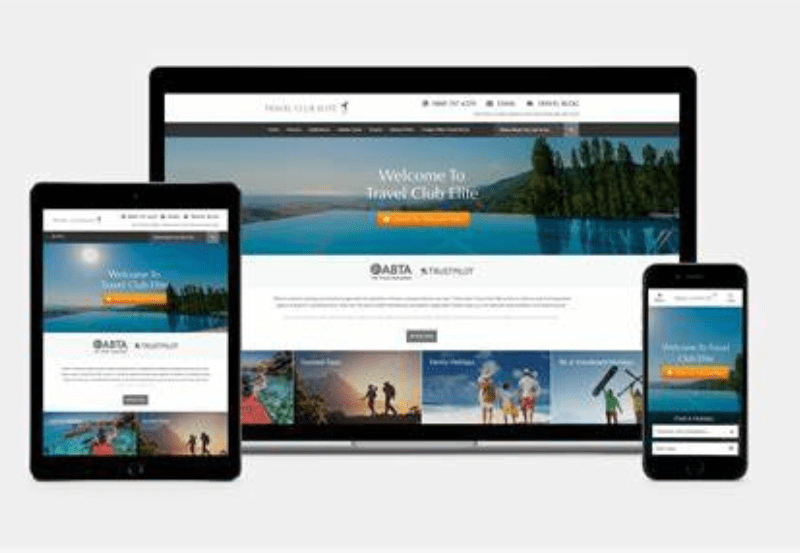 Travel Club Elite is an award-winning, independent travel agency in Birmingham, UK. Established in 1985, the agency has emerged as one of the leading experts in premium and luxury family holidays in the UK. They offer many holiday options, including family holidays, all-inclusive holidays, ski and snowboard holidays, winter sun holidays, and escorted tours. Travel Club Elite has partnered with top travel companies such as Club Med, Neilson, Mark Warner, Inghams, Cox & Kings, Wendy Wu, Hurtigruten, and Silversea Cruises. These partnerships enable the agency to provide its customers with diverse travel options and top-notch services.
Travel Center is a UK-based travel agency with over 36 years of experience in the industry. They specialize in providing flights and holiday packages and are accredited and protected by ATOL and ABTA. To ensure competitive pricing, they offer a price match promise and 24/7 customer service to support their clients throughout their travel journey. Travel Center offers flight deals to destinations such as Dubai, New York, Toronto, and Bangkok and customized holiday packages to Iceland, Niagara Falls, New York, Monza Grand Prix, and Asia. Their office in London provides easy access for customers to discuss their travel needs.
Want to + add your website in this list?
Contact us on blogkinguk@gmail.com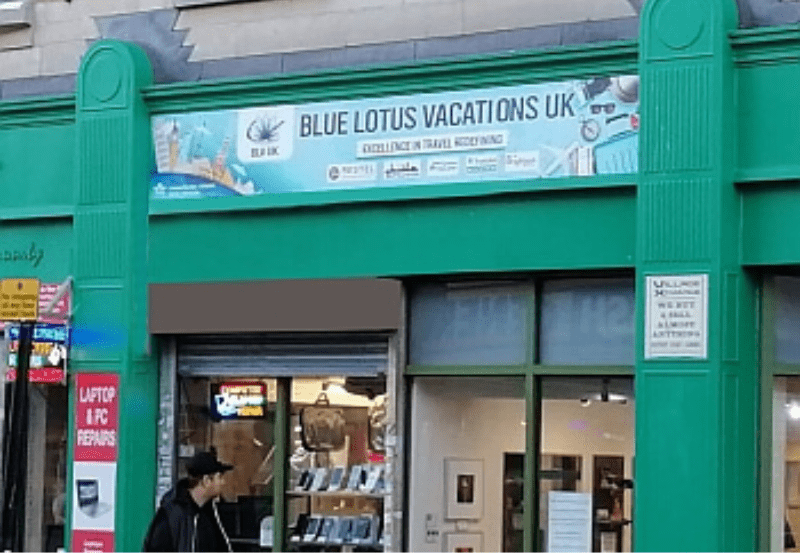 Blue Lotus Vacations is a travel agency located in Slough, UK. With over 10 years of experience in the travel industry, they specialize in providing customers with value-for-money deals on flights, holidays, and cruises. The agency offers a price match promise and 24/7 customer service to ensure customers receive the best travel experience. Blue Lotus Vacations also offers flexible monthly instalment options, allowing customers to spread the cost of their trip over time.
Refund Protect is a service that allows customers to claim a refund for a non-refundable ticket if they cannot use their flight due to unforeseen circumstances beyond their control. Refund Protect has specific terms and conditions to be met for a claim to be accepted. This service provides an added layer of protection for customers who may be hesitant to purchase a non-refundable ticket due to the risk of unforeseen circumstances arising. With Refund Protect, customers are assured that they can claim a refund if an emergency circumstance arises, as long as the terms and conditions of the service are met.
The United Kingdom has multiple travel agencies named "The Travel House". Established and registered in 2017, one of these agencies is located in Harmondsworth, West Drayton. This agency provides last-minute flight tickets and airline deals while offering a price match guarantee and financial protection through the ATOL scheme. Another travel agency, "The Travel House," is Wales' largest independent travel agency. This agency offers diverse holiday options, including beach vacations, city breaks, cruises, worldwide tours, and ski holidays. Flight-inclusive package holidays are ATOL-protected. Both travel agencies have the same name but differ in location, speciality, and services.
Airpets is a UK-based pet travel and relocation service that has been operating since 1966. They are near Heathrow Airport and offer various services to ensure safe and stress-free pet travel. These services include expert global pet travel advice, licensed pet transport across the UK, specialist veterinary expertise, booking the most efficient flight routes, and door-to-door pet relocation to destinations worldwide. Airports provide certified quarantine accommodation for pets entering the UK under quarantine conditions.
Want to + add your website in this list?
Contact us on blogkinguk@gmail.com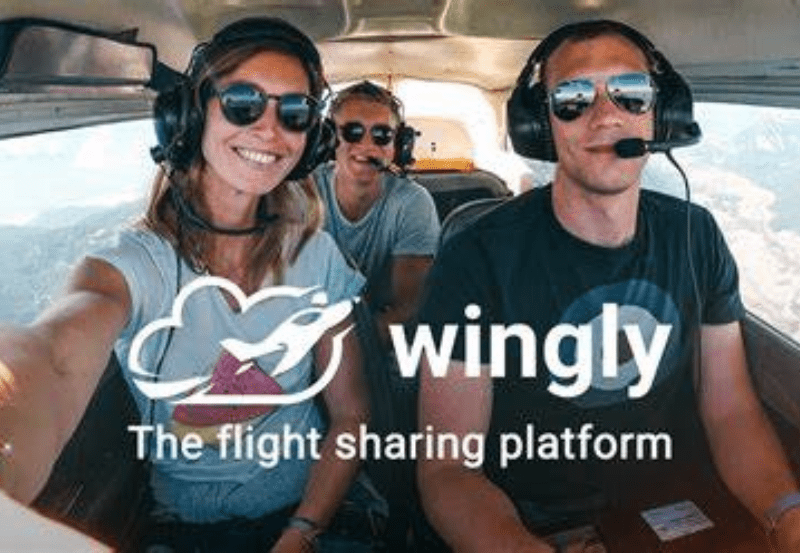 Wingly is a flight-sharing platform in Europe, the largest on the continent. The platform connects private pilots with passengers, allowing them to arrange unique and unforgettable flight experiences. Wingly offers a range of flight options, including sightseeing, excursions, and one-way flights, with over 15,000 registered private pilots and 10,000 flights available. This provides passengers with a wide range of options for their flight experience. Wingly began offering its revolutionary service to UK clients in February 2017. Wingly allows private pilots to share their passion for flying with guests in a novel and engaging way.
Flightcatchers, an e-commerce travel company, offers flights, hotels, and travel packages. Polani Travel Ltd., a family-owned firm founded in 1965, owns it. Flightcatchers is a leading UK travel agency with over 50 years of experience. As an IATA-accredited agent and ATOL-certified company, Flightcatchers protects customers. Customers can book travel with confidence when booking ATOL-protected flights and packages. Flightcatchers has decades of experience and financial protection behind its travel products and services. As a reputable UK travel company, they provide excellent services.
Alternative Airlines is an internet travel agency near London. With pricing in Pound Sterling (£) and other currencies, they offer the cheapest fares on various airlines. Alternative Airlines provides trustworthy and secure services as an IATA-bonded agency. Flight-inclusive packages are financially covered by ATOL protection. This provides customers with the confidence to book with Alternative Airlines. Alternative Airlines makes booking online easy and convenient with various airlines and currencies. Customers can book with confidence thanks to IATA bonding and ATOL protection.
Want to + add your website in this list?
Contact us on blogkinguk@gmail.com
Conclusion
The UK is home to reliable and trustworthy airline ticket agencies that can help you find the best deals for your travel needs. From the established industry leaders like British Airways and EasyJet to the up-and-coming players like Opodo and Lastminute.com, there are plenty of options to choose from. Whether you're looking for budget-friendly options or top-notch service, these top 10 airline ticket agencies in the UK have covered you. Take advantage of the opportunity to save money and time by booking your next flight through one of these reputable agencies. With their user-friendly websites, helpful customer service, and extensive flight options, you can rest assured that you'll find the perfect flight for your needs. So why wait? Book your next trip today with one of these top 10 airline ticket agencies in the UK, and start your adventure!