Amusement Parks have a lot of different types of rides, some scary, some fun. It always entails some sense of adventure. From thrilling roller coasters to immersive themed lands, these parks offer a perfect blend of adrenaline-pumping rides, live entertainment, and family-friendly attractions. Hence, the top 10 amusement parks in the US are a source of entertainment for many people worldwide. This travelling makes an exciting wait and anticipation of the fun. Small eating stalls and joints are scattered over the park or concentrated in a food area. Since these places have a higher markup, the food is costlier, and since the walk might be a lot, people get hungry, and the owners earn well.
Magic Kingdom is a world-renowned Walt Disney World Resort amusement park in Orlando, Florida. The Cinderella Castle is a stunning fairy tale castle that serves as a symbol of the park. Magic Kingdom is known for its spectacular parades and nighttime fireworks shows, including the famous Happily Ever After fireworks. Liberty Square includes attractions like the Haunted Mansion and the Hall of Presidents. Hence, provides a magical experience for visitors of all ages, combining beloved Disney characters, immersive theming, thrilling rides, live entertainment, and enchanting experiences.
Disneyland Park is the original Disney theme park and a destination for millions of visitors annually. It has its iconic centerpiece, the Sleeping Beauty Castle, which symbolises the park. Mainstreet welcomes the guests with a charming atmosphere. Disneyland also contains a futuristic world in Tomorrowland, where you can experience Space Mountain, Buzz Lightyear Astro Blasters, and the Finding Nemo Submarine Voyage. Mickey's Toontown allows guests to explore the colourful cartoon world of Mickey and his pals, with attractions like Roger Rabbit's Car Toon Spin and Gadget's Go Coaster.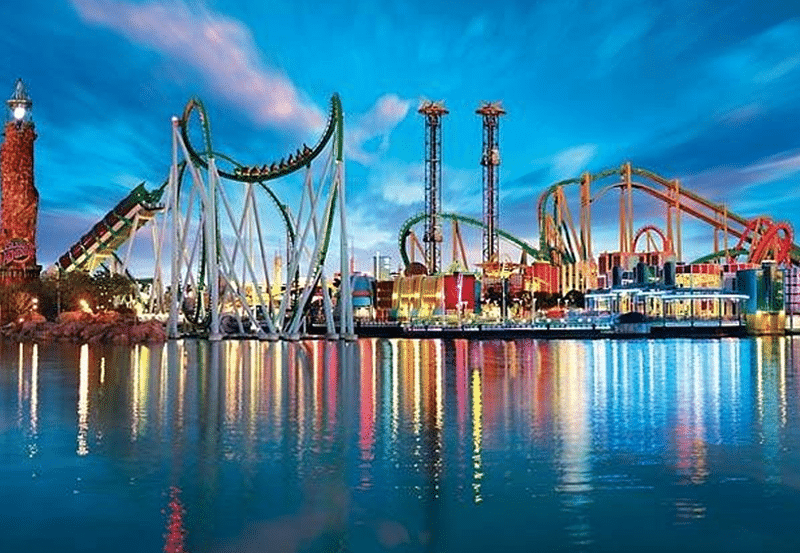 It is an exciting theme park within the Universal Orlando Resort in Orlando, Florida. It is known for its immersive storytelling and thrilling attractions; Islands of Adventure offers a unique and adventurous experience. You can enter the Marvel Comics world with attractions like The Amazing Adventures of Spider-Man, The Incredible Hulk Coaster, and Doctor Doom's Fearful. You can also explore mythical lands in The Lost Continent, featuring attractions like Poseidon's Fury, a walkthrough experience, and the magical Eighth Voyage of Sindbad stunt show.
Want to + add your website in this list?
Contact us on blogkinguk@gmail.com
Cedar Point is a renowned amusement park in Sandusky, Ohio, known for its world-class roller coasters, thrilling rides, and beautiful lakeside setting. Cedar Point is often called the "Roller Coaster Capital of the World" due to its impressive collection of roller coasters. Unique coasters include Millennium Force, Top Thrill Dragster, Maverick, Steel Vengeance, and Valravn, offering a variety of thrills, heights, and speeds. Gemini Midway offers a variety of classic and family-friendly rides, including the iconic Gemini roller coaster, a racing coaster that features side-by-side tracks. During the summer, Cedar Point comes alive at night with special entertainment, fireworks, nighttime shows, and extended park hours.
Experimental Prototype Community of Tomorrow is a unique and educational theme park within the Walt Disney World Resort in Orlando, Florida. It celebrates human achievement, innovation, international cultures, and the future. The Future World section of Epcot is dedicated to technology, innovation, and scientific advancements. The iconic geodesic sphere that serves as the park's centerpiece houses a slow-moving dark ride taking you through the history of human communication. Hence, Epcot offers a blend of technology, culture, entertainment, and educational experiences that encourage guests to explore and celebrate the achievements of human imagination and international diversity.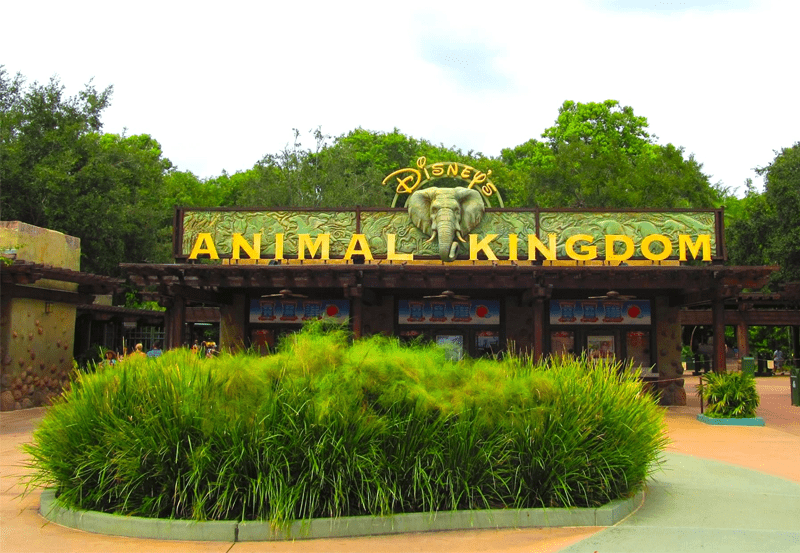 Disney's Animal Kingdom is a unique and immersive theme park in the Walt Disney World Resort in Orlando, Florida. It combines the magic of Disney with a focus on conservation, nature, and animal encounters. You can dive into the underwater world of Finding Nemo with this captivating live musical adaptation featuring puppetry, colourful sets, and memorable songs. Hence, Disney's Animal Kingdom offers a perfect blend of entertainment, education, and conservation, inviting visitors to connect with animals, explore the wonders of nature, and be inspired to protect the planet's wildlife and habitats.
It is an exciting and world-famous film studio and theme park in Universal City, California. It offers a unique combination of behind-the-scenes studio tours, thrilling rides, live entertainment, and immersive attractions. Join the Autobots in an epic battle against the Decepticons on this thrilling 3D dark ride that combines high-definition 3D media, special effects, and motion simulation. You can get an insider's look at the magic of movie-making as you watch a live demonstration of special effects used in films, including stunts, visual effects, and more.
Want to + add your website in this list?
Contact us on blogkinguk@gmail.com
Hersheypark is a popular amusement park in Hershey, Pennsylvania, known for its chocolate-themed attractions and family-friendly entertainment. It offers a delightful experience for visitors of all ages. Hersheypark is home to several thrilling roller coasters, including the iconic Great Bear, Fahrenheit, Skyrush, and the wooden coaster Comet. Hershey's Chocolate World is an interactive visitor centre where you can learn about the history of chocolate, take a chocolate-making tour, create your candy bar, and shop for a wide range of Hershey's chocolate products.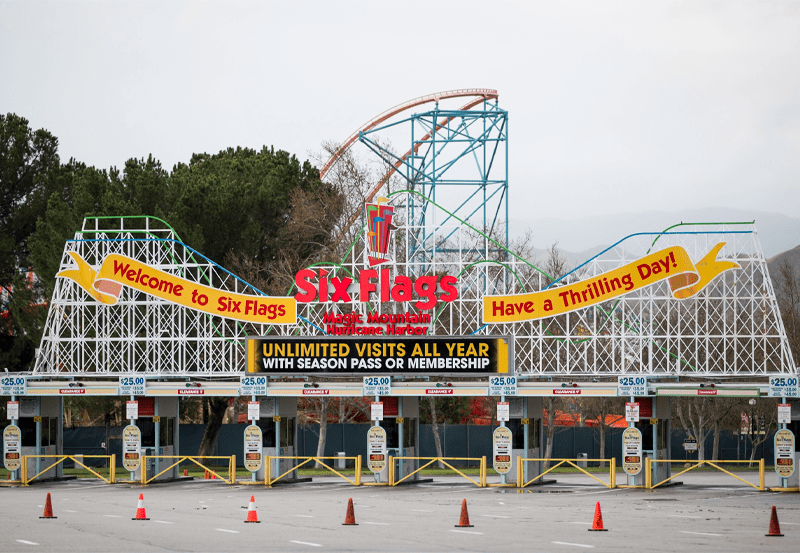 It is a thrilling amusement park in Valencia, California, known for its exhilarating roller coasters and adrenaline-pumping rides. Six Flags Magic Mountain boasts a remarkable collection of world-class roller coasters, including record-breaking and innovative designs. Some unique coasters include X2, Twisted Colossus, Full Throttle, Tatsu, and Goliath. You can enjoy live shows, street performances, and character meet-and-greets throughout the park, providing additional entertainment options. Adjacent to Six Flags Magic Mountain is Hurricane Harbor, a water park featuring numerous water slides, lazy rivers, wave pools, and splash areas to cool off and have fun during the summer months.
SeaWorld Orlando is a popular marine-themed amusement park located in Orlando, Florida. It offers a unique blend of marine life exhibits, thrilling rides, shows, and educational experiences. It is known for its vast array of marine animals. You can observe dolphins, sea lions, penguins, sharks, and many other fascinating sea creatures up close. You can also have Journey to Atlantis, a water roller coaster combining elements of a traditional roller coaster with a splashdown finale that leaves you soaked. Hence, SeaWorld Orlando also offers various dining options, educational presentations, and special events throughout the year.
Want to + add your website in this list?
Contact us on blogkinguk@gmail.com
Conclusion
The top 10 amusement parks in the US offer a range of thrills, magic, and adventure, each with its unique atmosphere and attractions. Whether you seek the enchantment of Disney, the heart-pounding coasters of Cedar Point, or the immersive experiences of Universal Studios, these parks provide unforgettable adventures for everyone. For those seeking a unique chocolate-themed experience, Hersheypark delights with its sweet attractions, and Epcot offers a fusion of technology, culture, and innovation. So, pack your bags, fasten your seatbelts, and embark on an extraordinary journey through these remarkable destinations of fun and amusement.