London, a city full of history, culture, and entertainment, also provides various exciting and immersive gaming opportunities. London includes something for everyone, whether you're a novice, an expert, or simply looking for a fun way to spend an evening with friends. This blog post will take you to the top 10 best gaming zones in London, where you may spend hours of fun and make memories that last a lifetime.
#1: Platform – Shoreditch
Regarding the best gaming zones in London, few can compare to Platform, which also serves as a restaurant and bar. This hip hangout is smack dab in the middle of Shoreditch, and it draws in the crowds with its exciting groups and advanced gaming options. Platform has various games for all types of gamers, from console to PC to virtual reality. A special section is set out for watching e-sports competitions, making this a fantastic place to see all the action.
#2: Four Quarters – Peckham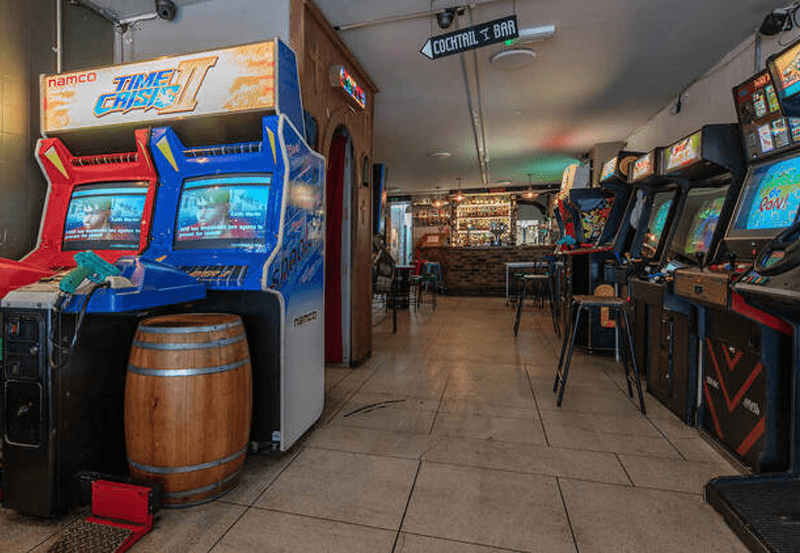 Four Quarters in Peckham is the place to go if you're a fan of classic video games. This establishment combines a pub with an arcade, making it a sanctuary for fans of classic video games. Four Quarters' unique token system allows you to play games for much less than at other arcades. Four Quarters is a must-visit for any gamer because of its chill vibe, excellent range of craft beers, and frequent gaming events.
#3: Draughts – Hackney
If you're looking for the best gaming zones in London, go as far as Draughts in Hackney. There are more than 800 games in the collection, so you're sure to discover one you like. You may have some great refreshments and relax in a comfortable setting while you play your favourite games at this establishment. Draughts is great for social gamers since it regularly conducts events like game evenings and competitions.
#4: Loading Bar – Dalston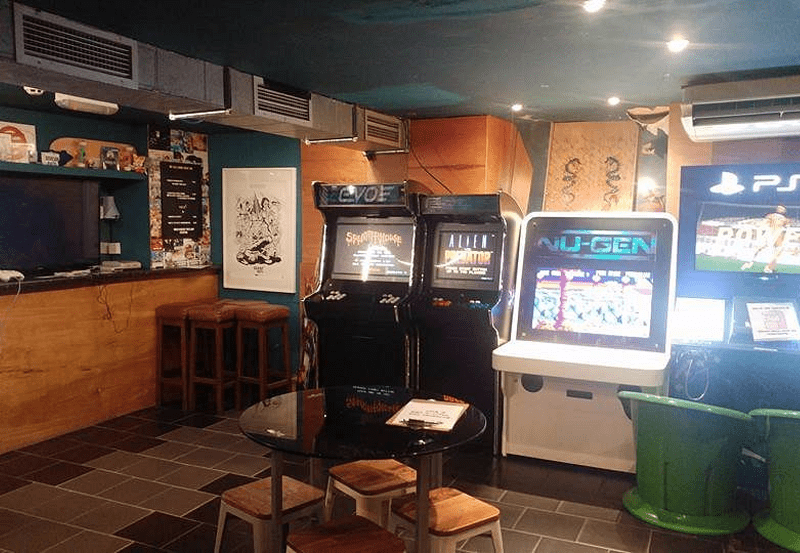 Loading Bar in Dalston is a hidden treasure for gamers because of its innovative combination of video games and craft cocktails. Loading Bar has an extensive video, board, and card games library. The unique selling point of this establishment is its imaginative drink menu based on well-known video games and movies. Loading Bar is great for a night out with friends or a competitive gaming session.
#5: VR Star – Stratford
VR Star in Stratford is the place to experience a game. This establishment has a large selection of virtual reality games and experiences, making it one of the best gaming zones in London. VR Star is great for solitary exploration and cooperative fun because of its single- and multiplayer modes. Thanks to the high-quality technology and friendly personnel, even those who have never tried virtual reality will have a fantastic time.
Want to + add your website in this list?
Contact us on blogkinguk@gmail.com
#6: Namco Funscape – Waterloo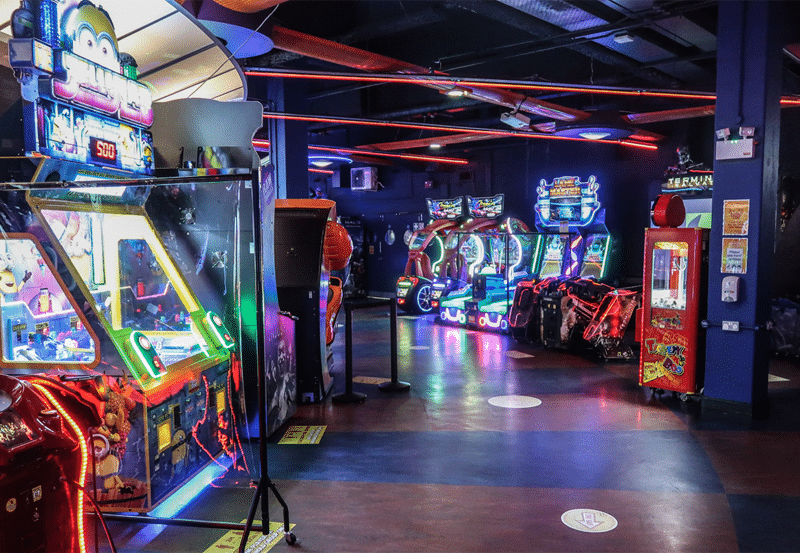 Located near Waterloo Station, the massive entertainment complex Namco Funscape has something for everyone. This gaming area is perfect for thrill-seekers since it offers so many different types of games, rides, and attractions. Namco Funscape is also great for parties and gatherings like birthdays or company trips.
#7: Meltdown – Caledonian Road
Located on Caledonian Road, Meltdown is a pub that caters to gamers and hosts tournaments. Meltdown is a paradise for competitive gamers, with powerful gaming PCs, high-speed internet, and a vast library of games. The bar broadcasts live e-sports and sponsors regular competitions, making it a fun place for fans and competitors. Meltdown is the place to go if you love competitive gaming or want to see how you stack up against other players.
#8: Electric Playbox – Southwark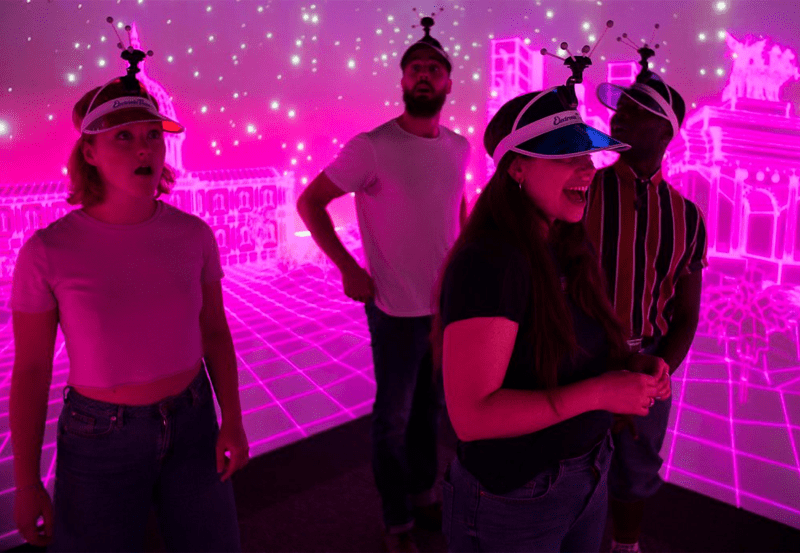 Visit Southwark's Electric Playbox to play video games in a setting unlike any other. Using cutting-edge technology, visitors to this arcade of the future are whisked away to a virtual world where they engage in team-based tasks. Electric Playbox is a great place for friends, families, and coworkers to have a good time together. After a long day of gaming, you may unwind and refuel at the venue's bar or restaurant.
#9: Bad Moon Cafe – Borough
The Borough establishment Bad Moon Cafe is like nirvana for board game enthusiasts. This café is known as one of the best gaming zones in London to play miniatures, board games, and card games because of its friendly atmosphere and enough lighting. Craft beers and speciality coffee are just two of the many tasty refreshments at Bad Moon Cafe. This café is great for gamers of all skill levels since it hosts frequent competitions and events and has many games.
#10: KidZania London – Shepherd's Bush
KidZania London may be designed for kids, but it's still one of the greatest places in London to bring the family for some friendly competition. Kids may learn and have fun in this indoor metropolis with various interactive games that simulate real-world jobs. KidZania is a great place to take the kids since it affects real-world environments in more than 60 activities.
Want to + add your website in this list?
Contact us on blogkinguk@gmail.com
Conclusion
London has many different gaming areas for other people. The city has everything from virtual reality centres and e-sports pubs to classic arcades and board game cafés. So, round up the gang, and go to one of the top 10 best gaming zones in London for an experience you won't soon forget.
To access more informative blog posts, please click here.