Are you looking for top content marketing companies in the UK? Look no further! This article lists the top 10 companies that create compelling content to drive results. From social media campaigns to SEO-friendly blog posts, these companies offer expertise in developing tailored content for any brand, big or small. Our list covers each company's strengths and how they can help you achieve your business objectives, making content marketing manageable. Discover the top 10 content marketing companies in the UK to take your brand's content to the next level.
Nucco is a communication agency that aims to change people's behaviour and perspectives. As a member of UNIT9, a renowned group specializing in creative, digital, and content production, Nucco is positioned among the top players in the industry. Nucco leverages creative insights to create compelling digital campaigns and content that cater to advertising, marketing, and internal communications.
In 2020, many companies have had to find new ways to scale and repurpose their content due to budget cuts. At Nucco, they have recognized the importance of content flexibility and adaptability to meet their clients' mid to long-term needs. They save and catalogue content for future use, making it easier to repurpose the content and make necessary changes when required.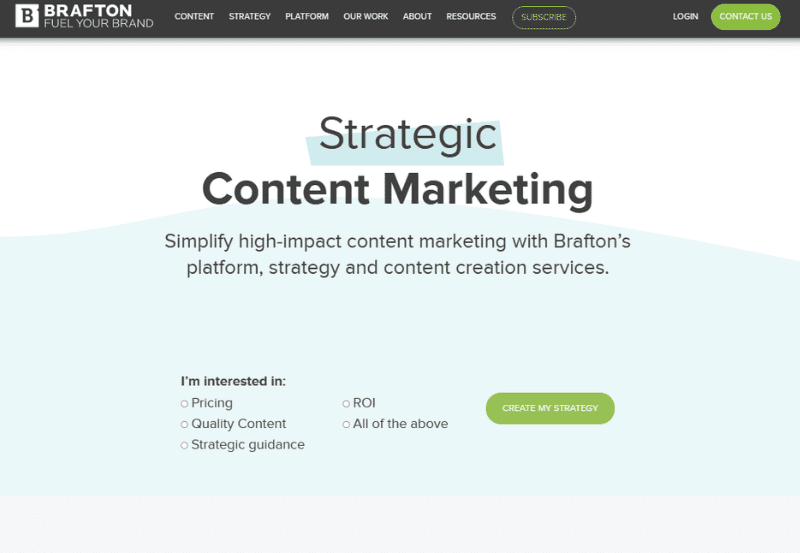 Brafton is an agency that specializes in creating strategic content marketing solutions. They aim to simplify content marketing for businesses by offering various services, including creating high-impact content, developing strategies, and providing a content creation platform. Their goal is to help companies to succeed by delivering creative, scalable content marketing services. Brafton creates SEO content, eBooks, whitepapers, graphic design, site design, films, animations, newsletters, email copy, and sales enablement content.
Noise Media is a social media agency that has been recognized with several awards for the quality of its work. The growth marketing of some of the most disruptive brands in the world is their primary focus. They do this by utilizing a full-funnel strategy for growth marketing and optimizing all marketing activities, enabling them to assist brands in constructing scalable marketing models. The team at the agency that won the prize uses a test-and-learn methodology, high-quality creative work, and data analysis across all five of the firm's essential services: strategy, creative, media, community, and influencer.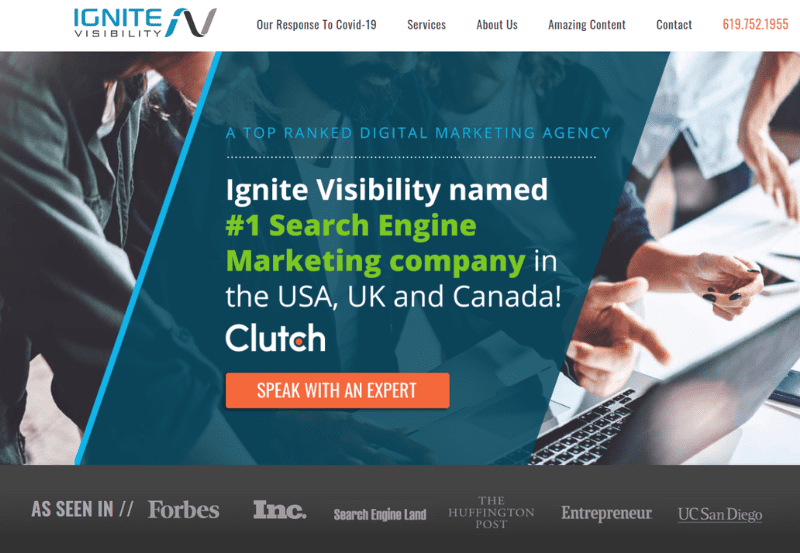 Ignite Visibility is a reputable digital marketing agency in San Diego, California, providing comprehensive services. John Lincoln and Krish Coughran co-founded Nucco in 2013 with a mission to offer the most efficient digital marketing solutions in the industry while ensuring top-notch customer experience. They aim to deliver results and reinvest profits in their clients' success, employee success, and the community. Their services include a comprehensive approach to increasing website rankings by optimizing on-page performance, addressing backend issues, and developing an SEO-friendly content strategy that targets the ideal audience.
S&G Content Marketing is a highly acclaimed content marketing agency specializing in creating branded content experiences for companies that want to differentiate themselves from their competitors, establish themselves as thought leaders, and engage with customers to drive bottom-line results. They employ keyword-driven insights and an internal research process to deeply understand customer behaviour and preferences. This allows them to develop thought-provoking and engaging content that drives traffic and conversions.
Content production, promotion, and overall content marketing strategy are the primary focuses of Siege Media, a firm specializing in content marketing known as Siege Media. The creative, marketing, and search engine optimization (SEO) specialists on their team work together to generate one-of-a-kind material and ensure that it is brought to people's attention worldwide. The value of the customer traffic generated by their content is around $12,387,175 every month.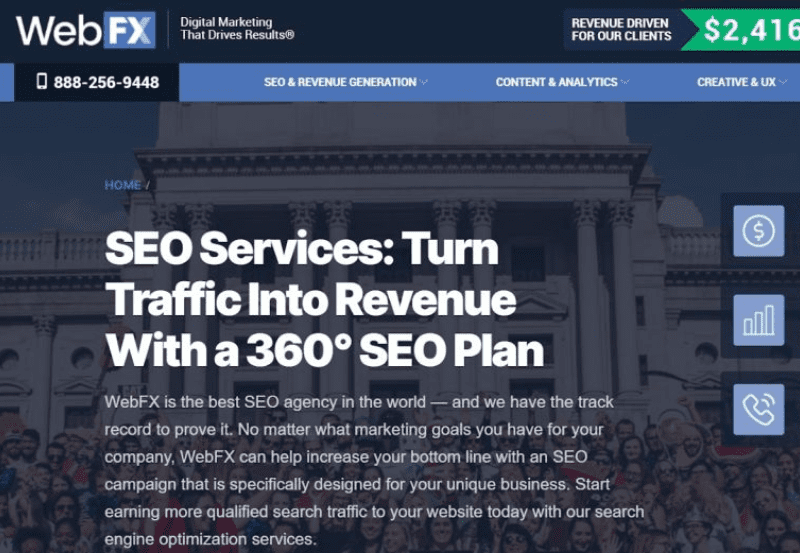 WebFX is an all-encompassing digital marketing agency that primarily emphasizes revenue generation. They provide various services, including graphic design, search engine optimization (SEO), content marketing, and link building. Their staff includes designers, developers, and marketers who have won accolades and are equipped with the expertise and experience necessary to provide authentic outcomes online. Their track record spans 25 years, during which time they have produced over $3 billion in revenue and over 7.8 million leads for their customers.
ROAST is an all-encompassing digital marketing business based in London that offers a variety of services to its clients. These services include search engine optimization (SEO), pay-per-click (PPC) advertising, content marketing, display and programmatic advertising, paid social, mobile marketing, Amazon marketing services, and data science and analytics. Their primary purpose is to increase the return on advertising spend (ROAS) by making the problem easier to solve and implementing the necessary performance marketing strategies to reach the relevant audience at the appropriate time.
The design services company Wildish & Co. can be found in Marlborough, Wiltshire. Their area of expertise is giving life to brands through innovative thinking across various channels, with the end goal of redefining consumers' perceptions and, as a result, creating next-generation brand experiences. Companies come to Wildish & Co. because they see the importance of being design-driven in the modern economy and want to work with an agency that understands this.
Tricks Studio is a creative agency focusing on motion and animation as its primary areas of expertise. They do this by putting their skills in moving pictures and interactive design to use for their clients so that their customers get the attention they deserve. Every project is tackled with its one-of-a-kind method, and we collaborate closely with the customer to ensure they are happy with the result. Customers have spoken highly of Tricks Studio regarding their work quality, adaptability, reactivity, inventiveness, and communication abilities.
Conclusion
After studying the top content marketing companies in the UK, we found 10 masters. These companies can increase traffic and engagement with their proven outcomes and marketing expertise. Partner with one of these top UK companies to improve your content marketing strategy and beat the competition. Contact them today to find out how they can help you reach your marketing goals and grow your brand. Act today to see results.