Creative writing is imaginative writing. It is a form of writing that emphasizes thoughts, ideas and emotions. While being creative, we use vivid language, unique narrative structures, and a focus on creativity and originality. Creative writing allows individuals to explore their imagination and craft narratives or poems that evoke emotions, engage readers, and convey personal experiences or perspectives. It encompasses various genres, including fiction, poetry, drama, creative non-fiction, and more. Hence creative writing can be persuaded as a hobby or a means of self-expression. Let us explore the top 10 creative writing companies in the US.
Penguin Random House is among the US's top 10 creative writing companies. It was formed in 2013. It is known for publishing various books across various genres, including fiction, non-fiction, children's literature, and academic works. Some notable imprints under Penguin Random House include Penguin Books, Random House, Knopf Doubleday, Crown Publishing Group, and Viking Press. Hence, it has a rich history and is a major player in the publishing industry, bringing numerous influential and bestselling books to readers worldwide.
It was founded in 1817 and has grown to become one of the world's largest publishing companies. HarperCollins publishes books in various formats, including print, e-books, and audiobooks. The company publishes works across various genres, including fiction, non-fiction, children's books, and religious titles. HarperCollins has several imprints, such as Harper, Collins, William Morrow, and Avon, each focusing on specific genres or target audiences. It publishes books across various genres, including fiction, non-fiction, children's books, young adult literature, romance, mystery, fantasy, historical fiction, self-help, memoirs, and many more. They work with both debut authors and established bestselling writers.
It is a well-known American publishing company that was established in 1832. HMH specializes in developing and publishing textbooks, instructional technology, assessments, and other educational resources for students of all ages, from kindergarten through high school and beyond. It has undergone various transformations and acquisitions over the years and has published many renowned textbooks and educational programs, and its brand is well-recognized in the education industry. Hence, it also offers various products and services to support various subjects, including mathematics, science, language arts, social studies, and more.
Want to + add your website in this list?
Contact us on blogkinguk@gmail.com
Scholastic Corporation was founded in 1920. It operates three main segments: Children's Book Publishing and Distribution, Education, and International. Scholastic Corporation is known for its book clubs and book fairs, which are popular among schools and students. They offer various fiction and non-fiction books for different age groups and reading levels. Scholastic Corporation operates in numerous countries, including Canada, Australia, India, and Newzealand. Hence, it has played a significant role in promoting literacy and reading engagement among children worldwide.
It is a prominent American publishing company. Simon & Schuster is widely recognized for its diverse range of books across various genres, including fiction, non-fiction, children's literature, and audiobooks. They publish works by established authors and emerging voices, catering to a wide readership. It has published numerous bestsellers and award-winning books, including works by renowned authors such as Stephen King, John Grisham, Mary Higgins Clark, and Judy Blume.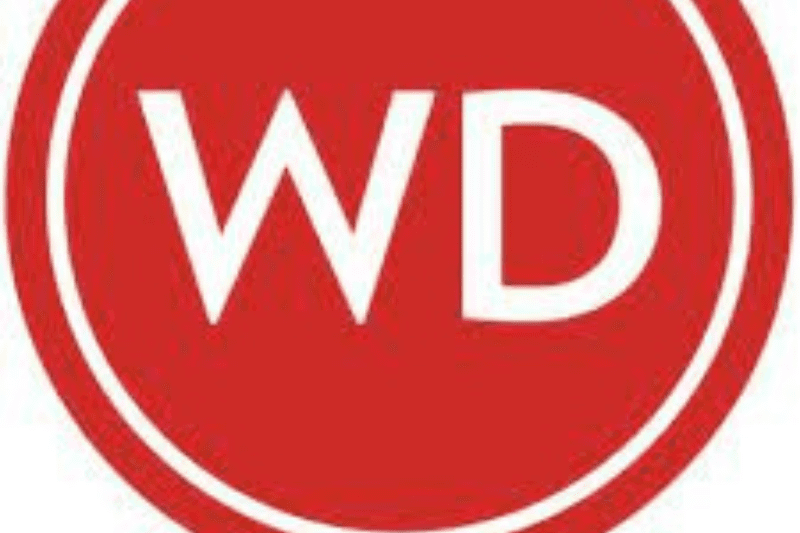 It is a well-known publication and resource hub for writers of all levels. Writer's Digest offers a variety of resources and services tailored to the needs of writers. The flagship publication, Writer's Digest, is a monthly magazine featuring articles, interviews, writing tips, industry insights, and market information.  They provide online writing courses, webinars, and workshops covering various topics and genres. Hence, Writer's Digest has established itself as a trusted and comprehensive resource for writers.
It is an organization that offers a variety of writing classes and workshops to individuals interested in honing their writing skills and exploring different genres. They offer courses in various genres, including fiction, non-fiction, memoir, screenwriting, poetry, and playwriting. They offer a diverse range of courses and formats. Hence, Gotham provides online classes, allowing individuals from anywhere worldwide to participate and benefit from their programs.
Want to + add your website in this list?
Contact us on blogkinguk@gmail.com
National Novel Writing Month (NaNoWriMo) is an annual creative writing event every November. Writers of all levels and backgrounds are welcome to join. The official NaNoWriMo website provides a platform for participants to create a profile, track their word count, connect with other writers, and access resources and writing tools. Many writers have used NaNoWriMo as a launchpad for their writing careers. They used the momentum gained during the event to continue their writing journey and revise and polish their novels in the following months and years.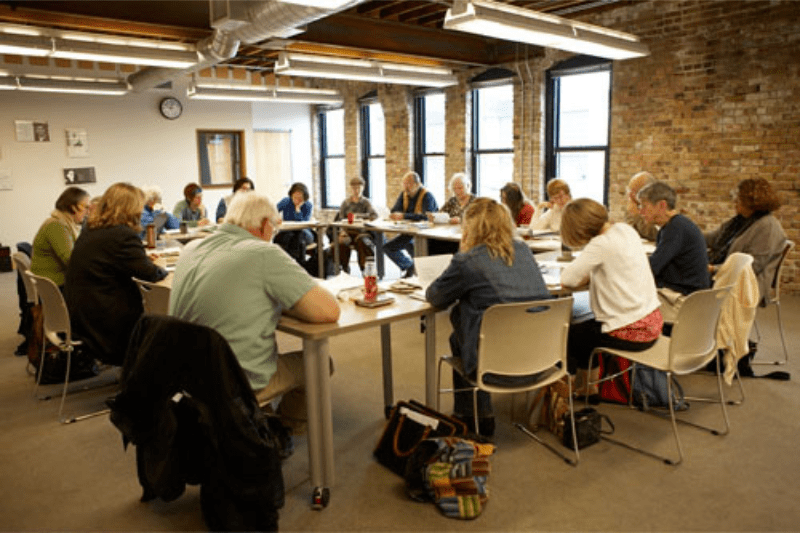 The Loft Literary Center is a non-profit organization in Minneapolis, Minnesota. It offers various programs and services to support and nurture the literary community. These include writing classes, workshops, mentorship programs, readings, and literary events. They have a comprehensive resource library, offer manuscript consultations, and organize networking opportunities to connect writers with agents and publishers. Hence, it hosts numerous events throughout the year, such as the annual Wordplay Festival, which features renowned authors, panel discussions, book signings, and other literary activities.
The Writer's Center is one of the top 10 creative writing countries in the US. It was founded in 1976. It offers various programs and resources for writers at all stages of their writing journey. They provide writing workshops, classes, and seminars taught by experienced instructors, many of whom are published authors. They also provide resources and support for writers, including manuscript consultations, mentorship programs, and networking opportunities. Hence, The Writer's Center aims to cultivate a vibrant literary culture and inspire creativity among its members.
Want to + add your website in this list?
Contact us on blogkinguk@gmail.com
Conclusion
Creative writing in the United States is enriched by the presence of numerous esteemed companies. From renowned publishing houses like Penguin Random House, HarperCollins Publishers, and Simon & Schuster to educational-focused companies like Houghton Mifflin Harcourt and Scholastic Corporation, these companies have played a significant role in bringing diverse and captivating books to readers of all ages. Hence, these top 10 creative writing companies in the US offer a glimpse into the vast and dynamic world of creative writing.