Are you planning a trip to the UK and wondering where to stay? Look no further! We've scoured the country to bring you a list of the top 10 hotels for tourists in the UK. Our list covers whether you're seeking a cozy bed and breakfast, a luxurious resort, or something. From London to Edinburgh, we've handpicked hotels that offer unbeatable locations, stunning views, and top-notch amenities. But that's not all – we've also included insider tips and local recommendations to make your stay even more special. So, pack your bags and prepare to experience the best the UK offers. Let's dive into our list of the top 10 hotels for tourists in the UK.
Cliveden House is a luxurious five-star hotel in Taplow, Berkshire, boasting a fascinating history spanning 350 years. Associated with powerful personalities, extravagant parties, and scandalous affairs, the property exudes glamour and intrigue. The original building dates back to 1666, gifted by the 2nd Duke of Buckingham to his mistress. Set on 376 acres of National Trust grounds, the property is beautifully maintained and features a spa. As a member of Relais & Châteaux, Cliveden House is renowned for its exceptional standards. The Cliveden Dining Room provided an outstanding culinary experience with innovative dishes prepared using seasonal English ingredients and presented immaculately.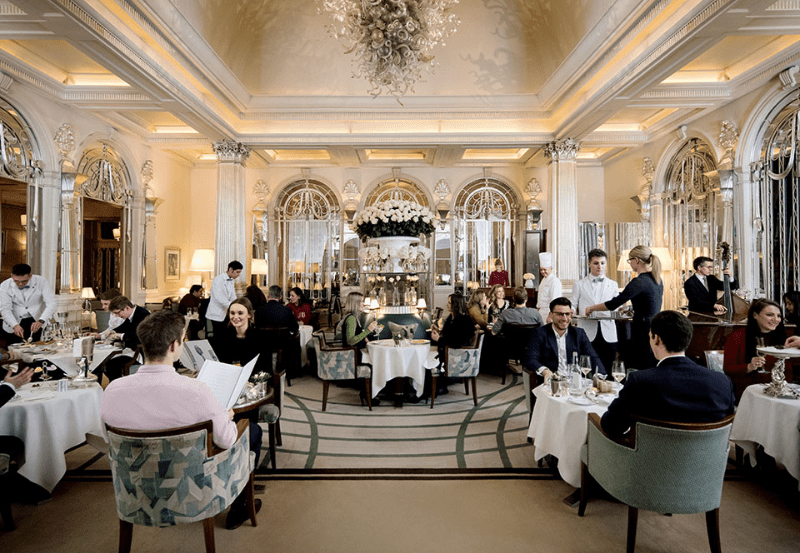 Located in the heart of Mayfair, London, Claridge's is a luxurious 5-star hotel with a rich history. It was founded as Mivart's Hotel in 1812 and expanded into neighboring houses. In 1854, Mr. and Mrs. Claridge, the adjacent, smaller hotel owner, purchased the hotel. The ArtSpace Café at Claridge's offers a vibrant menu with crêpes as a signature dish and is the hotel's first café with its entrance on Brook's Mews. The top-floor Health Club and Spa are available for guests looking to clear their heads with a workout or indulge in spa and beauty treatments.
The stylish Titanic Hotel Liverpool on Stanley Dock, Liverpool, blends modern and historic decor. The hotel is a 5-minute drive from Liverpool's busy city center, making it handy for tourists. The hotel's large, air-conditioned rooms provide flat-screen TVs with Sky Sports Channels and comfortable couches. Tea, coffee, a coffee maker, Egyptian cotton bedding, and an en-suite bathroom with a shower, hairdryer, and toiletries are also provided.  Stanleys Bar, Grill, and Rum Bar offer dining and drinking alternatives and pleasant rooms. The hotel's Rum Warehouse hosts exhibitions and banquets. The Titanic Hotel is great for a stylish and convenient Liverpool stay.
Want to + add your website in this list?
Contact us on blogkinguk@gmail.com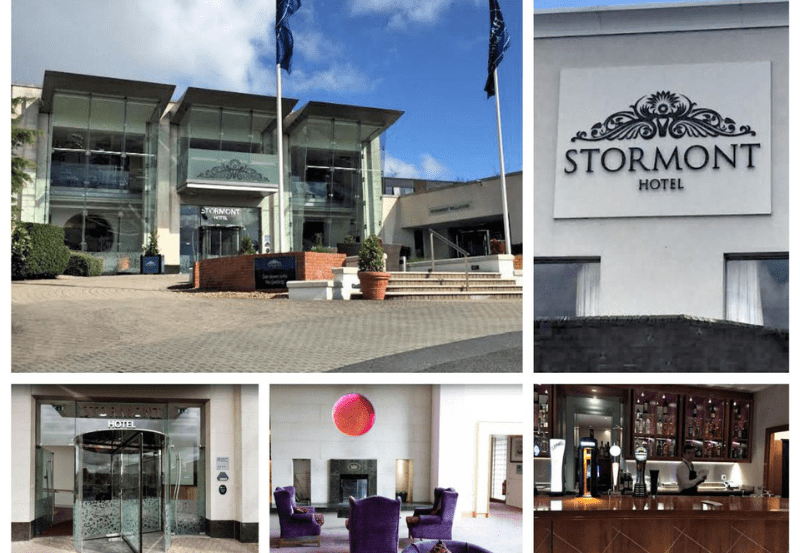 The Stormont Hotel is a stunning four-star hotel just a few minutes from Belfast City Centre, adjacent to Stormont Estate. Whether planning a wedding or conference or wanting to pamper yourself, you'll love the hotel's beautiful views of the meticulously managed woodland terrain. With 105 bright and spacious bedrooms, the hotel provides a comfortable and luxurious stay. The rooms are tastefully decorated and furnished to the highest standards, ensuring guests have a memorable experience. The hotel also features an inviting and relaxing cocktail lounge, conference facilities, and wedding ceremony and reception rooms.
The Newt in Somerset is a remarkable country estate that has been thoughtfully reimagined to create a unique experience. The estate's acres of beautiful gardens, woods, farmland, and cyder orchards make it a great destination to spend a weekend or join as a member to experience the seasonal changes in scenery. The owners, South African Koos Bekker and his wife Karen Roos, like to share their inventions rather than boast about them. It's now a lovely countryside resort with more lodgings and attractions.
Barnsley House is a unique country hotel in the picturesque Cotswolds region, known for its contemporary style and charming character. It is more of a personal countryside retreat than a traditional hotel, providing a tranquil escape from the city's hustle and bustle. The hotel offers various facilities, such as a spa, a restaurant serving delicious cuisine, and a garden cinema to relax and unwind amidst the stunning countryside scenery.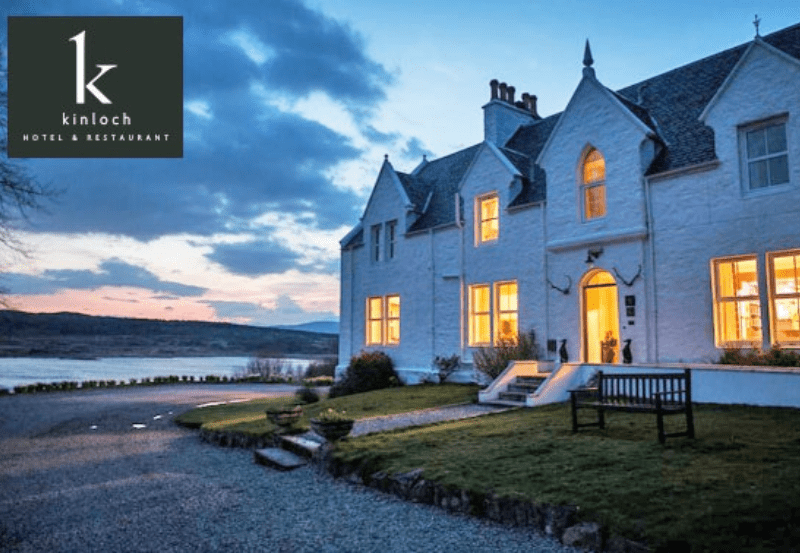 The quaint and peaceful Kinloch Lodge can be found in the southern part of the Isle of Skye, close to Loch Na Dal. This hotel has a long and storied history and is run by the same family. Over the past half-century, it has established a reputation as a much-loved tourism destination thanks to the breathtaking natural beauty and tranquil atmosphere that surround it.
Want to + add your website in this list?
Contact us on blogkinguk@gmail.com
The Stafford London is a luxurious hotel in a prime location just off Piccadilly and adjacent to Green Park. With its tranquil and sophisticated atmosphere, the hotel has been awarded 5 AA Red Stars for its exceptional standards. It is the perfect base for exploring the West End's vibrant theatres and shopping at iconic destinations such as Bond Street, Jermyn Street, and Regent Street. Moreover, guests can easily access the hotel via Green Park Tube Station or Victoria Station, within walking distance.
The Four Seasons Hotel Hampshire is a luxurious hotel restored from a Georgian manor house. It is just 40 minutes from London, offering the perfect escape to English country living with all the amenities of a Four Seasons Hotel. The hotel is set within 500 acres of Hampshire parkland and features various activities, including fine dining, deluxe spa treatments, and recreational activities.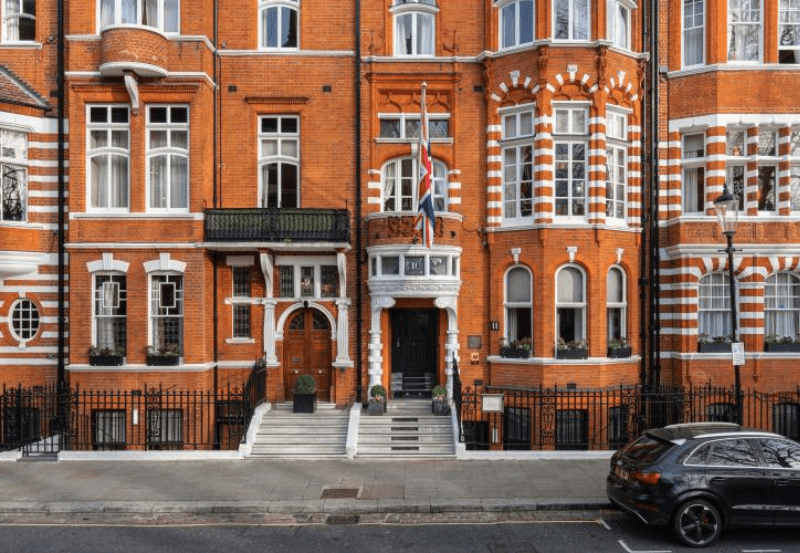 11 Cadogan Gardens is a charming hotel in the heart of Chelsea, just off Sloane Street. It offers easy access to designer boutiques, Harrods, Kings Road, and Hyde Park. The hotel is a member of the renowned brand Small Luxury Hotels of the World and comprises four separate Victorian townhouses built by Lord Chelsea in the 19th century. With a rich heritage, 11 Cadogan Gardens is part of the historical Cadogan Estate.
Want to + add your website in this list?
Contact us on blogkinguk@gmail.com
Conclusion
The UK offers many amazing hotels that cater to the needs of every tourist. There's something for everyone, from luxurious five-star accommodations to quaint beds and breakfasts. Our Top 10 Hotels for Tourists in the UK list highlights some of the best options. Whether you're looking for a hotel with stunning views, exceptional amenities, or a convenient location, you will find something that suits your preferences. Make the most of your stay in the UK by choosing one of these top-rated hotels and enjoy a comfortable and memorable experience. Take advantage of the chance to create unforgettable memories during your travels. Book your stay today!