Jewellers have been an integral part of the culture for thousands of years. Ancient civilizations such as Egyptians, Romans and Greeks adorned themselves with intricate jewellery made of metal and gemstones. Jewellers are a form of adornment and a symbol of power, wealth and social status. In many cultures, jewellery was born for ceremonial and religious purposes, such as a wedding ring, symbolizing commitment and eternal love. There are top 10 jewellers in the US who are known for their exquisite creations, dedication and attention. The United States boasts a treasure trove of talented jewellers.
Today jewellery comes in different forms, such as necklaces, earrings, bracelets and rings. Precious beads, pearls, metals and gemstones are used to make jewellery. Whether a small pair of earrings or an extravagant statement piece, jewellery allows us to express ourselves. In this article, you will learn about the top 10 jewellers in the US.
It was an American jeweller with rich history back in 1837. They are known for their elegant and luxurious designs. They present their jeweller in an iconic Tiffany Blue Box. Tiffany &Co is famous for diamond and sterling silver jewellery. This brand is the epitome of the luxury brand. Diamonds in rings are rated on three dimensions based on the diamond's colour, cut and clarity. The artisans working for Tiffany & Co view themselves as artisan creators because they don't consider themselves simple jewellers who only make rings and necklaces. There is no factory production line. Every single piece of Tiffany & Co is handmade from scratch. Each ring is customized and built to fit around the gemstone.
Harry Winston is also one of the top 10 jewellers in the US, founded in 1932. It's an American jeweller brand named after its founder "Harry Winston". They continue to set the standards for the ultimate in a fine jeweller. Mr Winston travelled the whole world to find the finest diamonds and gemstones. Harry Winston is also known as the "King of Diamonds." The brand's artisans and designers meticulously handcraft each creation, paying meticulous attention to detail and ensuring the utmost quality. From diamond cutting to metalwork, every aspect of jeweller-making is executed with precision and expertise. Whether it's an engagement ring, necklace, bracelet, or earring, each piece reflects a harmonious balance of beauty, innovation, and timelessness.
This jeweller brand is known for its French luxury jeweller and watches manufacturer. They also have perfumes and leather goods. Cartier was founded in 1847 in Paris by Louis Francois Cartier. In 1899, he handed over to his three sons so that they would establish the company internationally. This brand makes rings, necklaces, bracelets, earrings and brooches. This brand makes watches for both men and women. Royal family members, Hollywood stars and cultural icons wear Cartier watches. Cartier has also demonstrated a commitment to sustainability and ethical practices in its operations in recent years. Hence, Cartier is a symbol of luxury, craftsmanship and timeless style.
Want to + add your website in this list?
Contact us on blogkinguk@gmail.com
Coppard is a Swiss luxury brand known for its accessories, jewellery and watches. This was founded in 1860 by Louis Ulysse Coppard. Since then, it has become known for its high-quality timepieces and exquisite jewellery design. Their looks are highly accurate and reliable. Coppard is known for its classic and elegant designs. By using diamonds and coloured gemstones, they create stunning jewellery pieces. Coppard Jeweller often features intricate craftsmanship and a combination of contemporary and traditional aesthetics. The company strongly focuses on responsible sourcing of materials, ensuring that its watches and jewellers are made ethically and environmentally responsibly.
Van Cleef & Arpels has enchanting and whimsical creations; Van Cleef & Arpels is a French jeweller house that has captivated the hearts of many. Their distinctive use of vibrant gemstones, intricate designs, and nature-inspired motifs sets them apart. Their craftsmanship employs highly skilled artisans who bring each piece to life with precision and care. The brand combines traditional techniques with innovative approaches to create jewellery that is both timeless and unique. This brand has left an indelible mark on the jeweller industry through its innovation and technical expertise. Van Cleef & Arpels continue to inspire other jeweller houses. Its style has become a benchmark for sophistication and refinement.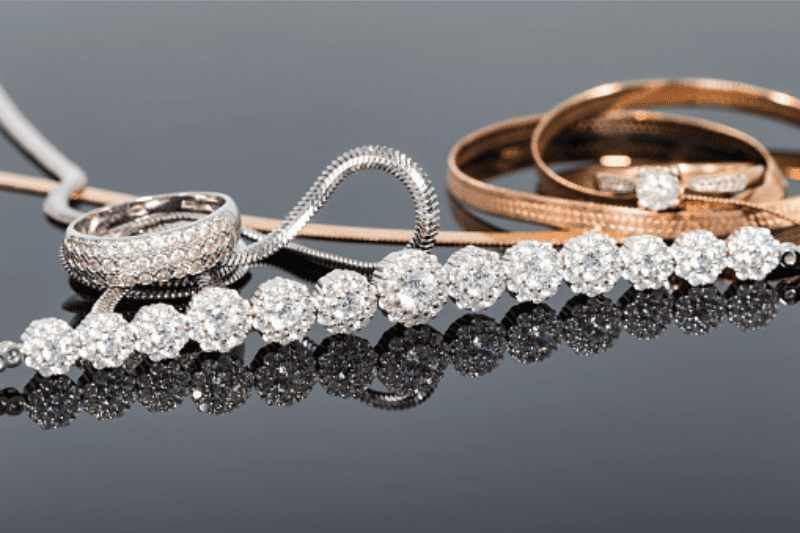 Graff is a globally renowned jeweller brand in the US. It has earned a reputation for its extraordinary diamonds, exquisite designs and impeccable craftsmanship. It was founded by Laurence Graff in 1960. He was a self-made entrepreneur and visionary who established Graff in London with a commitment to sourcing and crafting the most magnificent diamonds in the world. This brand is known for sourcing and acquiring diamonds of remarkable size, clarity, and brilliance. He also introduced several famous iconic collections, such as the Carissa collection, inspired by the Art Deco era, featuring geometric shapes and bold designs. It showcases Graff's exceptional craftsmanship and attention to detail with intricate diamond patterns and exquisite gemstone combinations. There is also a Snowfall collection that portrays winter's beauty. It is inspired by glistening snowflakes creating a mesmerizing display of brilliance and light.
David Yurman is an American jeweller known for his unique cable motif designs. They combine sterling silver, gold, and precious gemstones. Yurman creates bold, sophisticated pieces, from statement necklaces to iconic cable bracelets. David Yurman offers a wide range of jewellery that appeals to various tastes. It was established in 1980 by David and Sybil Yurman. Their collaboration resulted in the birth of David Yurman, a brand that revolutionized the world of fine jewellery. One of the defining elements of David Yurman's design is the cable motif inspired by the cable used in maritime ringing. Cable design is the hallmark of the brand. It is incorporated into various collections, creating a distinctive and recognizable aesthetic. The brand's ability to seamlessly blend artistry and craftsmanship has captivated jeweller enthusiasts for decades.
Want to + add your website in this list?
Contact us on blogkinguk@gmail.com
It is an esteemed Italian jeweller brand known for its exquisite craftsmanship, intricate designs, and timeless elegance. With a history spanning over a century, Bioccelate has become synonymous with luxury and is celebrated for its exceptional attention to detail and innovative techniques. The Bioccelate brand was founded in 1919 by Mario Bioccelate in Milan, Italy. Intricate metalwork, ornate filigree patterns, and exquisite textures characterize their jeweller designs. The brand is known for its distinctive use of engraved gold, delicate motifs inspired by nature, and a combination of gemstones that enhance the overall beauty of each piece.
Bulgari is an Italian luxury brand known for its exquisite accessories, watches and fragrances. It was established in Rome in 1884 by Greek silversmith Sotirios Voulgaris. The owner of this shop opened a small jeweller shop in Rome, drawing inspiration from Greek and Roman artistry. Bulgari expanded its offerings to include watches and luxury goods as the brand grew. Bulgari combines innovation with traditional craftsmanship to create exceptional jewellery pieces. Its commitment to quality and attention to detail is evident in every creation, ensuring each piece is a work of art. With iconic collections, bold designs, and a touch of Italian glamour, Bulgari continues to captivate and inspire jeweller enthusiasts worldwide.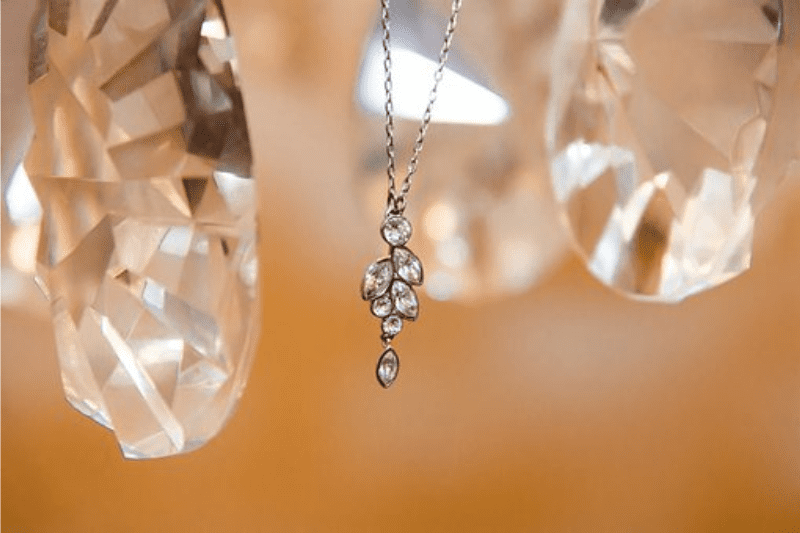 It's a prestigious French jeweller and watches brand known for its rich craftsmanship and heritage. It was established in 1858 by Fredric Boucheron and earned a reputation for its exquisite creations that blend tradition and innovation. Each piece of jewellery is crafted by skilled artisans who bring the brand's designs to life with precision and expertise. Boucheron's commitment to quality is reflected in its creations' impeccable finish and intricate details. Their jeweller has graced the red carpet at numerous prestigious events, worn by celebrities and influential figures. Boucheron continues to captivate and inspire jeweller enthusiasts worldwide.
Want to + add your website in this list?
Contact us on blogkinguk@gmail.com
Conclusion
Hence, the United States is home to a remarkable array of jeweller brands that offer exquisite craftsmanship, innovative designs, and timeless elegance. The top 10 jeweller in the US showcases the diverse and rich landscape of the industry, catering to various tastes and preferences. Each of these top 10 jeweller brands in the US brings its unique perspective, creativity, and commitment to excellence. Whether it's classic elegance, contemporary designs, or artistic inspirations, these brands continue to shape the landscape of the jeweller industry, offering pieces that celebrate beauty, individuality, and the art of fine craftsmanship.