The importance of graphic design in all facets of contemporary life is apparent significantly as the globe shifts towards digital platforms. The equipment designers utilise is just as important, with laptops being crucial. We've compiled a list of the five laptops best suited for graphic design, each combining speedy processing with stunning aesthetics.
#1: Apple MacBook Pro (16 inches, M1 Max)
Regarding portable computers well suited for graphic creation, the most recent iteration of the Apple MacBook Pro, which has an M1 Max processor, is consistently victorious. The M1 Max chip provides exceptional performance, making it possible for designers to create complex visuals in a short amount of time. The Liquid Retina XDR display on the 16-inch MacBook Pro delivers an unmatched degree of colour fidelity and precision that enables granular fine-tuning of design components.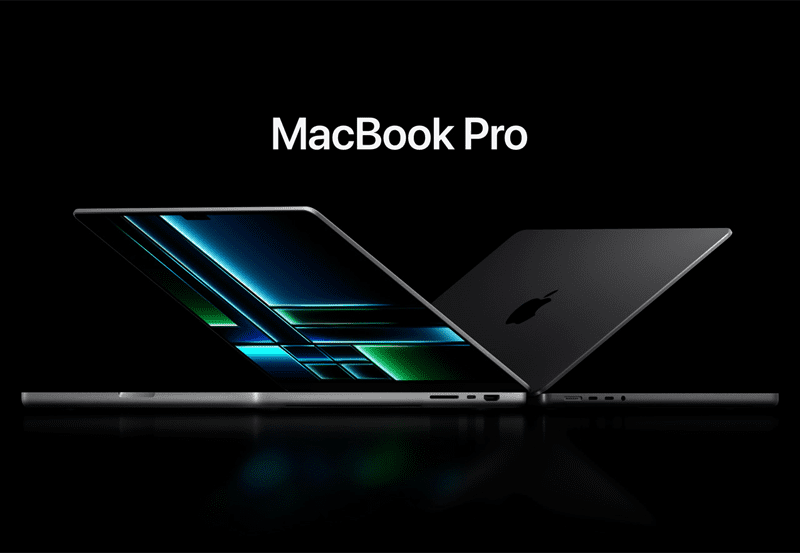 This laptop powerhouse has a significant memory capacity of up to 64 gigabytes, removing any performance bottlenecks that may occur while handling complicated files or doing many tasks simultaneously. Any graphic artist would be wise to invest in a MacBook Pro because of its long battery life and overall tool superiority.
#2: Dell XPS 15
Another great option for optimal laptops for graphic design is the Dell XPS 15, which comes in at number 15. This model combines a solid 11th Generation Intel Core i9 CPU with an NVIDIA GeForce RTX 3050 Ti graphics card to give speed and performance that can quickly navigate any design programme.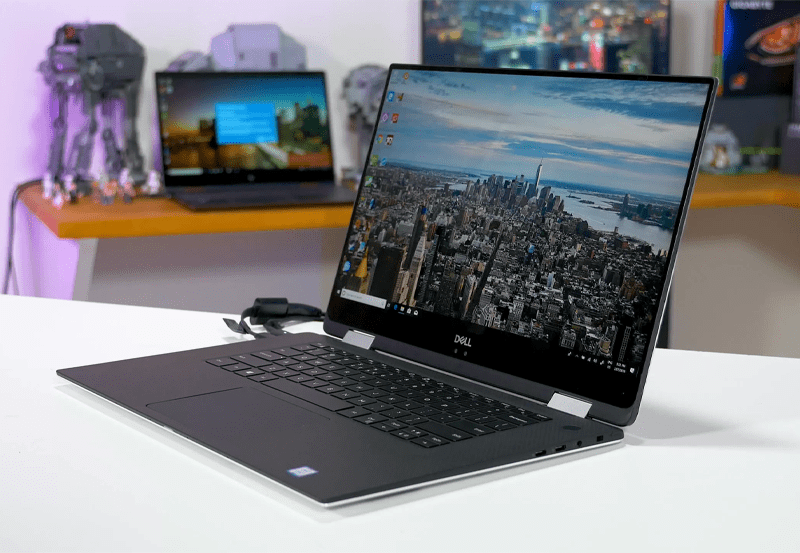 The XPS 15 is distinguished by its 15.6-inch 4K UHD+ InfinityEdge touch display, which provides a colour gamut 100% compliant with Adobe RGB. This function guarantees accurate colour reproduction, which is necessary for graphic artists. Its attractiveness is enhanced by the fact that it has a slick design and a robust build quality, and as a result, it is an excellent travelling companion for designers.
#3: ASUS ProArt Studiobook Pro 17
In graphic design, the ASUS ProArt Studiobook Pro 17 is a machine that punches above its weight class. It is driven by an Intel Xeon or Core i7 CPU and an NVIDIA Quadro RTX graphics card, giving a powerful performance capable of efficiently managing graphically intense workloads without sweat.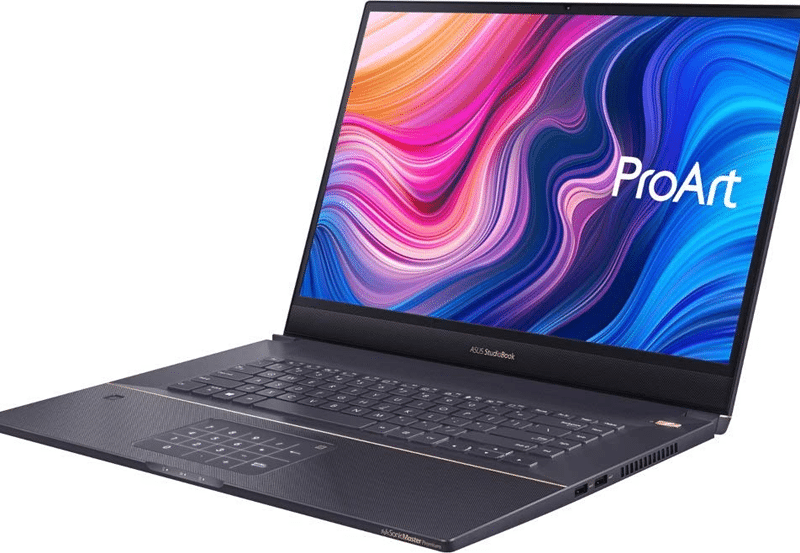 The 17-inch NanoEdge display of the Studiobook Pro 17 separates it from other laptops and provides superior colour accuracy compared to many of its rivals. Its streamlined and lightweight form belies the powerful technology housed inside, making it an excellent choice for professionals looking for a combination of power and mobility in a device.
#4: HP Spectre x360
If you value adaptability above all else, the HP Spectre x360 is one of the laptops that is particularly well-suited for graphic design. As a result of the laptop's ability to transform into a tablet, thanks to its innovative 2-in-1 design, designers may take a more hands-on approach to the projects they work on.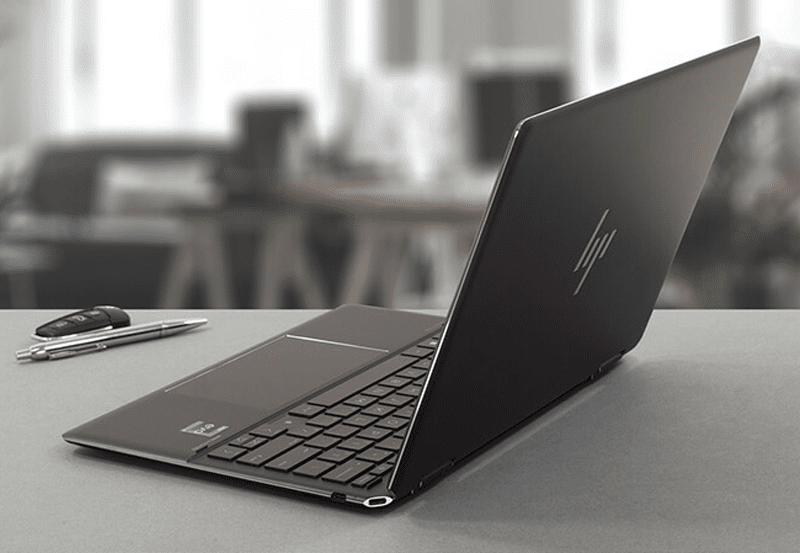 The Spectre x360 delivers outstanding performance thanks to the combination of its 11th Generation Intel Core i7 CPU with Intel Iris Xe graphics. The 13.5-inch 3K2K OLED display guarantees vivid images rich in colour, which can bring any design to life. The Spectre x360 combines performance and versatility in a more portable design than its predecessor, the Spectre x360, thanks to its outstanding battery life and streamlined design.
#5: Lenovo ThinkPad X1 Extreme Gen 4
Next on our list is the Lenovo ThinkPad X1 Extreme Gen 4, which brings us to our conclusion. It has an Intel Core i9 CPU from the 11th generation and an NVIDIA GeForce RTX 3080 graphics processing unit, which together ensure that visuals can be rendered quickly and with a high level of quality.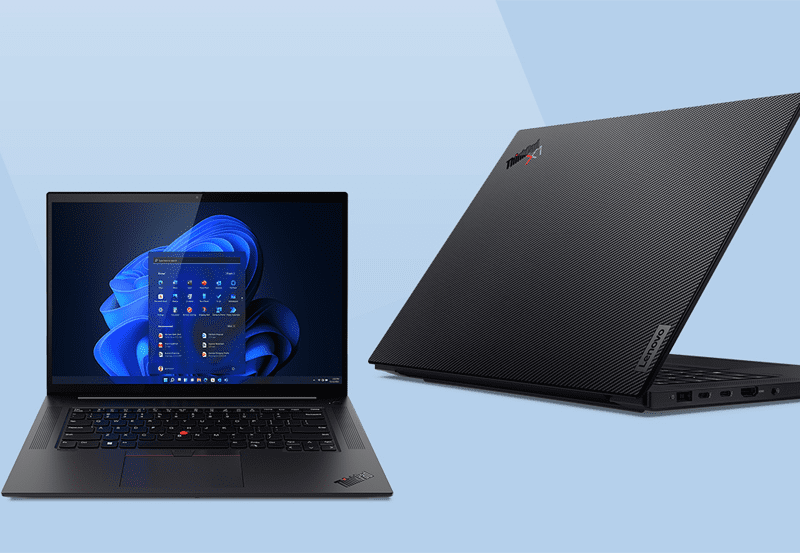 The top-tier visual fidelity that graphic artists seek is provided by the 16-inch 4K UHD display, which has a colour gamut that covers 100% of Adobe's space. In addition, the ThinkPad X1 Extreme Gen 4 has outstanding toughness synonymous with the ThinkPad brand, turning it into a dependable instrument that designers can use.
Conclusion
It's impossible to emphasise the value of a dependable, powerful laptop in graphic design. From the innovative Apple MacBook Pro to the flexible HP Spectre x360, these top five laptops that are best suited for graphic design work. They are unparalleled in the field, allowing artists and designers to realise their dreams with precision, velocity, and dazzling fidelity.
Whether you're a seasoned practitioner or just starting, getting a laptop optimised for graphic design is a worthwhile investment that can help you take your work to the next level.