It is usual for you to want to look as well as you possibly can on the day of your wedding, which is one of the most significant days of your life. Your wedding makeup is an essential component of your entire appearance, and this is true regardless of whether you want to achieve a look that is traditional and ageless or something a little bit more contemporary and in vogue. This article will examine some of the latest bridal makeup trends for the modern bride.
Natural Look
The natural appearance will never go out of fashion, and this trend is ideal for women who want to look like themselves on their wedding day but with a little more polish. To pull off this look, emphasize you're natural beauty by using luminous, understated makeup that draws attention to your best features and complements your skin tone. Keep the amount of eye makeup you wear simple; choose a light lip color and one that goes well with your skin tone.
Glowing Skin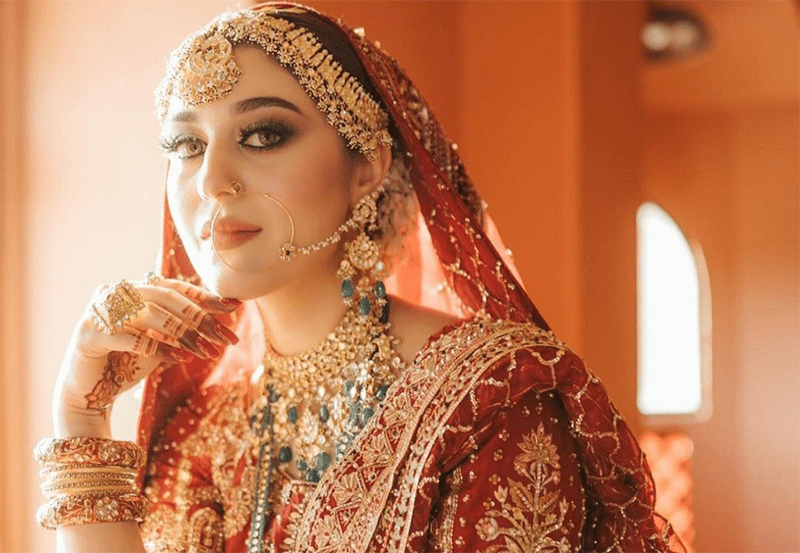 The appearance of glowing skin is one of the most popular requests for wedding makeup, and it is simple to see why this is the case. The key to mastering this style is to get a complexion that is luminous, dewy, and seems to have good health. First, use a luminizing primer, and then follow up with a lightweight foundation or tinted moisturizer to get this look. To complete the look, apply a dab of highlighter to the high points of the cheekbones, brow bone, and cupid's bow for added radiance.
Bold Lips
Bold lips are the way for brides who want to make a statement on their wedding day and look their best. This trend, it's about making your lips the focal point of attention by applying a color that really stands out and makes a statement. Make sure that your lip color is the focal point of your cosmetic look, regardless of whether you choose a traditional red, a daring pink, or a deep berry shade.
Smoky Eyes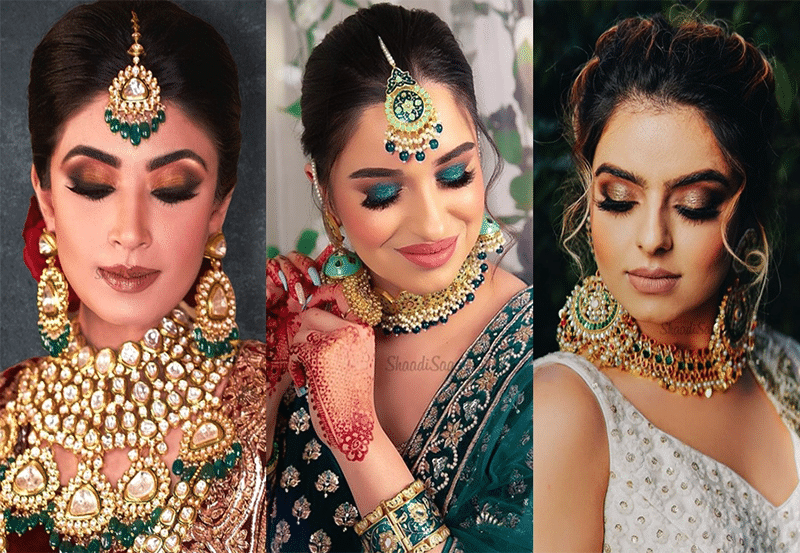 Smoky eyeshadow is a time-honored wedding beauty technique that will likely never go out of style. By combining eye shadow with eyeliner, you can get a smoldering and smokey appearance around the eyes for this style. This is the key to pulling off this look. Use a palette of eye shadows with a neutral tone to get this look, and then mix and smudge the shadows to create a smoky appearance. To complete the dramatic effect, apply several coats of mascara and a thick line of black eyeliner to the upper lash line.
Metallic Shadows
Adding shimmer and glitter to your wedding makeup look may be accomplished in a fun and contemporary manner using metallic eye shadows. To get an eye look that makes a bold statement and capitalizes on the current trend, use metallic tones like gold, silver, and bronze eye shadow. To get this look, apply a metallic eye shadow all over the lid, or apply it just to the middle of the lid for a more understated impact.
Conclusion:
Because your wedding day is such a momentous event, you must go into it feeling attractive and self-assured. Choose a wedding makeup look that you are confident and comfortable wearing, regardless of whether you look for a natural look, bold lips, or metallic shadows. This is the most critical factor in creating a flawless bridal makeup look. You won't need to worry about not having the correct appearance on your wedding day if you keep up with the most recent trends in bridal makeup.
If you want to know more information about Fashion, then click here.