Bicycles, long seen as symbols of thrift and sustainability, have recently emerged as fashionable status symbols. Some people use them for transportation, while others use them for exercise. For others, they represent a mark of social standing that encapsulates their passion for the game and appreciation of aesthetics. Intricate artistry, one-of-a-kind details, and exorbitant price tags: welcome to the world of the most expensive bicycles in the US, which we shall explore in this article.
#1. Trek Butterfly Madone – $500,000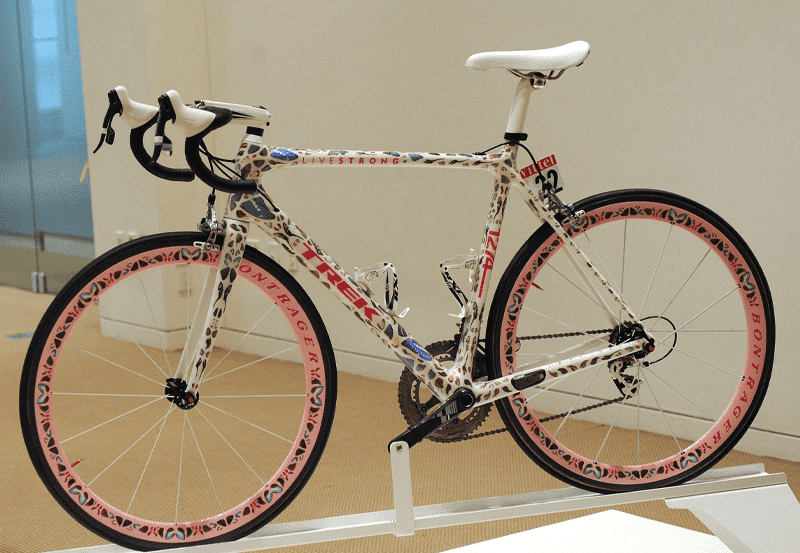 The Trek Butterfly Madone, which comes in first place, is more than just a bicycle; it is a masterpiece of craftsmanship and luxury. This bicycle, created by the British artist Damien Hirst and decorated with actual butterfly wings, was one of the most expensive in the US, fetching a price of half a million dollars. The glitz of the design, in conjunction with the top-tier performance characteristics of the bike, really sets it apart from the competition.
#2. 24K Gold Extreme Mountain Bike – $400,000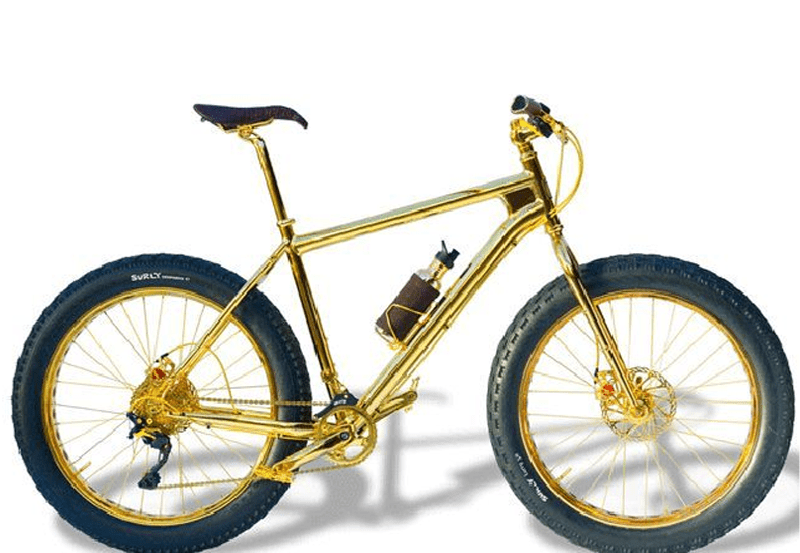 The 24K Gold Extreme Mountain Bike lives up to the House of Solid Gold's reputation for providing customers with exquisite goods, which it is recognised for doing. This bike represents unequalled extravagance in the cycling world since it is coated in a luxuriant covering of 24K gold on every component. It is the most expensive mountain bike and one of the most expensive bicycles in the US, with a price tag of $400,000.
#3. Trek Yoshitomo Nara Speed Concept – $200,000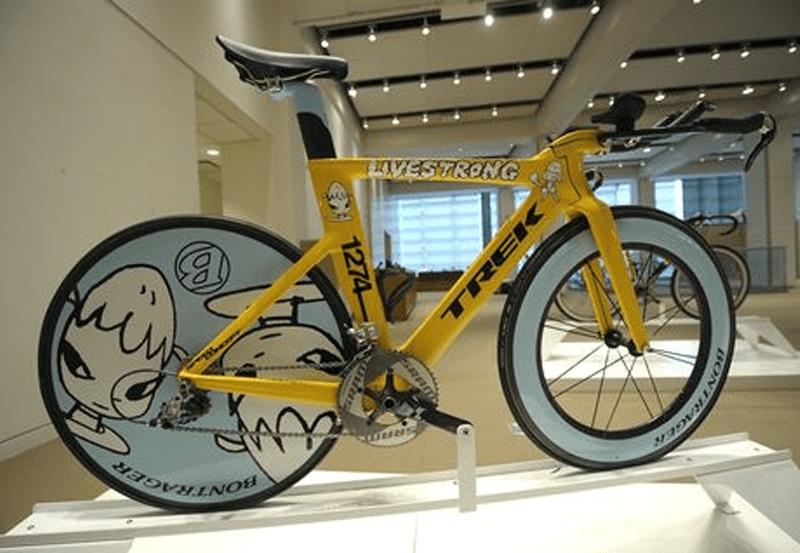 The Yoshitomo Nara Speed Concept bike is another one of Trek's works of art, and it's built for those passionate about racing. This bike is a one-of-a-kind creation that combines cutting-edge aerodynamics with dazzling artwork. It has designs created by Yoshitomo Nara, a well-known Japanese artist. At a Sotheby's auction, it brought in an amazing $200,000 because of the unique aesthetics and cutting-edge technology it had.
#4. Kaws: Trek Madone – $160,000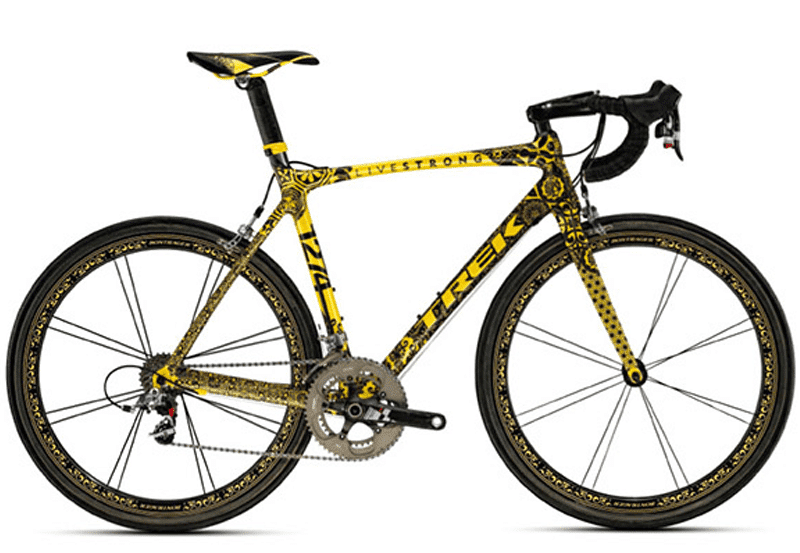 The Kaws x Trek Madone bike exemplifies the power of creative cooperation in its purest form. A collaboration between Trek Bikes and the well-known artist KAWS resulted in the creation of this astonishing $160,000 masterpiece. In addition to having an eye-catching and unique look, this bicycle is a winner in terms of performance since it has great speed and a high level of control.
#5. Aurumania Gold Bike Crystal Edition – $114,000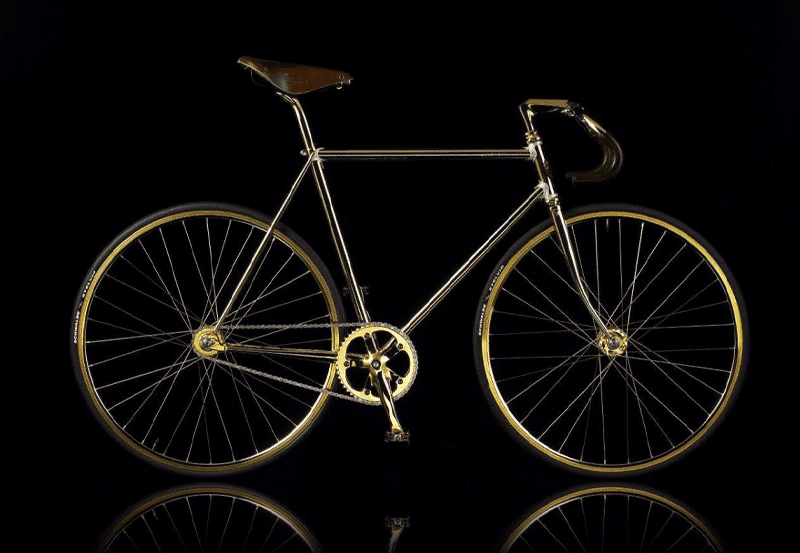 The fact that Aurumania is known for its luxury products and that its Gold Bike Crystal Edition is one of those products is shown here. This one-of-a-kind bicycle, which comes in a limited edition and costs $114,000, is covered in 24-karat gold plating and has 600 Swarovski crystals as embellishments. Luxury bike fans tend to gravitate towards it because of its impeccable quality and sophisticated appearance in design.
#6. Trek Madone 7 – Diamond – $75,000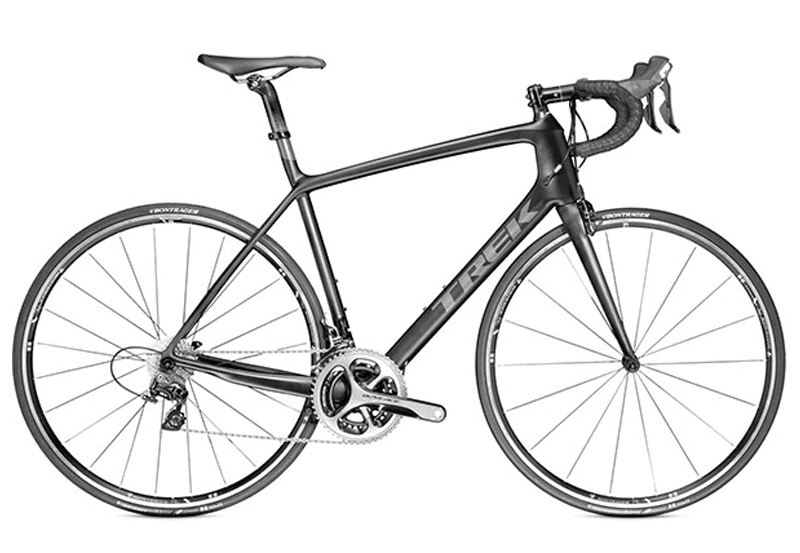 The Trek Madone 7 – Diamond is a high-end road bike focusing on speed, comfort, and good looks. It has a retail price of $75,000 and combines high-quality components with the glimmer of diamonds in its design. Its top-notch quality and meticulous attention to detail are the primary reasons why it is one of the most expensive bicycles in the US.
#7. Chrome Hearts x Cervelo – $60,000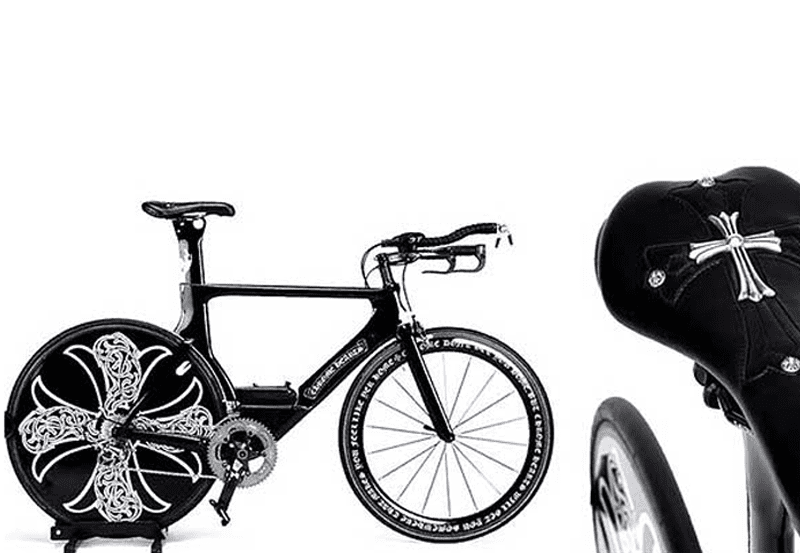 Chrome Hearts, a luxury biker silver and leather designer, and Cervelo, a well-known bicycle manufacturer, have joined forces to create an outstanding collection of bicycle accessories known as the Chrome Hearts x Cervelo. It combines fashion and utility and costs sixty thousand dollars. It is made of sterling silver and accents of rhodium, and the level of attention that went into its construction is quite astonishing.
#8. Montante Luxury Gold Collection – $46,000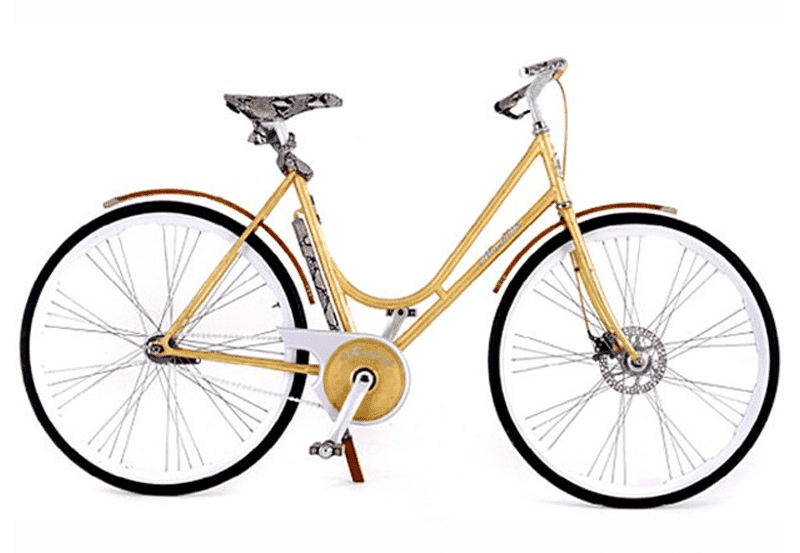 The Montante Luxury Gold Collection bicycle reimagines the concept of Italian luxury with features such as detailing made of 24k gold leaf, seats made of python leather, and 11,000 Swarovski crystals. This stunning motorcycle comes with a price tag of $46,000 and exemplifies the highest level of elegance and class.
#9. eRockit's Electric Assist Bike – $44,000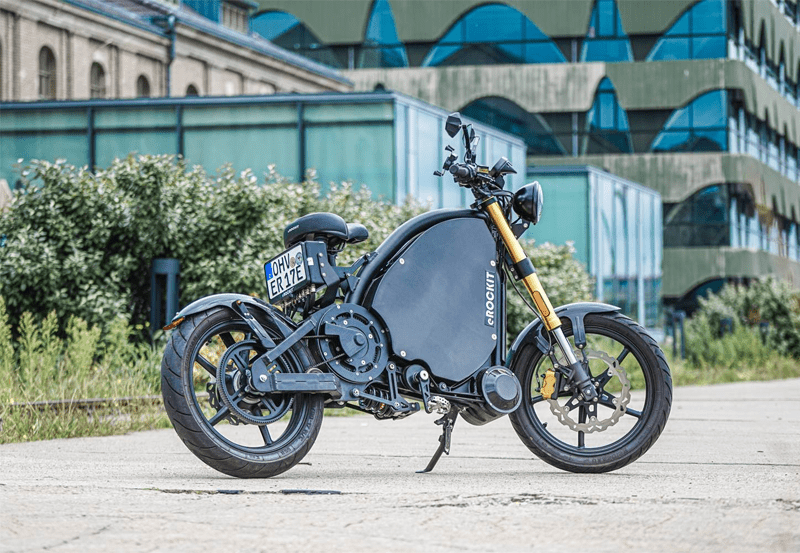 In luxury bicycles, eRockit's Electric Assist Bike presents a novel take on an established trend. It combines a high-power electric motor with a human pedal drive mechanism, making it one of the most costly electric bicycles in the United States. For its price of $44,000, this futuristic bike offers a ride that is both smooth and quick, making it an appealing option for anyone interested in technology.
#10. Specialised S-Works Venge – $12,500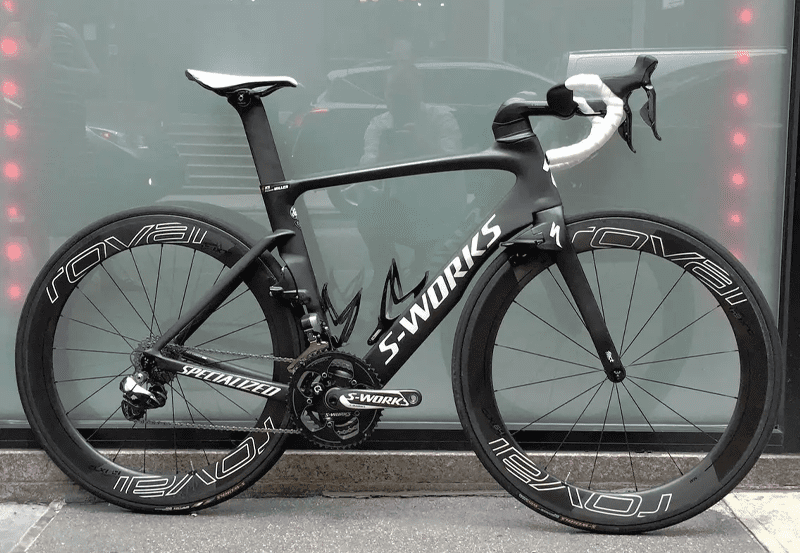 Even though it does not have an outrageous price tag like some of the other bicycles on our list, the Specialised S-Works Venge can still be purchased for a substantial sum of $12,500. It is renowned for its remarkable performance and aerodynamically sound design. It is constructed from cutting-edge carbon fibre and has components of the highest calibre, making it an attractive option for riders interested in making a sound financial investment.
Disclaimer
These bicycles represent the pinnacle of riding luxury, from creative works to grandiose statements. With price tags that might rival luxury cars or exclusive art pieces, these are some of the most expensive bicycles in the US. They are cutting-edge works that exhibit the infinite potential of bicycles by fusing design, technology, art, and exclusivity.