The fascination with superbikes lies not only in their speed and power but also in their stunning aesthetics and state-of-the-art technology. In this blog post, we look at the top 10 most popular superbikes to buy in the US, hoping to serve as a thorough resource for anybody interested in learning more about these incredible motorcycles.
#1: Ducati Panigale V4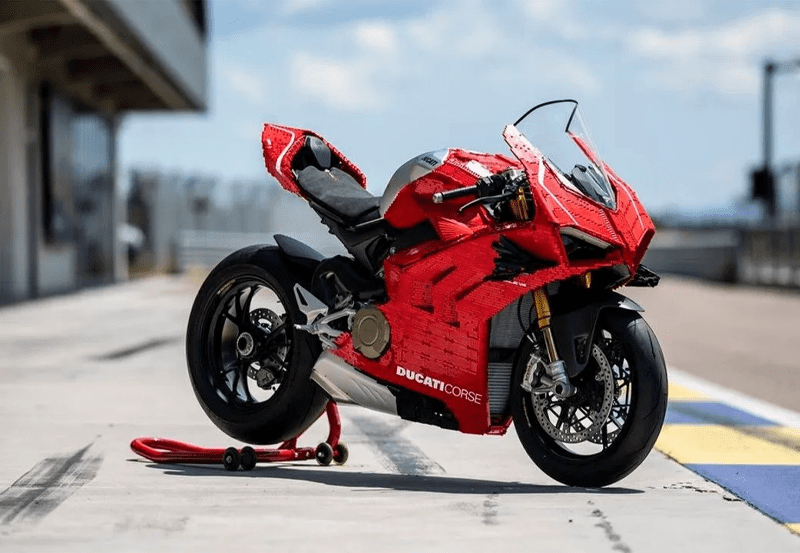 The Ducati Panigale V4 tops our ranking of the most popular superbikes to buy in the US. This motorbike is famed for its enormous power, sporting an engine that produces 214 horsepower and is considered a wonder of Italian design. When coupled with an aerodynamic design, it guarantees the highest possible speed, while cutting-edge electronics offer the best possible control. Its striking appearance, distinguished by sharp lines and a compact profile, contributes to its overall appeal and makes it an option many people find difficult to refuse.
#2: Kawasaki Ninja H2R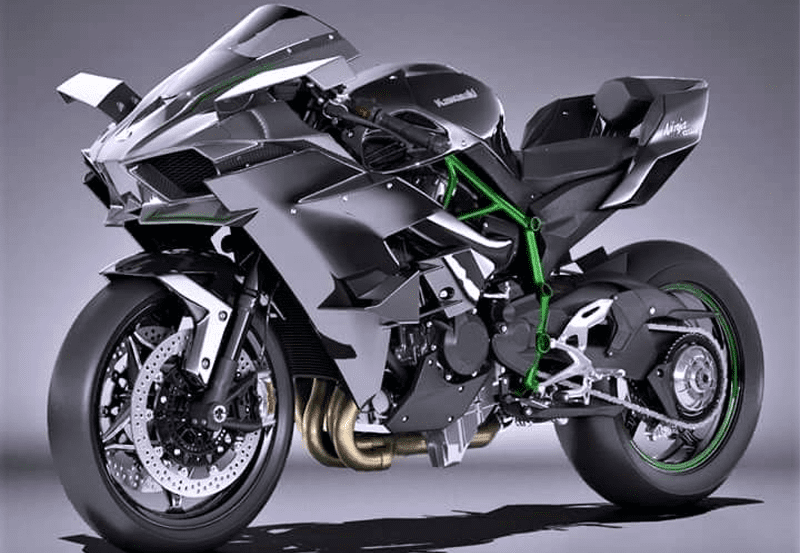 Regarding speed and strength, the Kawasaki Ninja H2R is unrivalled. The turbocharged power plant makes it unique, and even the most seasoned riders will be thrilled by its incredible peak speed. Its sleek, aerodynamic body and lightweight chassis provide an exhilarating ride thanks to increased agility. It's one of the most sought-after superbikes in the United States because of its cutting-edge technology and unique mirrored finish.
#3: Yamaha YZF-R1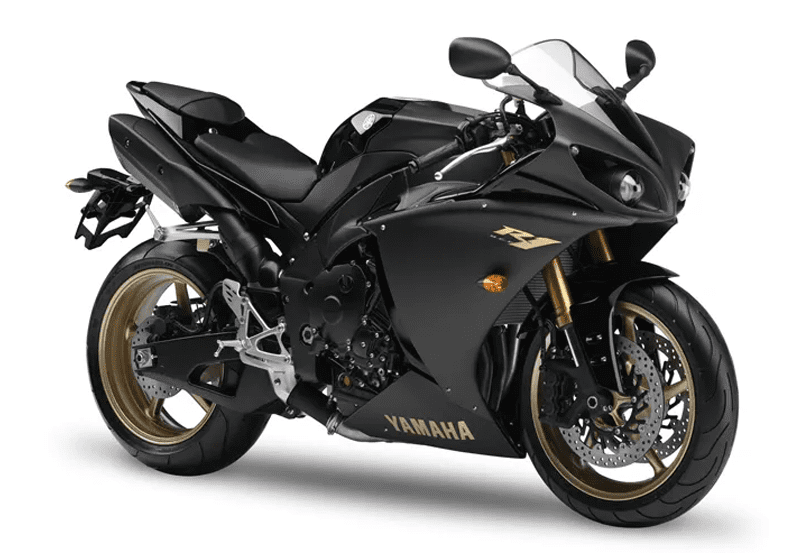 Next, the Yamaha YZF-R1 is a superb example of how agility and speed can be harmoniously combined. Its cutting-edge electronics package, which includes adjustable traction control, slide control, and a rapid shifter, transforms it into a powerful and straightforward superbike. Its streamlined appearance and signature colour palette contribute to its allure and ensures it will be noticed in a crowded room. The R1 is a flexible option for those interested in superbikes since it is suitable for track racing and casual riding, making it a popular choice.
#4: BMW S1000RR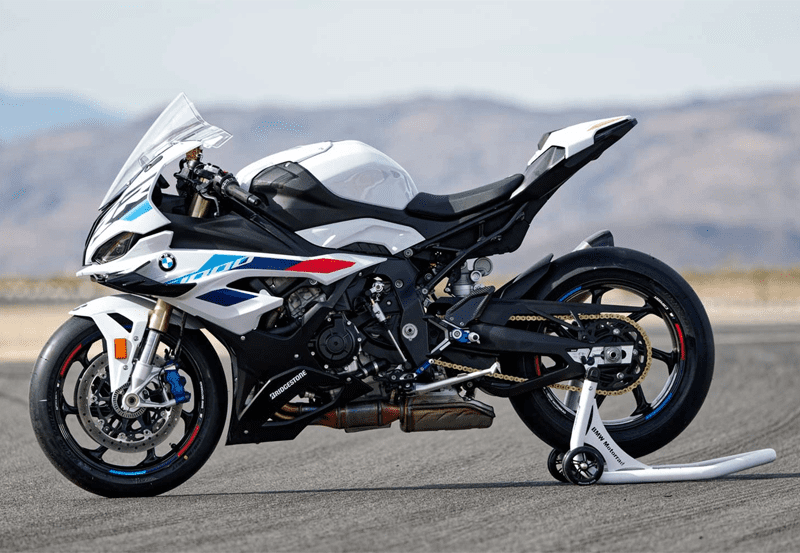 The BMW S1000RR has received praise all around the world for its cutting-edge technology. Its safety and performance are improved by its high power output and agile handling, which are supported by a wide variety of electronic rider aids. The bike looks sporty because of its aluminium twin-spar frame and unusual asymmetrical headlamps. The S1000RR has been a favourite among American superbike riders because of its remarkable performance and reputation for dependability.
#5: Suzuki Hayabusa
Both the Suzuki Hayabusa's acceleration and peak speed are renowned as among the best in the world. An enjoyable ride is guaranteed because of the cutting-edge suspension system, the aerodynamic bodywork, and the powerful engine that are all included inside the cutting-edge vehicle. Its name, Hayabusa, literally means "Peregrine Falcon," a well-known bird for its speed, and the bike lives up to the name it was given. Because of its distinctive, curving shape and excellent performance has become a popular option in the American market.
#6: Honda CBR1000RR-R Fireblade SP
The Honda CBR1000RR-R Fireblade SP, a masterpiece from one of the most prestigious brands in the motorcycle industry, provides pinpoint control and blistering acceleration. The Fireblade's inline four-cylinder engine produces an exceptional power-to-weight ratio, and the bike's high-tech electronics package includes power modes that can be switched between and a traction control system that uses an inertial measurement unit, improving rider safety and comfort. This superbike is a product of Honda's long history in racing, and as such, it is very competitive in the United States.
#7: Aprilia RSV4 1100 Factory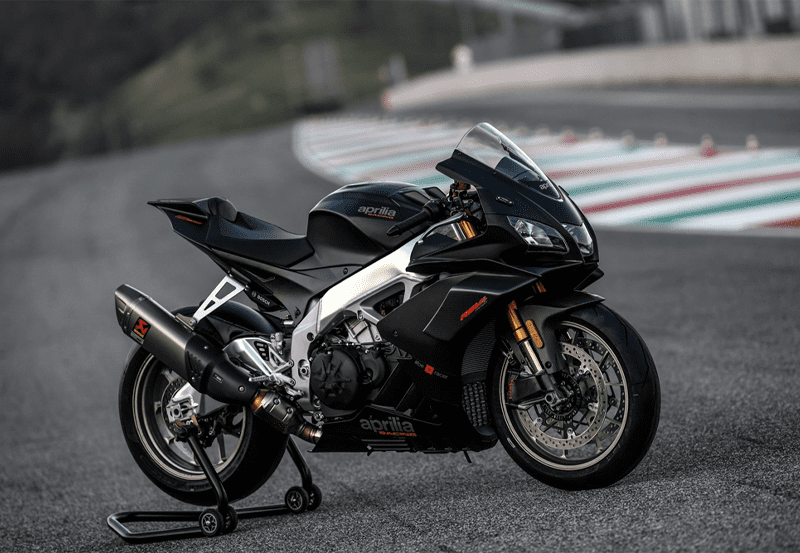 Another one of Italy's crown jewels is the Aprilia RSV4 1100 Factory. The Aprilia V4's powerful V4 engine, winglet aerodynamics, and streamlined appearance all prove the company's dedication to performance and beauty. The superbike is equipped with cutting-edge technologies like multi-level traction control and a rapid shift system, which provide a smooth and exhilarating ride. Because of its seamless integration of power, class, and refinement, the RSV4 1100 Factory has quickly become a top choice for riders in the United States.
#8: KTM RC8 R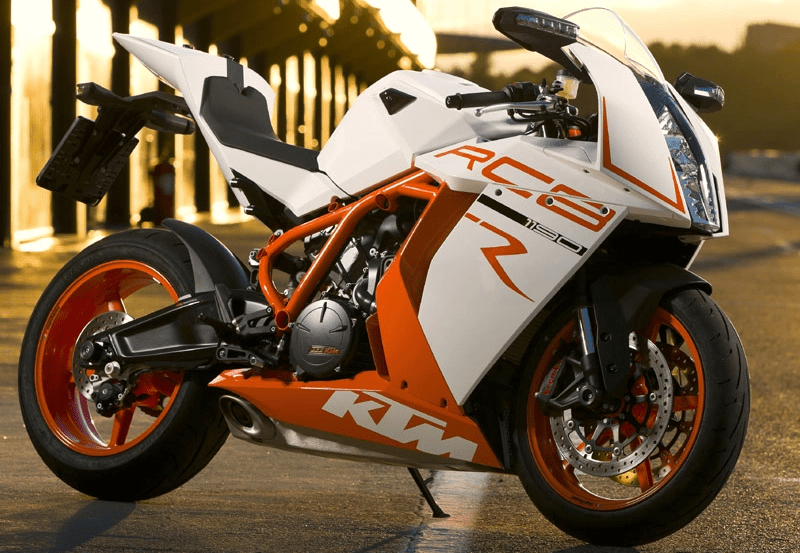 Austrian company KTM has created a one-of-a-kind product in the form of the RC8 R. Its vibrant colour palette and clean, geometric lines set it out from the crowd. In addition to its stunning good looks, the RC8 R has remarkable performance, courtesy of its powerful V-twin engine and lightweight chassis. The superbike's versatility makes it a favourite among riders in the United States since it can be used on both racing courses and open highways.
#9: MV Agusta F4 RR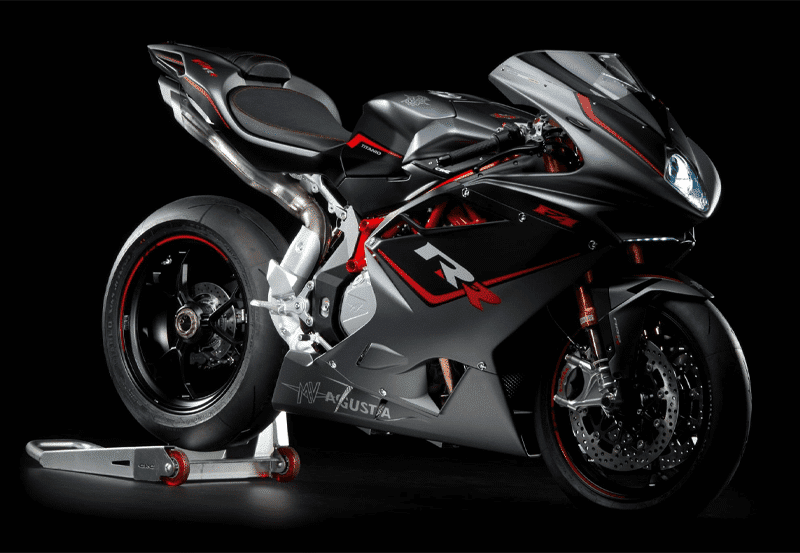 The MV Agusta F4 RR is an incredible example of how Italian craftsmanship can be combined with high-performance levels. A fantastic riding experience is guaranteed thanks to the impressive power of the bike's engine and its cutting-edge electronics and distinctive design. In the world of superbikes, it stands out from the crowd thanks to its one-of-a-kind appearance, which is underlined by the four-pipe exhaust system and distinctive fairing. People who are seeking something unusual may find the F4 RR to be an appealing option due to its excellent performance as well as its unique style.
#10: Triumph Daytona 675R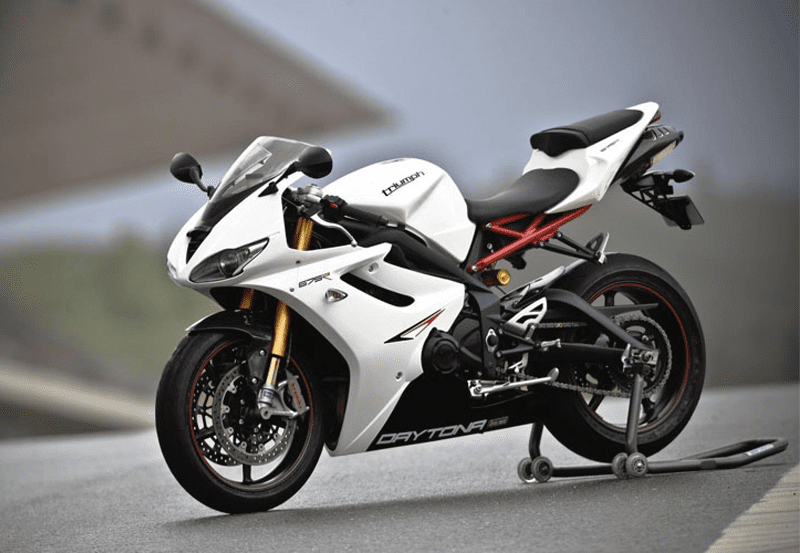 The Triumph Daytona 675R, the last bike on our list, is a British motorcycle known for its well-rounded performance and agile handling. It's very manoeuvrable because of its lightweight chassis and powerful three-cylinder engine. The 675R is a unique and remarkable superbike thanks to its high-specification suspension and unique design.
Conclusion
Your needs and wants will determine which superbike is best for you. The US superbike market has a wide variety of options, from the raw power of the Ducati Panigale V4 to the well-rounded performance of the Triumph Daytona 675R. These most popular superbikes to buy in the US will satisfy your every need for adrenaline-pumping acceleration, pulverising power, sleek good looks, and state-of-the-art technology.