Welcome to our blog featuring the top 10 office tools providing companies in the UK. In today's rapidly evolving business landscape, equipping your office with the right tools is essential for productivity and efficiency. From software solutions to hardware providers, we will explore the leading companies that offer a wide range of office tools. Discover innovative technologies and services to enhance your workplace, streamline operations, and empower your team. Join us as we delve into the dynamic world of office tools and discover the best providers in the UK market.
Redstor is a startup that specializes in cloud-native SaaS data management and security. Managed Service Providers (MSPs) are given the ability to grow their businesses while also protecting their clients' data with this cutting-edge technology. Redstor gives managed service providers (MSPs) and ends consumers with various backup alternatives. MSPs can gain a competitive advantage with their service-oriented backup software. The backup solutions provided by Redstor include server and endpoint backup, backup for Microsoft 365, backup for Google Workspace, backup for Azure VMs, backup for AKS and EKS Kubernetes, backup for Xero, and more.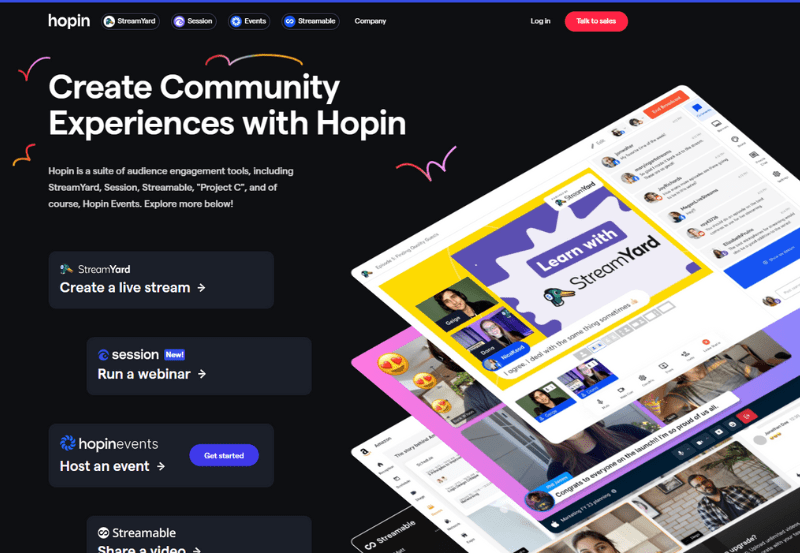 Hopin is a dynamic event technology platform that serves as a hub for connecting people, fostering community, and driving business growth. With a comprehensive suite of audience engagement tools like StreamYard, Session, Streamable, "Project C," and Hopin Events, Hopin empowers businesses to create immersive community experiences. Their product lineup is designed to enable companies to bring people together, leveraging advanced video technology. These products offer various features that allow businesses to connect with their customers, reach a global audience, and engage them effectively, regardless of geographical constraints. Hopin facilitates seamless and impactful virtual events and experiences.
Glassbox's digital customer experience analytics technology helps companies understand how digital friction affects customer behavior. This platform captures user behavior in real-time and stores and retrieves it for analysis. Glassbox automatically captures 100% of digital occurrences, offering full analytics. Native mobile app analytics tool Glassbox is trusted for its maturity and effectiveness. On the G2 platform, it's highly rated for satisfaction and usability. Companies can improve digital consumer interactions and prosper with Glassbox.
Want to + add your website in this list?
Contact us on blogkinguk@gmail.com
Lead Forensics is B2B software that turns anonymous website visitors into actionable commercial possibilities. It tracks IP addresses like Google Analytics using a short code snippet. Lead Forensics uses this technology to convert engaged leads into high-quality changes rapidly. Its innovative technology lets companies capitalize on these times and relationships. Lead Forensics helps organizations turn anonymous website users into profitable business prospects.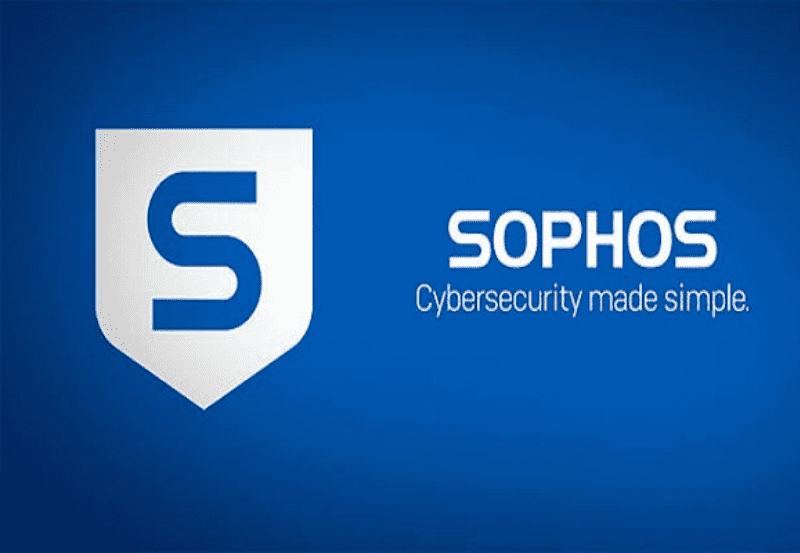 Sophos, a British cybersecurity company, provides comprehensive security solutions for organizations and individuals to protect them against cyberattacks. Their product range includes endpoint security, network security, email security, cloud security, and more. Sophos provides complete, business-grade device protection. Sophos Intercept X is an endpoint security product integrating advanced features such as ransomware protection, deep learning malware detection, exploit prevention, EDR, and XDR into a single solution. Sophos gives users powerful cybersecurity tools to reduce risks.
Insider is a leading cross-channel customer experience technology that assists businesses in personalizing their customers' interactions across many channels. Insider is used by well-known companies worldwide and in a wide variety of industries because it allows them to go beyond the concept of personalization and create tailored experiences for their customers optimized by artificial intelligence. The platform achieved the highest possible score in the Gartner Magic Quadrant for Personalization Engines in 2022. Over 1200 brands, ranging from fast-growing startups to established enterprises, have enlisted Insider's assistance to boost customer engagement and satisfaction.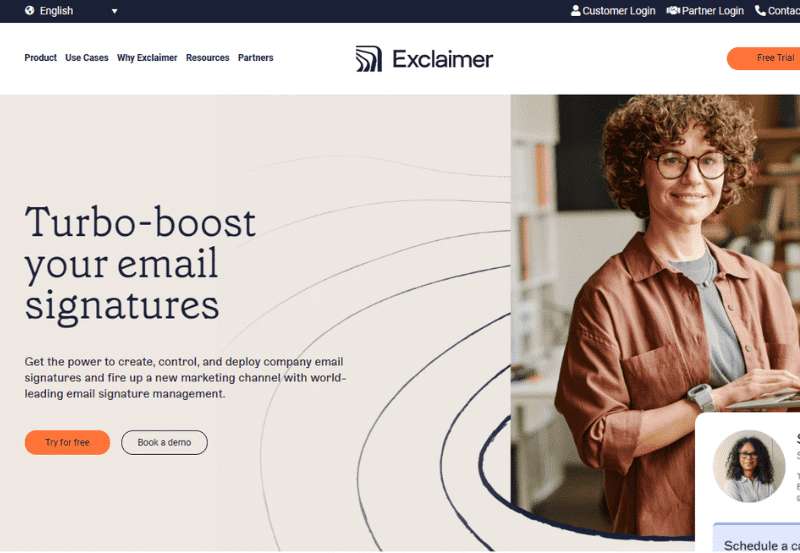 Exclaimer is a renowned Office 365, Exchange, and G Suite email signature management software supplier. Their technology simplifies email signature design, distribution, and administration for enterprises. Exclaimer's product optimizes staff emails with seamless integration across significant email platforms. Marketing campaigns, email compliance, contact accuracy, real-time data, and more are included. Exclaimer helps organizations create professional email signatures and improve email communications.
Want to + add your website in this list?
Contact us on blogkinguk@gmail.com
Synthesia is an AI-powered video generation platform that empowers users to create professional videos in just 15 minutes effortlessly. Using Synthesia, users can transform text into speech using a wide selection of over 120 languages and choose from a diverse collection of more than 125 AI avatars. The platform eliminates the need for specialized equipment or video editing skills, making video creation accessible to all. Trusted by over 50,000 companies, Synthesia caters to various use cases such as learning and development, sales enablement, internal communications, and marketing. It offers a comprehensive solution for organizations of all sizes.
Ziflow is a creative collaboration and online proofreading platform that speeds up teams' creative workflows from design to decision-making. Ziflow automates the creative workflow, enabling teams to produce high-quality work quickly. Ziflow supports over 1,200 media formats and integrates easily with favorite tools and applications. These include collaborative conversation tools, accurate annotations and comments, version comparison, fast approval, and easy tracking. Ziflow helps creative teams succeed.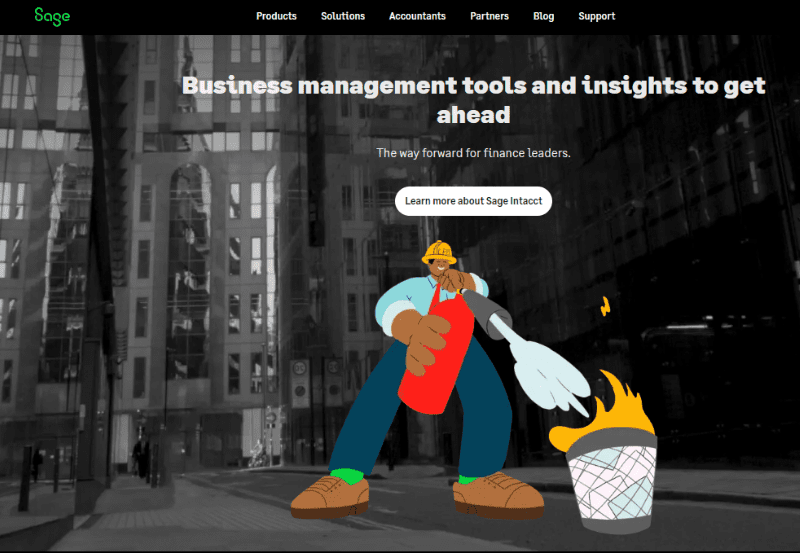 Sage Software, a British firm, specializes in creating software solutions to assist businesses in managing their operations effectively. Their portfolio encompasses many offerings, including business management, bookkeeping, and accounting software. While their primary focus is serving small to medium-sized businesses, they also cater to larger enterprises with some software solutions. Sage Software provides various products such as enterprise resource planning (ERP) systems, human resources, customer relationship management (CRM) solutions, and accounting software for billing and time-tracking tasks. Their software offerings are tailored to various industries and cater to businesses of different sizes, ensuring a comprehensive solution for diverse organizational needs.
Want to + add your website in this list?
Contact us on blogkinguk@gmail.com
Conclusion
In our exploration of the top 10 office tools providing companies in the UK, it's clear that these companies play a pivotal role in equipping modern workplaces for success. Their innovative technologies and comprehensive solutions offer the tools for enhanced productivity and seamless operations. Whether you're a small business or a large corporation, staying updated with the latest office tools is crucial. Take the next step and leverage these providers to transform your office into a thriving, efficient productivity hub.