Understanding the top 20 food consulting firms in the United Kingdom is essential before selecting one to invest in. Following is a list of the most prominent consulting companies in the industry, ordered by popularity. Experts in food safety, food quality, gastronomy, and food consulting businesses advise professionals in the food and beverage sectors on how to grow and improve. They may work with food manufacturers, restaurants, and other food service establishments. The food consulting sector in the United Kingdom is evolving and changing with technological advancements in the food and beverage industry. Included below are the top 25 food consulting firms in the country. Let's have a peek!
1. Food Consultants Company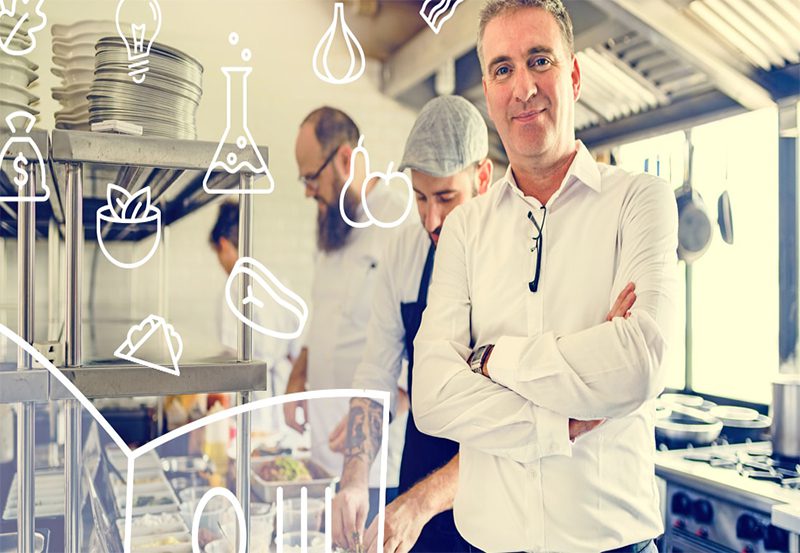 The Food Consultants Group was established in 1989 when many of the most influential people in the food consulting sector came together to form the organization. It was conceived to bring together the most accomplished people in the food and beverage business in one location, allowing for open conversation and exchanging ideas, trends, and specialized knowledge. It didn't take long for the Food Consultants Group to begin drawing the most excellent food consultants throughout the U.K. food and beverage business. These days, the Food Consultants Group is the biggest coalition of food industry specialists nationwide. The Food Consultants Group encompasses the retail, food service, restaurant, and food processing sectors of the food and beverage business. There is a list of more than 75 high-quality consultants that work with the Food Consultants Group. When you deal with Food Consultants Group, you can work with a single consultant or a bigger team to meet your Company's requirements. Both of these options are available to you.
2. Pride In Food Company
Pride In Food Ltd. is another company that operates in the food consulting industry in the United Kingdom. Pride In Food Ltd. has been successful in its efforts to help a variety of business types, ranging from smaller start-ups to more extensive, multi-national P.L.C. s. Their primary goal is to assist food-related businesses in increasing their profitability. Pride In Food Ltd. is a company that works to provide a wide range of consultancy services, and one of these services includes the development of products and processes for the food industry. Pride in Food works with prototypes, the placement of products on shelves, and other aspects of the food industry. Pride In Food Ltd. can assist a business in need if the Company requires additional support to develop products and how those products are placed or if there is a struggle to find managers willing to assist. These professionals are experts in the field of food consultancy; they know what they're doing and can assist you in capitalizing on the best opportunities the industry has to offer.
3. M.Q.M. Consulting Services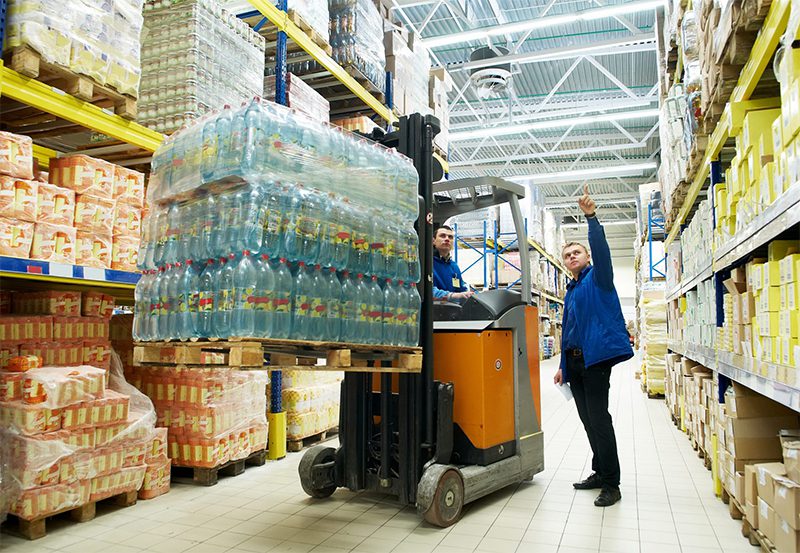 M.Q.M. Consulting, which specializes in food safety management systems, works to help all sectors of the expansive food business. M.Q.M. Consulting may also assist with implementing HACCP, and both HACCP and Food safety management systems must comply with food hygiene laws. Additionally, they must adhere to the Global Food Safety Initiative Standards. This consists of the B.R.C. Global Food Safety Standard, B.R.C. Global Packaging Standard, and B.R.C. Global Storage and Distribution Standard. The B.R.C. Agents and Brokers Standard, FSSC 22000, and I.F.S. Food Standards are also vital to the experts at M.Q.M. Consulting, and the food safety consultants and trainers employed by M.Q.M. Consulting provide a variety of training courses to individuals who need them. Food safety, HACCP, internal auditor, food microbiology, and food safety consultant training are among the courses offered.
4. The L.E.K. Consulting Group
Since 1983, L.E.K. Consulting has operated in the food services industry as a firm devoted to assisting clients in achieving tangible results. It was named after the Company's three principal partners: James Lawrence, Iain Evans, and Richard Koch. Working on a global scale, L.E.K. Consulting employs its expertise and analytical skills to assist other business leaders in achieving impactful, actionable outcomes. In the food industry, L.E.K. Consulting offers a no-compromise strategy for helping clients make the best decisions. Additionally, they work to improve shareholder returns and business performance. The goal of L.E.K. Consulting's 1,600 food consulting professionals is to maximize clients' business potential in the food and beverage industry.
5. McKinsey & Corporation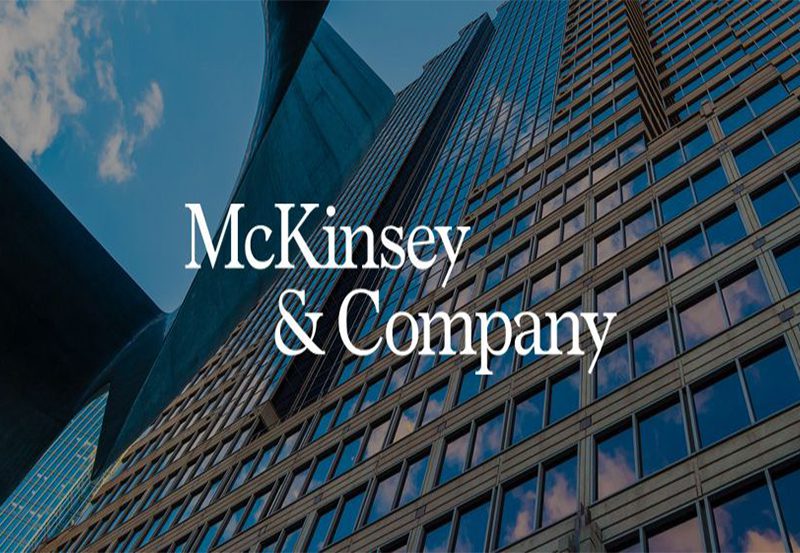 As a business, McKinsey & Company works to ensure that social, public, and private organizations can create the most significant change. McKinsey & Company helps clients in the grocery and retail sectors to be disruptive and integrate new technologies into everything they do. McKinsey & Company is committed to assisting grocery merchants in overcoming obstacles. Current challenges in the retail and grocery industries include growing Food, consolidating and defending market position, and acting swiftly to ensure continued competitiveness. McKinsey & Company assists supermarkets in refining their end-to-end commercial offers. This covers assortment planning and optimization, pricing and promotions, and vendor management. McKinsey & Company can assist customers in optimizing their supply chains and procurement processes. McKinsey & Company operates in 130 places and has ninety years of expertise.
6. Consultants in Strategy
OC&C Strategy Consultants have more than three years of expertise. Throughout that time, they have been assisting customers in the food and beverage industry in simplifying the complexities of their various business difficulties. OC&C Strategy Consultants is an international consulting business with headquarters in the U.K. The Company focuses on a select number of specializations within the industry rather than attempting to cover all of them. Because of this, OC&C Strategy Consultants can produce superior outcomes, which sets them apart from their competition. The specialists at OC&C Strategy Consultants have a passion for solving an issue, which they can quickly achieve since the Company hires people who are quick thinkers and have an insatiable curiosity. OC&C Strategy Consultants have clients in various sectors, including the food and retail sector, one of those industries.
7. Bain & Company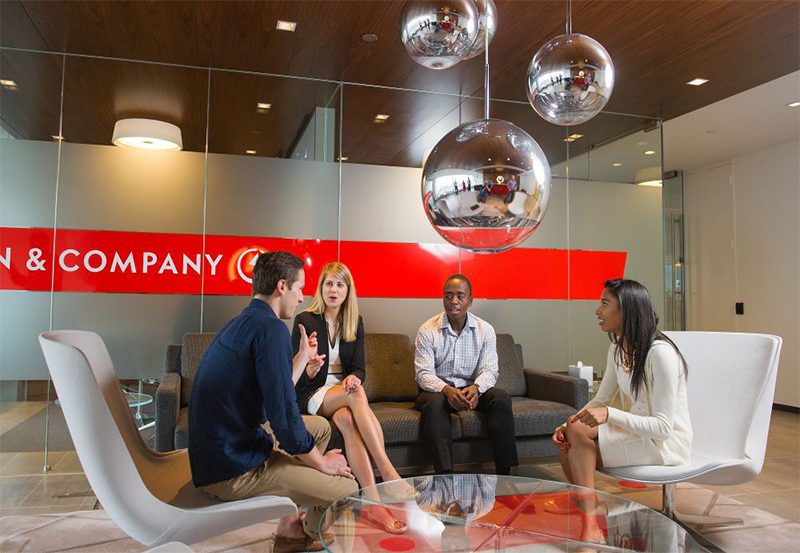 Bain & Company is a global consultancy that helps some of the most well-known companies in the world change the direction in which their respective industries will go in the future. The food and beverage industry is a significant one. Bain & Company has a presence in 37 companies and 59 offices worldwide. They collaborate with their customers to achieve extraordinary success in their businesses. They work hard to outperform their rivals and do whatever it takes to reimagine the food and beverage sector of the economy. The entirety of a client's time spent working with Bain & Company is intended to be personalized to facilitate the delivery of superior results more expediently. When businesses involved in the food and beverage industry have the food consultants at Bain & Company working with them, those businesses will be in a better position to succeed.
8. KPMG
KPMG is one of the largest companies in the food consultancy sector. KPMG is a significant player in the food and beverage business, with over 16,000 professionals employed in the United Kingdom alone and a worldwide reputation elsewhere. They manage a network of expertise that extends beyond the food and beverage sector to include consumer, retail, and leisure professionals that can build the optimal business solutions based on the most comprehensive global industry knowledge. In addition, they use industry best practices to guarantee that customers get the most effective solutions available. KPMG has worked closely with businesses of all kinds, big and small, to assist them in enhancing their customer and digital experiences. They utilize the collected data to help firms make more informed choices, optimize the supply chain, and identify new development prospects.
9. Deloitte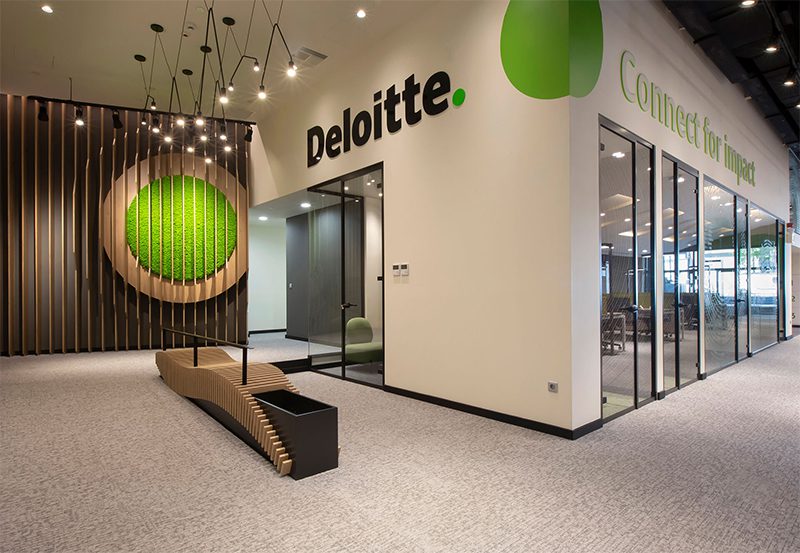 Deloitte, a prominent company that offers consulting services, has clients in various sectors, one of which is the food business. Deloitte is an industry leader in multiple fields, including Food, auditing and assurance, financial and risk consulting services, tax and associated services, and related services. The history of Deloitte dates back 175 years, and throughout that period, the Company has seen phenomenal expansion. Deloitte has around 330,000 individuals spread across 150 countries, and they have been providing services to customers in the food business for a significant amount of time. Consequently, they have had a substantial effect on the services they provide. The people who work for Deloitte have a common goal of providing superior consulting services to those employed in the food and beverage business and those used in the other industries they serve.
10. CIL Management Consultants
C.I.L. Management Consultants is a global consulting firm in the United Kingdom (U.K.), Europe, and the United States (U.S.). The firm assists organizations in expanding their operations and increasing their value. C.I.L. Management Consultants are specialists in their field, and as a result, they are confident in the conclusions they reach and advise their customers to make prudent investments. In addition, they use a systematic approach. C.I.L. Management Consultants was established in 1986, and they have vast expertise in various areas, including but not limited to the evaluation of company performance, primary research, and competitive analysis. The clientele roster in the food business is curated by professionals that have in-depth knowledge of the field and are enthusiastic about their work. C.I.L. Management Consultants operate globally to raise industry standards while simultaneously assisting their customers in reaching their full potential. Their efforts are focused on the food business.
11. Alvarez & Marsal
Tony Alvarez and Bryan Marsal founded a consultancy business in 1983 that combines operations, performance improvement, and value creation to guarantee that organizations' products are no longer static. Alvarez & Marsal is fact-driven and action-oriented, seeking to ensure their customers progress in the desired direction. Building sustainable value is crucial to Alvarez & Marsal's customers. They provide a team of consumer product specialists who share a passion for assisting businesses in maximizing their potential with little interruption. Clients of Alvarez & Marsal want practical outcomes and impact, and the Alvarez & Marsal team combines this with industry-operator expertise. Customers' demands in the food and product sectors are evolving, and Alvarez & Marsal is devoted to their success and understanding their more significant needs.
12. Ayming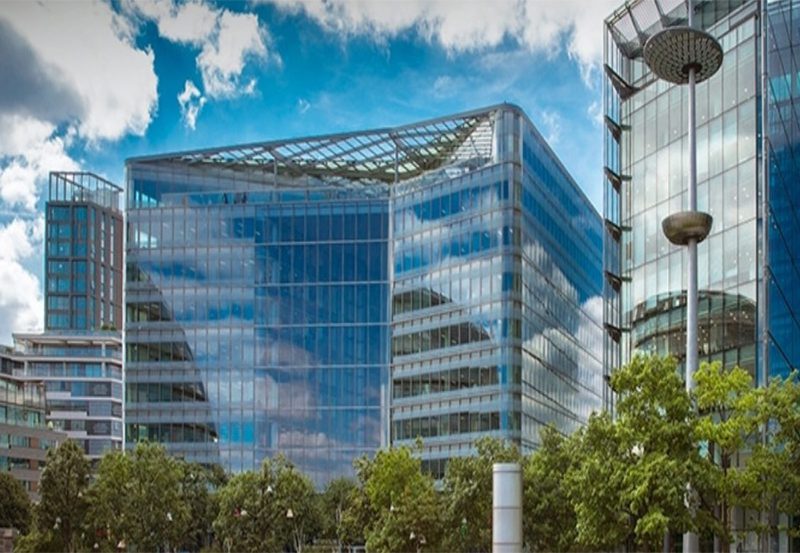 As a specialist in business performance, Ayming works in various industries to help customers achieve more commercial success than they previously believed possible. Ayming has 30 years of experience in the food and beverage sectors, with 1,300 employees in 15 European, Asian, and North American nations. The Company has a reputation for providing the proper leadership and sharing as much knowledge as possible. Ayming assists the food and beverage industries manage their people, processes, and performances. The food market is dynamic, and Ayming's specialists recognize this! This sector necessitates a streamlined and responsive version. Since Ayming is a reliable partner and able to increase productivity, they are a firm to consider when searching for a new strategy. Ayming is capable of diagnosing fundamental problems and, as a consequence, developing superior solutions.
13. Roland Berger
Roland Berger is an independent firm that the Partners own, and it works hard to be accountable for the corporation's overall performance and the business's success. Roland Berger is the only digital consultant business that can claim to be an industry leader while not having Anglo-Saxon origins. The Company was established in 1967. Roland Berger is an international consulting firm focusing primarily on the food and beverage sectors. The firm has a significant presence in Asia as well as other nations. Roland Berger is committed to having a unique point of view in consulting, and the Company's employees continue their efforts to question the conventional wisdom prevalent in the food industry. As a result, they can offer their customers a novel approach to the management of the transitions that they are undergoing.
14. Emerton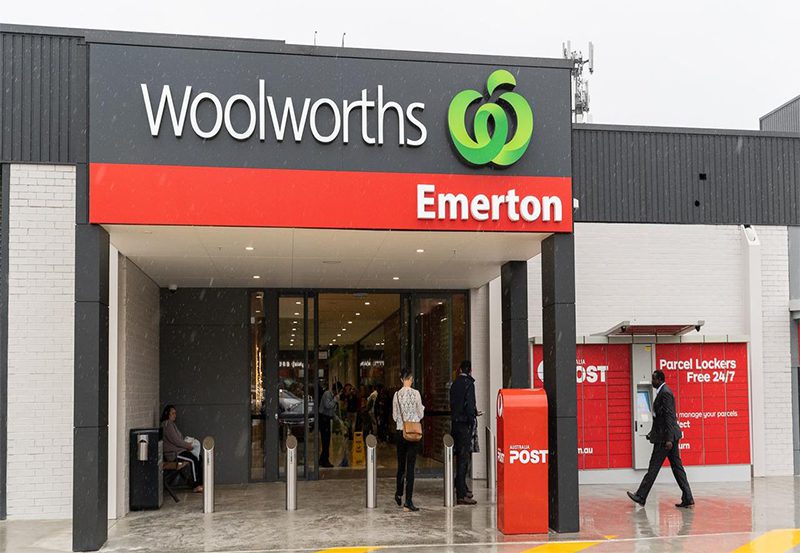 Emerton was initially formed to serve the industrial and technological industries, but it has recently expanded into consumer packaging and retail. Emerton provides a strategy consulting service with a high quality of service and more value and returns on investment than its competitors. Emerton has created a tradition of collaborating with more prominent organizations, family businesses, technology entrepreneurs, and others. They endeavor to ensure that their sector knowledge is both adaptable and pragmatic. Emerton consults various big and small customers on the difficulties that C.P.G. companies face at all supply chain phases, emphasizing direction and executed strategies. Emerton can assist retailers in managing their businesses around customer-centric offerings.
15. Consulting Company P.A.
P.A. Consulting Group is one of the most prominent competitors in the food and beverage business. P.A. Consulting Group is collaborating with customers to improve antiviral packaging and speed up the manufacture of commodities currently in limited supply. P.A. Consulting Group collaborates with its customers daily to generate new income streams and restructure processes to establish a competitive edge. This is crucial in the ever-changing food business, and P.A. Consulting Group seeks to link companies with customers. P.A. Consulting Group is an innovation and transformation consulting firm with over 3,200 experts in the Food, defense and security, transportation, manufacturing, health and life sciences, and energy and utility industries. Globally operating from offices in the United Kingdom, the United States, and Europe, PA Consulting Group works directly with customers in the food and beverage business to guarantee that they can repurpose supply networks for people in need, which builds upon everyday efforts.
16. Cordence International
Cordence Worldwide, a unique and handy global management consulting partnership, collaborates with Member Firms to ensure that enterprise and government clients achieve the desired outcomes. These results are remarkable and long-lasting, and Cordence Worldwide is unlike other conventional consulting firms! Diverse experts in the Food, consumer goods, and retail industries share their expertise and world-class capabilities while retaining the ability and independence to serve clients individually and without agendas. The Member Firms of Cordence Worldwide are market leaders in Europe, Asia-Pacific, and the Americas. Each has a unique approach to defining and implementing better, more strategic business and cultural solutions. Cordence Worldwide has over 5,100 consultants and is committed to its clients' long-term success.
17. DuPont Sustainable Solutions
Companies in the food and beverage business confront problems, but the potential associated with supply and demand instability and rising consumer demand for eco-friendly products is enormous. Additional possibilities connected to food safety and security must be examined, and retaining this while concentrating on financial development is essential. The professionals at DuPont Sustainable Solutions adopt worldwide best practices in E.S.G., risk management, and integrated operational excellence to boost a company's financial success. They aim to fulfill customer needs by managing food security, quality, and product innovation from beginning to finish. DuPont Sustainable Solutions does all of this while favorably impacting the environment. They are physically present on production sites and in boardrooms throughout the globe to guarantee customers have access to the appropriate solutions.
18. 3Keel
3Keel is a sustainability advisory organization with offices in Oxford. The Company assists clients with food systems, supply chains, and industry landscapes. 3Keel is a relatively new company compared to other companies in the industry; however, the leaders of the Company, Tom Curtis, Simon Miller, and Richard Sheane, work hard to ensure that they offer their customers stability despite the turbulent waters of the food industry. 3Keel was established in 2013. Customers of 3Keel can provide organizations resilience thanks to the Company's assistance. 3Keel has increased its knowledge of international development and corporate sustainability. They provide complementary skills and experience that make it possible for their firm to benefit from the cross-pollination of ideas. 3Keel offers customers guidance on difficult problems affecting the sector, consequently, helps clients improve their productivity.
19. The firm Grant Thornton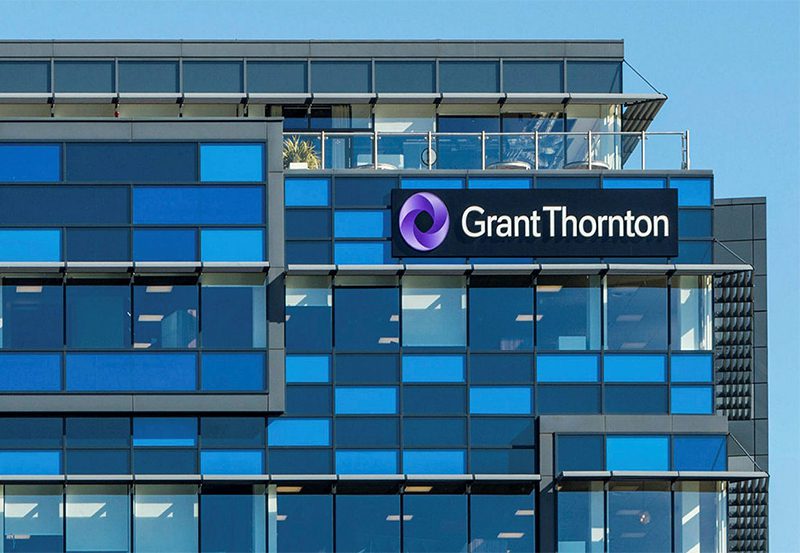 Grant Thornton provides advisory services to companies throughout the supply chain, from the farm to the consumer's plate. The firm has an 80-person strong team focusing on Food and beverage nationally. About 550 establishments in the United Kingdom deal with Food and drink, ranging from manufacturers and agro producers to pubs and restaurants. Over the last five years, the Grant Thornton team has provided advice on more than 45 different transactions, and they have been engaged in more than 110 other deals in the food and beverage industry since the year 210. The team is unparalleled and provides consistency in their connectedness to patients due to their robust ties in this industry. In addition to having an extensive understanding of domestic and foreign markets, they also have excellent skills in transactional matters. Grant Thornton has a client-centered, relationship-oriented strategy, which prioritizes delivering on client expectations in terms of outcomes and maximizing value for customers with global requirements. Grant Thornton is in charge of more than 190 partners and 4,500 individuals in the United Kingdom, and they also have a broader network that spans the rest of the world.
20. Tastehead
Taste is one of the essential purchasing motivations for customers' choices in Food and drink. A leading food development firm is aware of this and recognizes its significance. They work hard to manufacture items with excellent flavor, enabling customers to position their brands ahead of other similar products on the market. At Tastehead, we have a team of specialists with decades of expertise as chefs, product developers, and culinary consultants. They create Food and drink items for major worldwide companies, successful startups, and private labels. The taste has been honored with many accolades for their job. Its employees bring a vast array of expertise to the workplace while maintaining a keen awareness of current trends in culinary innovation in the United Kingdom and throughout the world. They can do all of this while retaining the self-assurance necessary to concentrate on the ideal customers who will remain loyal. The taste had a wealth of expertise presenting to various audiences, including buyers in the business, consumers, and even journalists. The flavor provided insightful information about the industry and recommendations on promoting Food and drink items most effectively.
If you want to know more information, then click here.