Tourism is an activity to travel different places for leisure, business and other purposes. It can positively impact a destination's economy by creating jobs, generating income, and contributing to the local economy. It can also have a cultural impact by promoting the exchange of ideas, experiences, and values between tourists and locals. Tourism plays an important role in the global economy and can have significant cultural, environmental, and social impacts on destinations. There are tourism spots in the US. Which can be visited with friends and family. Tourism is also a source of revenue and employment.
Tourism can also negatively affect a destination, such as overcrowding, pollution, and the degradation of natural and cultural resources. It can also contribute to the displacement of local communities and the exploitation of local resources. Away. Travelling adds flavour to life as you travel to different places with different cultures and lifestyles. Hence, tourism is a productive activity both for the tourist and the government as they support each other simultaneously. Also, the government should consider improving the country's conditions as more and more tourists visit their country.
Following are some of the tourist spots in the US:
New York is known as the "Big Apple" as one of the most vibrant and exciting cities. It offers a wealth of experience for visitors. In New York, we can see various tourist spots. For example, the Statue of Liberty is one of the most recognized landmarks, and it's a symbol of freedom and democracy. Tourists can take a ferry to Liberty Island to see the statue closely. On the opposite Statue of Liberty is the Ellis Island National Museum of Immigration. Empire State Building is one of the world's most recognizable landmarks, offering stunning city views from its observation deck. Central Park is a sprawling urban park with walking paths, gardens, lakes, and numerous recreational activities. Times Square is a major commercial intersection and a popular tourist destination that offers a vibrant mix of entertainment, shopping, and dining. The Metropolitan Museum of Art is one of the world's largest and most comprehensive art museums and houses over 2 million works of art from around the globe. Broadway Theatre district is the world's largest and most prestigious and home to some of the most popular shows worldwide. World Trade Center is the Western Hemisphere's tallest building, symbolizing New York City's resilience and strength.
Some of the top attractions in the Grand Canyon National Park are; Havasu Falls, a stunning series of waterfalls that flow into turquoise pools. Visitors can hike to the falls and swim in the pools or camp overnight in the nearby campground. The North Rim of the Grand Canyon is a quieter and less-visited area of the park, offering stunning canyon views from a different perspective. Visitors can hike along the North Rim Trail or enjoy a picnic in the peaceful surroundings. Grand Canyon Skywalk is a glass bridge extending 70 feet over the canyon, offering a thrilling and unique landscape perspective. Visitors can walk onto the Skywalk and look down at the canyon floor over 4,000 feet below.
Las Vegas is a popular tourist destination in the Mojave Desert of Nevada. Bellagio Fountains are a spectacular choreographed water show in front of the Bellagio Hotel and Casino. Visitors can watch the fountains dance to music and lights, with shows every 15 minutes. Fremont Street is a pedestrian-only street in downtown Las Vegas, home to various shops, restaurants, and attractions. Visitors can watch the Viva Vision light show on the world's largest video screen or take a zipline ride above the street. High Roller is a 550-foot-tall observation wheel that offers stunning views of the Las Vegas skyline. Visitors can ride in one of the High Roller's glass-enclosed cabins and enjoy the panoramic views.
Want to + add your website in this list?
Contact us on blogkinguk@gmail.com
It is located in Orlando, Florida, and is one of the world's most popular and beloved tourist destinations. In Walt Disney World, Magic Kingdom is the most popular theme park, and it is known for its iconic attractions, such as Cinderella's Castle, Space Mountain, and its small World. At the same time, Epcot celebrates human achievement and innovation. The park is divided into two sections: Future World, which focuses on technology and science, and World Showcase, which features pavilions representing countries worldwide. Disney's Hollywood Studios is a tribute to the golden age of Hollywood. It features popular attractions such as The Twilight Zone Tower of Terror and Rock' n' Roller Coaster Starring Aerosmith. Disney's Animal Kingdom is a zoological theme park that features animals from around the world. It also offers popular attractions such as Expedition Everest and the Kilimanjaro Safaris.
It is a popular tourist destination located in Northern California. It is known for its picturesque views, cultural landmarks, and diverse neighbourhoods. Golden Gate Bridge is one of the most iconic landmarks. It is a suspension bridge that spans 1.7 miles across the Golden Gate Strait. Alcatraz Island is a former federal prison that housed some of the most notorious criminals in U.S. history, such as Al Capone and Robert Stroud. Fisherman's Wharf is a popular tourist destination offering seafood restaurants, souvenir shops, and street performers. It is also the home of Pier 39, which features sea lions that gather on the docks. Chinatown is the largest Chinese community outside of Asia. It features traditional Chinese architecture, shops, and restaurants. The Painted Ladies are a row of Victorian houses known for their colourful facades. They are a popular photo spot in San Francisco.
With its unique culture, jazz music, and delicious Creole cuisine, New Orleans is a popular destination for tourists looking for southern hospitality. The French Quarter is a historic neighbourhood in New Orleans that dates back to the 18th century. It is known for its unique architecture, vibrant nightlife, and street performers. Bourbon Street is a famous French Quarter street known for its nightlife and live music. It features a variety of bars, restaurants, and jazz clubs. The Garden District is a beautiful and historic New Orleans neighbourhood with historic mansions, gardens, and tree-lined streets. The New Orleans Jazz & Heritage Festival, or Jazz Fest, is a world-renowned music festival in New Orleans annually. It features a variety of music genres, food, and arts and crafts.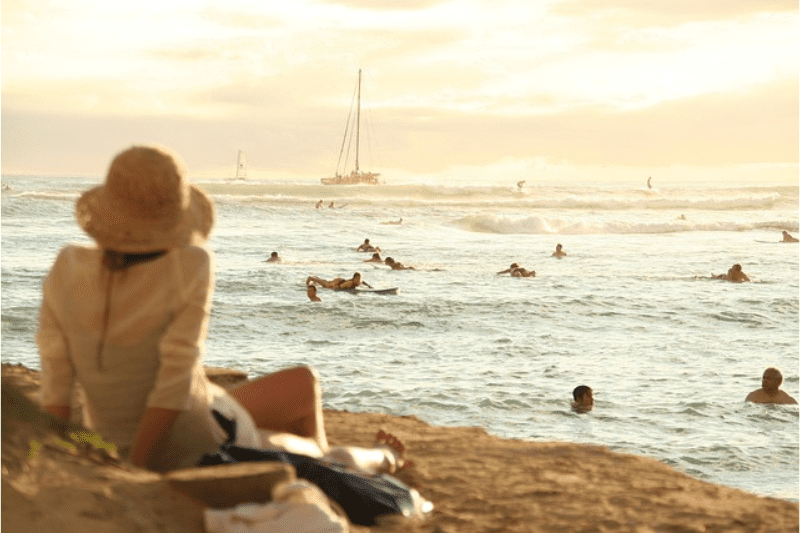 It is a popular tourist destination known for its stunning beaches, tropical climate, and unique culture. Waikiki Beach is one of the most famous beaches in Hawaii. It features white sand beaches, crystal-clear water, and a variety of activities such as surfing, swimming, and sunbathing. In comparison, Pearl Harbor is a historic site that the Japanese attacked during World War II. Visitors can explore the USS Arizona Memorial and other exhibits that tell the story of the attack. Volcanoes National Park is located on the Big Island of Hawaii and features two active volcanoes, Kilauea and Mauna Loa. Visitors can explore lava tubes, hike trails, and the lava flows. The Na Pali Coast is a stunningly beautiful coastline on the island of Kauai. Visitors can explore the coastline by hiking, kayaking, or boat tours. Hence, Hawaii is a paradise on earth with its stunning beaches, lush forests, and unique culture.
Want to + add your website in this list?
Contact us on blogkinguk@gmail.com
Washington, D.C., is the capital city of the United States and a popular tourist destination for its iconic landmarks, rich history, and vibrant culture. Some of the top attractions in Washington DC are; National Mall is a large park area that includes the Washington Monument, Lincoln Memorial, World War II Memorial, and many other iconic landmarks and monuments. It's a must-visit for any first-time visitor to Washington, D.C. The Library of Congress is the largest in the world. It features a stunning Main Reading Room, American history and culture exhibitions, and guided tours of the historic Thomas Jefferson Building. The National Gallery of Art is one of the country's top art museums, featuring works by famous artists such as Leonardo da Vinci, Rembrandt, and Vincent van Gogh.
It is located primarily in Wyoming and covers an area of over 2.2 million acres. It is one of the most popular national parks in the United States, attracting millions of visitors annually. Some of the top attractions in Yellowstone National Park are; Yellowstone Lake is one of the largest high-altitude lakes in North America and is a popular destination for fishing, boating, and hiking. Visitors can also take a guided tour of the lake on a boat. The Grand Prismatic Spring is the largest hot spring in the United States, known for its vibrant colours. Visitors can view the spring from a boardwalk that is located above it. Yellowstone National Park has various wildlife, including bison, elk, wolves, and grizzly bears. Visitors can take a guided tour of the park to learn about the animals that live there and how they are protected. Hence, Yellowstone National Park is a natural wonder that offers visitors a chance to explore the beauty of the American West.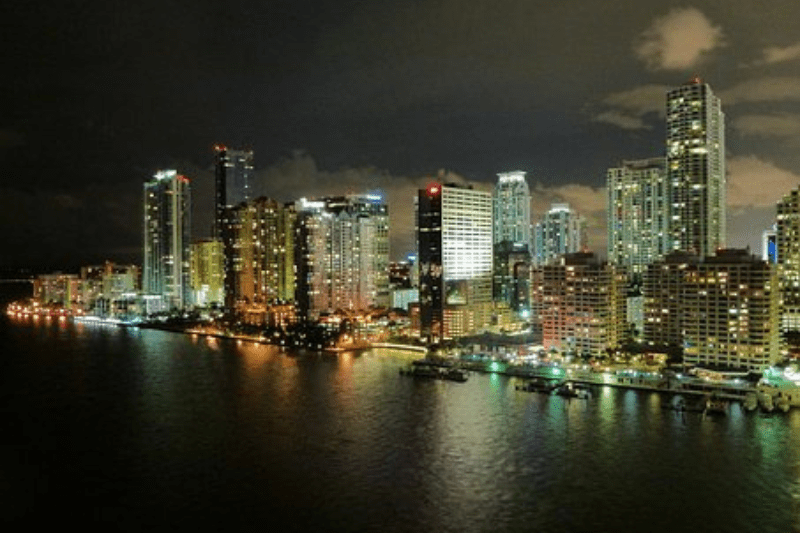 Miami is known for its beautiful beaches, lively nightlife, and diverse culture; Miami is a popular destination for tourists from all over the world. Some of the top attractions in Miami are; South Beach is one of the most famous beaches in the world, known for its turquoise water, white sand, and colourful Art Deco architecture. Visitors can swim, sunbathe, and people-watch on the beach or explore the nearby shops and restaurants. Vizcaya Museum and Gardens is a beautiful estate built in the early 20th century. Visitors can tour the historic mansion and its gardens, filled with fountains, sculptures, and beautiful plants. Everglades National Park is located just outside Miami and is a unique ecosystem home to alligators, birds, and other wildlife. Visitors can take a guided tour of the park to learn about its ecology and wildlife or explore on their own by hiking, canoeing, or kayaking.
Want to + add your website in this list?
Contact us on blogkinguk@gmail.com
Conclusion
Hence, there are various tourist spots in the U.S. Each has its beauty. Millions of tourists are attracted towards them. The top mentioned above 10 tourism spots in the US., from iconic cities like New York and San Francisco to natural wonders like the Grand Canyon and Yellowstone National Park, there is something for everyone to enjoy. Las Vegas, with its numerous resorts, casinos, and attractions, is another popular destination that offers endless entertainment options. Whether you're looking for adventure, relaxation, or cultural experiences, the United States has it all. It's no wonder that the U.S. is a top destination for tourists from all over the world.