This blog post will be helpful for you to know about the latest trends in home furniture in the United Kingdom. The planning and layout of our living spaces have never been more important than they are right now, particularly considering the growing significance of the home as a location for various activities, including working, relaxing, and having fun. The United Kingdom has seen a shift over the years in terms of lifestyles, tastes, and the operational needs of families, which has led to a development in the home furniture trends that have emerged there.
This article will discuss some of the most significant home furniture trends that have emerged in the United Kingdom over the last few years, as well as how these trends may impact how you choose to decorate your own house. 
These trends have evolved throughout the last few years as a result of changes that the housing market in the United Kingdom has brought about.
Trends from Previous Years
In recent years, there has been a rise in popularity in the UK for home furnishings that follow the trend toward simpler and more subtle designs. An increase in the number of people living in crowded urban regions has put greater emphasis on the functionality and straightforward method of home furnishings. This transformation is reflected in the ever-increasing popularity of modern designs that are simple and minimalist, placing a focus on flexibility and practicability.
The concept of minimalism is sometimes associated with the use of a color palette that is monochromatic. The most popular color options for minimalist furniture and interior design are black, white, and grey. On the other hand, this design may also include bursts of brilliant color to imbue a space with more character and mystery.
Creation of Home Furnishings
The creation of home furnishings in the United Kingdom increasingly uses natural materials such as wood, stone, and clay. These are only a few examples of the raw materials on the rise in popularity. This trend is being driven in part by the desire to build a house that is more sustainable and environmentally friendly, as well as the desire for an aesthetic that is more organic and natural. Additionally, this trend is driven partly by the desire for a more natural and organic aesthetic.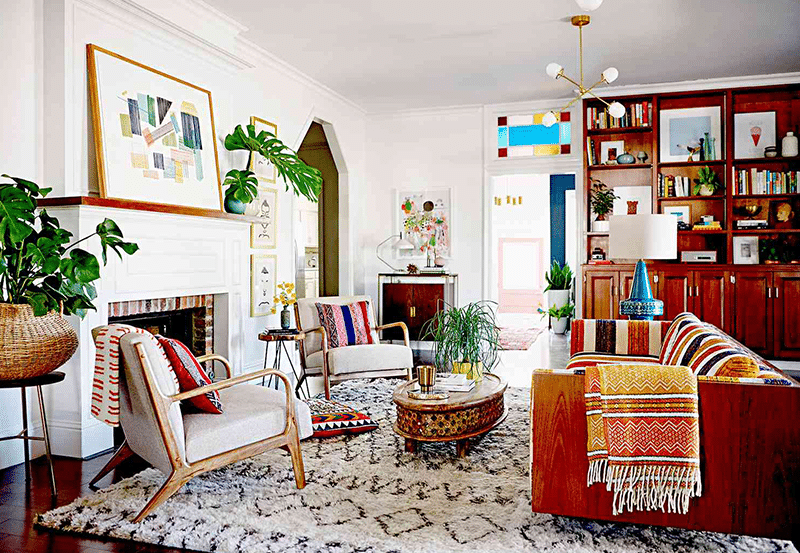 When you design your home with things made from natural materials, you can make it seem cozier and friendlier, and you can also help create the illusion that the outside has been brought inside. This can be a great way to make your home feel more like home. This style is adaptable enough to be used in more modern settings, even though it is often seen in rooms designed as a modern farmhouse or a rustic-inspired environment.
Making of Wide Range of Furniture
Using a wide range of natural and artificial materials in making home furnishings is yet another movement that has been gaining ground in the UK. Many different materials, such as glass and stone, or metal and wood, are used to get this design approach's multi-layered and textured look. If you decorate your home following this style, you can give it a unique look while maintaining a sense of harmony. This is because you can blend and contrast a range of materials.
The use of several distinct materials can provide a location with an air of mystery and depth, in addition to contributing to creating an interior that is more engaging and visually pleasing. This pattern is particularly popular in interiors that have an urban or industrial design. Still, it is versatile enough to be converted into more traditional or modern settings.
The popularity of Home Furniture in the UK
In addition to these more general trends, several pieces of furniture have recently gained popularity in the UK. These tendencies and pieces of furniture have been gaining popularity in the UK. The bigger patterns seen are to blame for this phenomenon's popularity. One example of this would be the velvet couch, which has lately been a well-liked choice to infuse a sense of grandeur and coziness into a living space. Another illustration of this would be the tufted sofa. Sofas that have velvet upholstery may be purchased in a wide variety of color schemes and patterns. They can be matched with a wide variety of other pieces of furniture to provide a cohesive aesthetic across the whole room.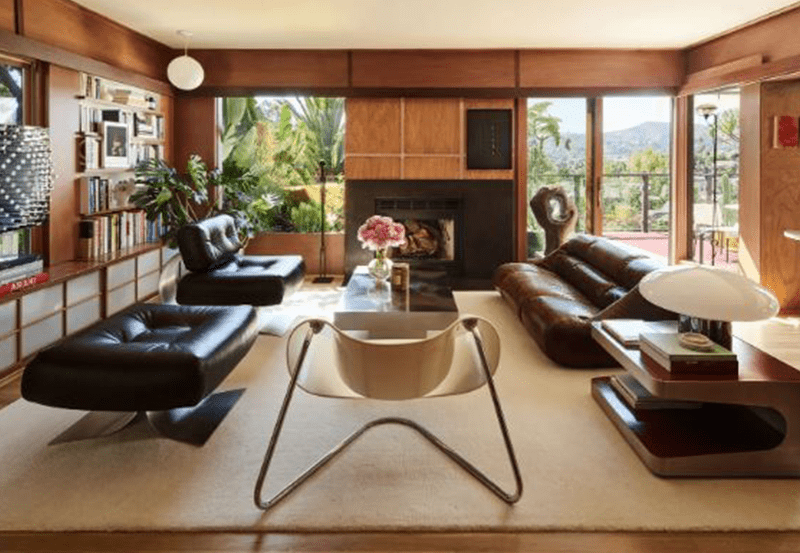 Another piece of furniture often seen in homes around the UK is an armchair with a strong personality. The living room and the bedroom often revolve around these chairs as the primary point of interest. Armchairs that make a statement may be found in many designs, from traditional wingback chairs to more modern and minimalistic designs. Some of the most popular styles include the following: These chairs are a wonderful way to infuse a space with originality and personality. Depending on your preferences, they can be arranged in your house to provide a cozy reading nook or a chic and sophisticated sitting area. They are available in many different hues as well as designs.
The trend toward simplicity and functionality, which has also played a role in the rise of the platform bed, is a reflection of the movement toward simplicity and usefulness, which has also contributed to the increase of the trend. Beds like this one, which often has a low profile and clean lines, are a great alternative for rooms that are cramped for space and have a modern design. The bedding and the surrounding décor utilised to create a uniform look may be easily adapted to work with platform beds because of their versatility. In addition, platform beds often have nightstands and dressers that have been styled to coordinate with the bed's aesthetic.
In recent years, the general desire for simplicity, utility, and eco-friendliness has been a driving force behind the trends in house furnishings that have emerged in the United Kingdom. This desire has been one of the driving forces behind the trends in house furnishings that have emerged in the United Kingdom.