We are introducing the ultimate guide to the UK's top 10 baby food companies. Are you a parent searching for the perfect nourishment for your little one? Look no further! We understand the challenges of finding high-quality, nutritious, safe baby food options. Our comprehensive article delves into the best baby food companies in the UK, addressing the pain points parents often face when making these crucial decisions. From organic ingredients to allergen-free options, we have curated a list of the finest brands that prioritize your baby's health and taste preferences. Join us as we explore these exceptional companies, helping you make informed choices for your precious bundle of joy.
Heinz For Baby offers a wide selection of baby food products, including jars and pouches, all geared toward specific developmental age stages. Their selection of baby foods is made with meticulous attention to detail and does not contain artificial colours, flavours, or preservatives. In addition to that, they have a product line called Heinz by Nature that you can purchase. You may get organic alternatives manufactured with natural components, such as acerola cherry, within this range.
Ella's Kitchen is a company specializing in organic baby and toddler food. They offer various products to support your child's weaning journey and beyond. They have the Love Veg range for early stages, including First Tastes and Perfect Puree blends. From 7 months onwards, they provide main meals such as Everyday Faves with easily enjoyable flavours and Taste Explorers with more complex taste combinations. Additionally, they offer an organic range of finger foods with suitable shapes and textures designed for little fingers to explore and learn starting at six months.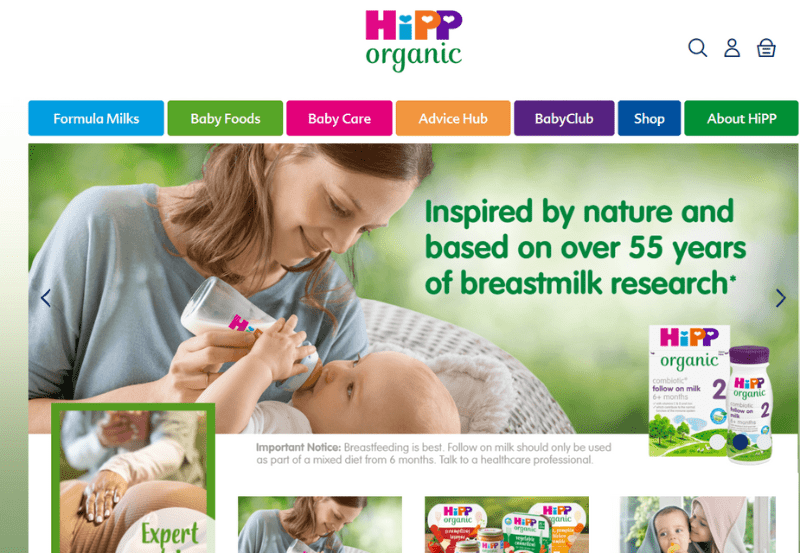 HiPP Organic is a company that produces organic baby food and formula milk. They prioritize using top-notch ingredients to meet the needs of babies while keeping sustainability and nature in mind. Their product range encompasses formula kinds of milk, baby foods, and baby care products. HiPP Organic has been committed to organic quality and sustainability since 1956, making it a brand that goes the extra mile.
Want to + add your website in this list?
Contact us on blogkinguk@gmail.com
Aldi Mamia Organic offers a range of baby products at Aldi supermarkets. Their collection includes nappies, wipes, and baby food. Among their baby food offerings are puree pouches, fruit pots, and meals, all carefully crafted with organic ingredients and without any added sugar. With a focus on quality and organic choices, Aldi Mamia Organic provides a variety of essential items for your baby's needs.
Cow & Gate is a UK-based company producing baby formula milk and food. Their product range includes first-infant, follow-on, and toddler milk, catering to the specific nutritional needs of babies and toddlers. Additionally, Cow & Gate operates a baby club, providing expert advice and support on pregnancy and toddlerhood topics. The baby club is a valuable resource for parents, offering specialized guidance throughout their child's early development.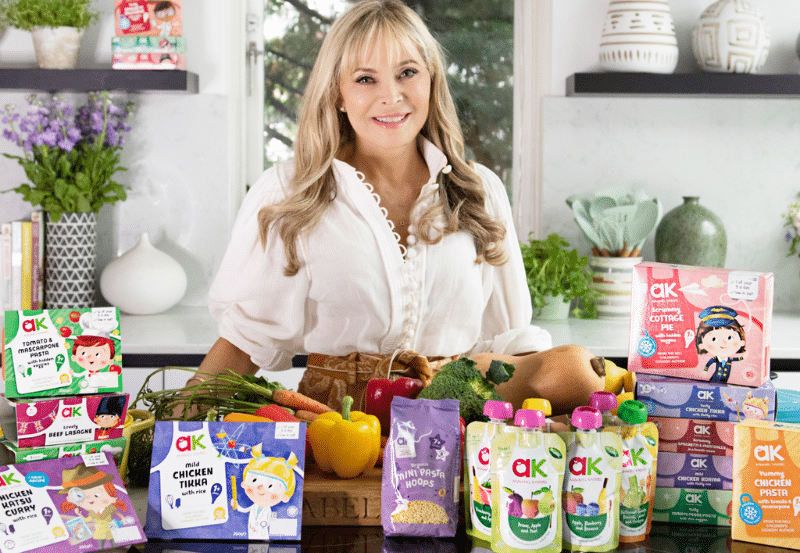 Annabel Karmel is a renowned author specializing in books on nutrition and cooking for babies, children, and families. Her product line includes a variety of offerings, such as organic baby purees, frozen meals for toddlers and kids, and chilled meals for toddlers and children. Additionally, she has developed a baby and toddler recipe app featuring over 650 recipes, meal planners, shopping lists, a weaning guide, and an allergy tracker. Annabel Karmel's comprehensive resources aim to guide and support parents in preparing nutritious meals for their little ones.
Boots Baby is a collection of baby products exclusively found at Boots pharmacies. Their range includes various items such as nappies, wipes, baby toiletries, and feeding products. In addition, they have a line of sustainable baby products called Boots Little Stories Bamboo Nappies. These nappies are crafted with more plant-based materials and less plastic, emphasizing their commitment to sustainability. Boots Baby offers a wide selection of essential products for your baby's needs while also considering the environmental impact of their offerings.
Want to + add your website in this list?
Contact us on blogkinguk@gmail.com
Organix is a company specializing in producing organic baby and toddler food. Their product line caters to children aged six months to 6 years old and includes purees, meals, finger foods, and snacks. In addition to its food offerings, Organix provides a weaning guide and recipe ideas on its website. With a focus on organic ingredients, Organix aims to provide nutritious and wholesome options for little ones, supporting parents throughout their child's weaning journey and beyond.
Little Freddie is a company dedicated to producing baby food using high-quality ingredients. Their product range includes organic baby purees and meals, carefully crafted to meet the nutritional needs of infants. Notably, Little Freddie has implemented a sustainability plan and is the only carbon-negative and 100% recyclable baby food range in the UK. Through their commitment to environmental responsibility, Little Freddie aims to provide nutritious and eco-friendly options for parents seeking sustainable choices for their little ones.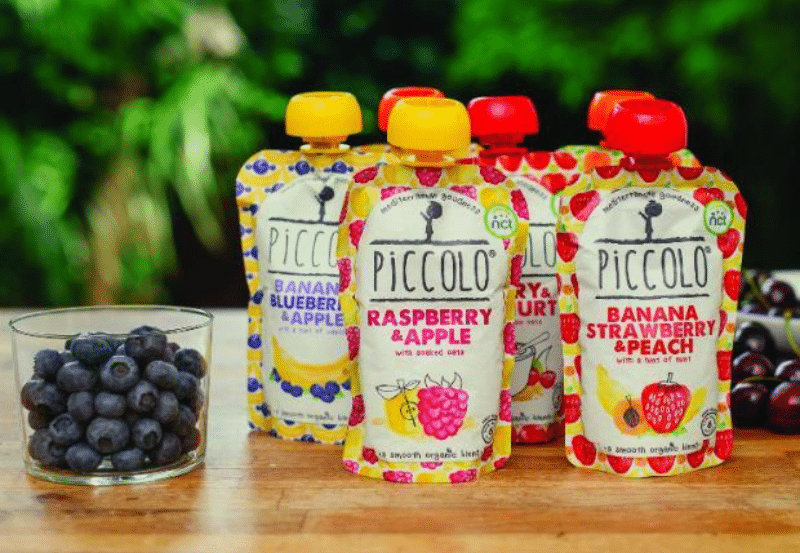 Piccolo Organic is a company specializing in the production of organic baby food. Their product line includes pouches, cooking ingredients, and snacks. They prioritize using sustainably sourced, organic ingredients, ensuring the highest quality for little ones. Additionally, Piccolo Organic is committed to giving back to their communities, demonstrating their dedication to social responsibility. Through its range of organic offerings, Piccolo Organic strives to provide nutritious and environmentally conscious options for families.
Want to + add your website in this list?
Contact us on blogkinguk@gmail.com
Conclusion
The UK market offers many choices for baby food, and these top 10 baby food companies have undoubtedly established themselves as industry leaders. From organic and natural options to innovative flavours and convenient packaging, these companies understand the importance of providing nutritious and delicious meals for little ones. Whether you're a new parent or simply looking for the best options for your baby, these companies offer a wide range of products to cater to every need and preference. Don't compromise on quality and nutrition – explore the offerings of these top 10 baby food companies in the UK today and provide your little bundle of joy with the best.