Welcoming you to our blog! This article will discuss the best 10 bakeries in the UK. The United Kingdom has a diverse culinary culture, from traditional family-owned bakeries to innovative artisanal ones. These bakeries offer something for everyone, including traditional loaves of bread, decadent pastries, and delectable cakes. Join us as we explore the finest bakeries in the UK and learn about the distinct flavours and techniques that make each one special.
Farro Bakery is at 1 Brunswick Square, Bristol BS2 8PE. Their expertise lies in producing contemporary viennoiserie and bread made from locally grown, stoneground flour in the UK. The bakery started as a market stall and later established its first permanent location on Bond Street, although its registered address remains Brunswick Square. Since beginning its baking venture in 2015, Farro Bakery has earned an excellent reputation and is a popular choice among both locals and visitors in Bristol.
The Loaf, a unique bakery and cookery school in Stirchley, South Birmingham, has served the community since 2009. The Birmingham cooperative promotes healthy living and authentic food. The bakery makes fresh bread, pastries, and hearty meals for local workers. A cookery school teaches bread-making and other skills within the bakery. Loaf uses fresh, local products to make delicious, healthy food. Stirchley residents and others love the bakery's community-building and healthy living efforts. Loaf offers fresh, healthy meals and cooking lessons.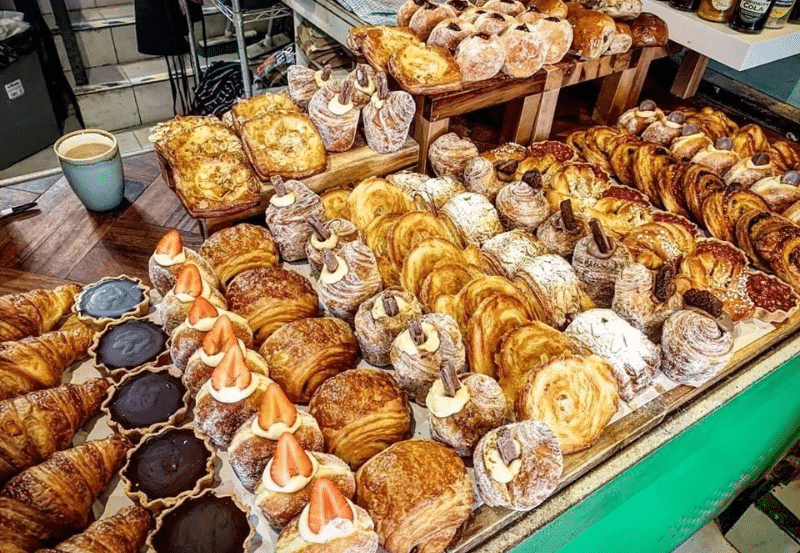 The Baltic Bakehouse in Liverpool is a sourdough and bread bakery known for its excellent products. Wholesale and retail, they supply cafes and restaurants with delicious goods. Bread, pastries, croissants, muffins, doughnuts, cakes, buns, and burger buns are some of the baked items on their large menu. Baltic Bakehouse uses only the freshest and finest ingredients, resulting in tasty and healthy baked goods. Baltic Bakehouse is a one-stop shop for wholesale and retail customers needing a dependable source of artisanal bread, pastries, and sandwiches. Unsurprisingly, this bakery is a favourite with Liverpool natives and visitors alike, given the care and attention to detail they put into their pastries.
Want to + add your website in this list?
Contact us on blogkinguk@gmail.com
Nova Bakehouse is a South Bank bakery in bustling Leeds Dock. It makes wonderful sourdough bread and pastries for the community using fresh flour and intuitive baking. They make lovely baked items and support a diverse land regeneration economy for farmers. They use the most excellent ingredients and source responsibly. Nova Bakehouse sells bread, pastries, bakes, house-made preserves, and fresh produce Wednesdays, Thursdays, Fridays, and Saturdays. This great bakery has fresh bread and tasty pastries. Their quality and community involvement won't disappoint!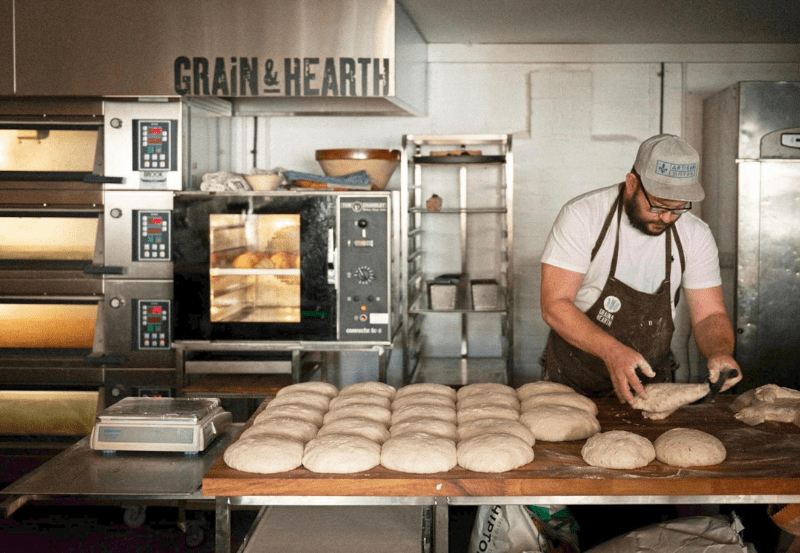 Grain & Hearth is Whitstable's charming artisan bakery and cafe. They make lovely sourdough bread and viennoiserie. This bakery uses premium ingredients and traditional baking methods to make fresh items throughout the day. Brunch, artisan goods, and ceramic homeware are available at this bakery. Grain & Hearth is a must-visit for foodies and crafters, whether local or visiting. Why not taste Whitstable's best sourdough bread and pastries in a friendly atmosphere?
London's Miel Bakery is French-inspired. Their high-quality baking uses Normandy flour, Poitou Charente's butter, Valrhona chocolate, and British eggs and milk. They serve classic croissants, pain au chocolat, ham and cheese croissants, almond croissants, and pain au raisins. They also serve sourdough cinnamon and cardamom buns, tarts, lemon loaf, kouign amann, cookies, madeleines, and weekend treats from Friday to Sunday. Miel Bakery serves fresh, handcrafted baked goodies all day. Miel Bakery has everything from buttery croissants to sumptuous pastries.
Aries Bakehouse is a bakery in London that offers a variety of bread, pastries, cookies, and pantry items. These freshly baked goods are available for next-day collection from Wednesday to Sunday. Customers can pre-order whole cakes and basque cheesecake five days in advance and pick them up after 11 am on collection day. The bakery prides itself on using high-quality ingredients and creating delicious treats for its customers. If you're in the area and craving something sweet, Aries Bakehouse is worth checking out.
Want to + add your website in this list?
Contact us on blogkinguk@gmail.com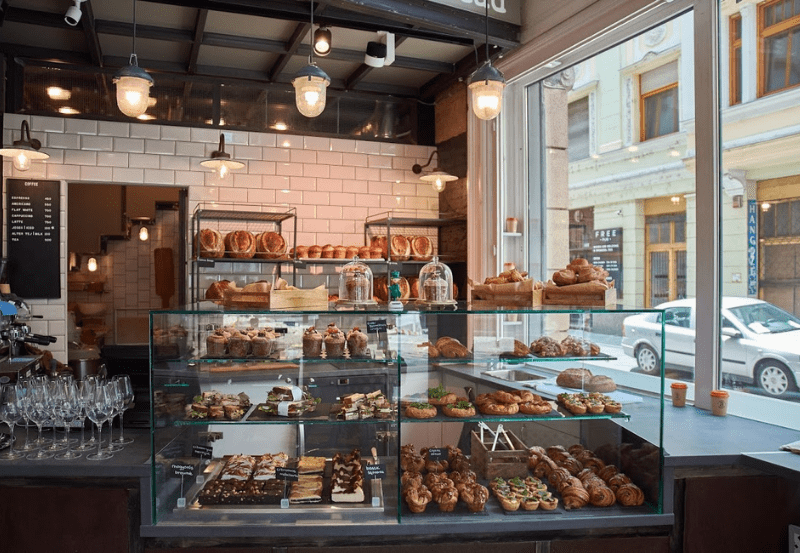 ARAN Bakery is a unique bakery in Dunkeld, Highland, Perthshire, from a gorgeously restored 200-year-old building. The building has hosted a variety of businesses over the years, including a lemonade factory, a dentist, and a newsstand. The ARAN Bakery specializes in artisanal bread and pastries prepared with traditional techniques, and they source many of their ingredients locally to support the local community. Freshly baked products, including sourdough loaves, croissants, cakes, and pastries, are available to customers.
Bafarat is a Middle Eastern coffee firm established in Jeddah, Saudi Arabia, in 1952. A family runs the company. In the beginning, they obtained their herbs, spices, coffee, and tea from a variety of countries throughout the world. In 2016, they opened their first café in Jeddah, followed by international development, including opening a café in London. Since then, they have opened more cafés in other countries.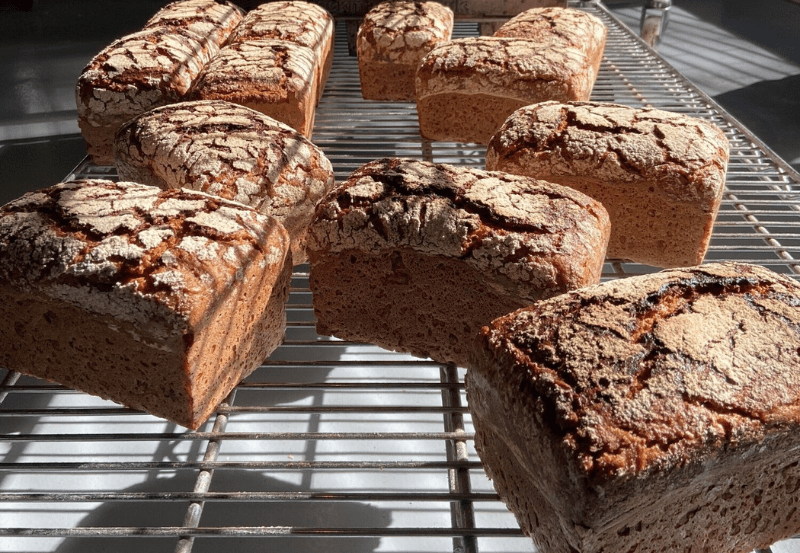 The address of Filbert's Bakery in Lancaster is 20 King Street, and the area code is LA1 1JY. The Bakery is known for specializing in the hand-making of bread and other delicacies using products that are either organic, fair trade, or acquired locally whenever it is possible. In addition to that, they accommodate clients who follow vegan and gluten-free diets, making their products available to a larger pool of potential buyers.
Want to + add your website in this list?
Contact us on blogkinguk@gmail.com
Conclusion
The top 10 bakeries in the UK have genuinely elevated the bar for baked goods by presenting an impressive variety of flavours, textures, and styles. However, let us not stop there. Whether you are a local or just passing through, we encourage you to visit or order online with these businesses. With such exceptional quality on offer, this is a rare opportunity. And if you're feeling particularly generous, please inform your friends and family. By doing so, we can enable these bakeries to flourish and continue to enchant us with their delectable confections. Then why are you still waiting? Let's support these bakeries and indulge in some extremely delectable treats!