Are you looking for the best travel agencies in the UK? Look no further! In this blog post, we will introduce you to the top 10 travel agencies in the UK. These agencies have been carefully selected based on their reputation, customer satisfaction, and range of services. Whether planning a family vacation, a romantic getaway, or an adventure trip, these agencies have something for everyone. So sit back, relax, and let us guide you through the best travel agencies in the UK.
Virgin Holidays is a travel company that provides holidays and all-inclusive packages to various destinations worldwide. They are the most successful and largest transatlantic tour operators and are widely regarded as the industry leader in vacations in the United States and the Caribbean. Some of their popular destinations include Orlando, Las Vegas, Barbados, New York, and the Maldives. With Virgin Holidays, travellers can expect various holiday options, from budget-friendly to luxury, to cater to different preferences and travel styles.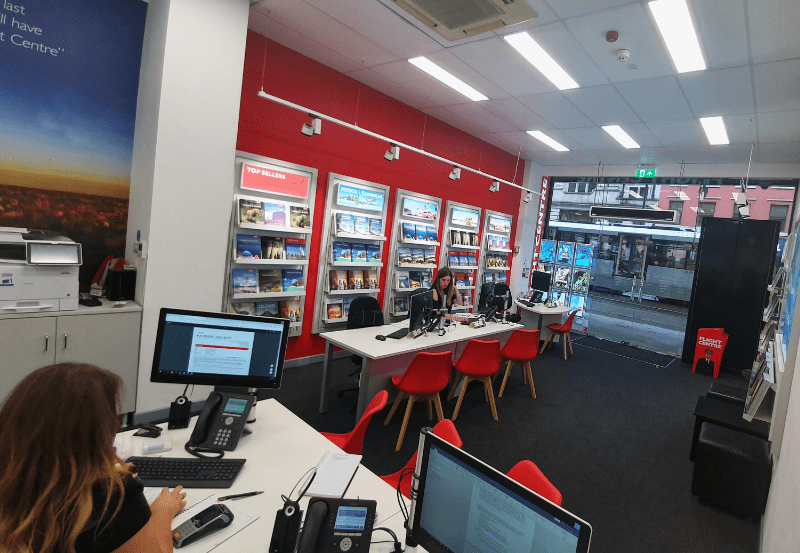 Flight Centre is a travel company based in the UK that offers affordable flights, holiday packages, tours, and cruises to a wide range of destinations, including Hawaii, Las Vegas, Mexico, and Canada. Their experienced Travel Experts are available 24/7 to support and assist in booking your trip. Flight Centre is dedicated to providing exceptional customer service and making travel planning easy and stress-free. Whether planning a romantic getaway, a family vacation, or a solo adventure, Flight Centre has the expertise and resources to help you create the perfect trip. Get in touch with them right away to get the trip of your dreams started.
Luxtripper is a travel company established in the United Kingdom. It specializes in producing tailor-made single and multi-destination vacations, honeymoons, and personalized experiences for customers who book trips with them. They have a unique "Where to Go When," an online platform that instantly connects travellers to their extensive network of handpicked four and five-star hotels in some of the most famous destinations worldwide. This platform allows travellers to select the time of year they will be travelling, the type of weather they are hoping to enjoy, and the holiday experiences they desire, and receive personalized recommendations tailored to their preferences. With Luxtripper, travellers can expect a customized and unforgettable travel experience designed to meet their needs and desires.
Want to + add your website in this list?
Contact us on blogkinguk@gmail.com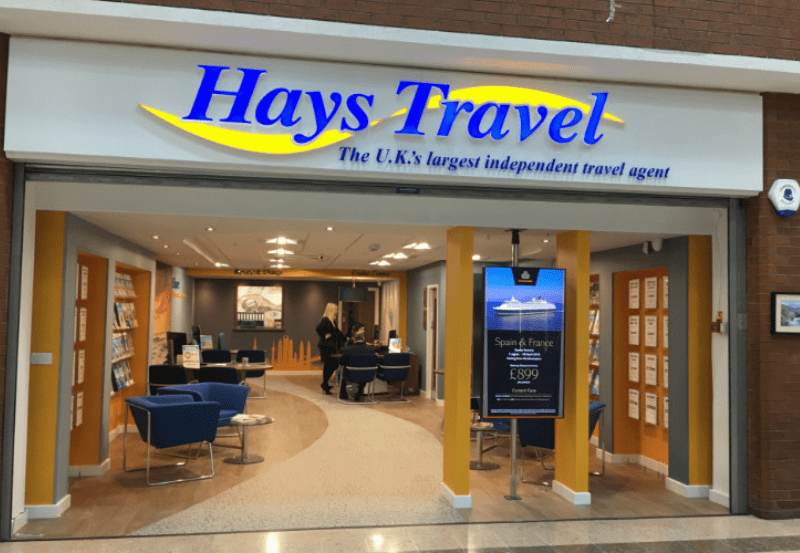 Hays Travel is the UK's largest independent travel agent, with a history of over 40 years and more than 450 branches across the country. They provide an extensive selection of holiday options, ranging from short breaks within the UK to all-inclusive getaways and sunny package holidays abroad. With their Peace of Mind Guarantee, customers can enjoy secure and flexible holidays, with the benefit of making free amendments up to 14 days before their scheduled departure date. Whether you're seeking an adventure-packed holiday or a relaxing retreat, Hays Travel has something to offer everyone, ensuring a memorable travel experience.
Explorer Travel is a franchise that specializes in luxury holidays. They support their franchisees by offering exclusive discounts, training programs, and roadshows. They aim to ensure that their franchisees have the tools and resources to provide excellent service to their clients. With their assistance, franchisees can offer customized travel experiences that meet each customer's unique needs and desires. Explorer Travel is dedicated to ensuring that its franchisees have access to the latest trends and technologies in the travel industry to provide the best possible service.
Travel House UK is a travel agency based in London that specializes in providing cheap flights and last-minute deals departing from the UK. Their extensive range of destinations includes popular countries such as Pakistan, South Africa, Zimbabwe, Nigeria, India, UAE, Ghana, the United States, and Kenya. Additionally, they offer a flexible Fly Now Pay Later option, allowing customers to spread the cost of their flights over an average of 10 months. Whether you're looking for a budget-friendly getaway or a last-minute deal, Travel House UK has something to offer, making it an excellent choice for travellers seeking affordable and convenient travel options.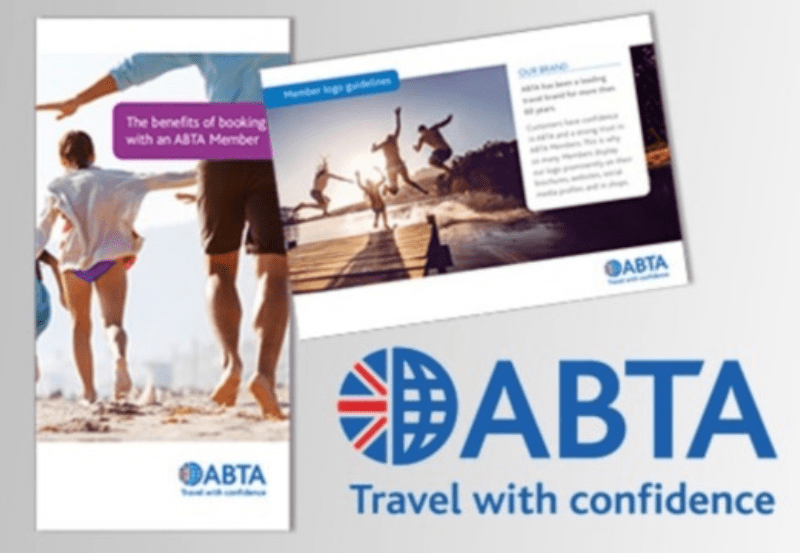 ABTA – The Travel Association is a UK-based trade association representing travel agents, tour operators, and the wider travel industry. ABTA has been providing support and guidance to its members for over 70 years, helping them to run successful travel businesses and providing travellers with advice and support. ABTA works closely with its members to improve standards and promote sustainability in the travel industry. All ABTA members agreed to abide by a code of conduct and were required to meet certain service criteria, such as engaging in ethical business practices and providing accurate information in advertisements. ABTA's mission is to build confidence in the travel industry and ensure travellers trust their travel providers.
Want to + add your website in this list?
Contact us on blogkinguk@gmail.com
Bright Sun Travel is a UK-based travel agency that provides a variety of affordable holiday package deals and flights for travellers. They offer a diverse range of holiday types to suit various preferences, including family holidays, beach holidays, luxury holidays, all-inclusive holidays, multi-centre holidays, honeymoon holidays, and cruises. Additionally, they offer seasonal holidays such as summer holidays, half-term deals, Christmas holidays, and winter sun escapes. With their range of options and affordable pricing, travellers can easily find their dream holiday and make lasting memories without breaking the bank.
Internova Travel Group is a leading travel company that provides exceptional travel expertise to leisure, luxury, and corporate clients. They operate through over 6,000 company-owned, franchised, and affiliated travel agencies in over 80 countries, including the US, Canada, the UK, and Mexico. With a global network of over 100,000 travel advisors, they are one of the largest travel services companies in the industry. Their focus on personalized service and attention to detail ensures that each client receives a unique and memorable travel experience tailored to their needs and preferences.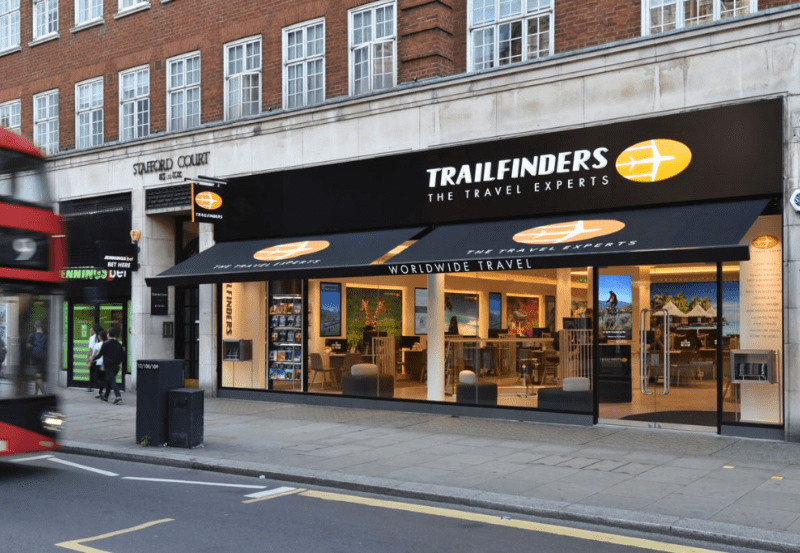 Trailfinders is a travel company based in the UK that has provided excellent service and unbeatable value on tailor-made travel worldwide for over 52 years. With over 750 highly trained Travel Consultants, they are committed to caring for their customers every step of the way. In addition to their travel planning services, Trailfinders also offers essential services such as trusted Travel Insurance, vaccination advice through their Travel Clinic, and assistance with visas and passports. Whether planning a solo adventure or a family vacation, Trailfinders is dedicated to ensuring an unforgettable travel experience.
Want to + add your website in this list?
Contact us on blogkinguk@gmail.com
Conclusion
The UK is home to numerous travel agencies that provide outstanding services to travellers. Whether you're seeking luxury holidays or adventurous trips, these top 10 travel agencies have something for everyone. With their stellar reputation, high level of customer satisfaction, and various services, choosing one of these agencies for your next trip is a surefire way to ensure a memorable experience. So, why wait? Start planning your dream vacation today with one of the top 10 travel agencies in the UK!