Starting a catering and restaurant business takes work to manage. It is a fast-paced business that is growing with each passing day. The caterers make it easier to manage an event, no matter the event's size. There are some catering companies which also provide food services. These companies also have trained staff who prepares and present the food at any event. Hence, there is a symbiotic relationship between catering and restaurants. Customers can enjoy the same quality of food and service they would experience in the restaurant but in the setting of their choice. Let us explore some of the top 10 catering and restaurant companies in the US.
Compass Group is one of the catering companies in the US. It provides various services, including catering, food and beverage management, vending, cleaning, and support services. It has a strong presence in the United States and offers catering and food service solutions to numerous clients, including corporations, schools, universities, hospitals, and sports and entertainment venues. Hence, Compass Group operates under several brands, such as Chartwells, Eurest, Levy, Morrison Healthcare, and Restaurant Associates.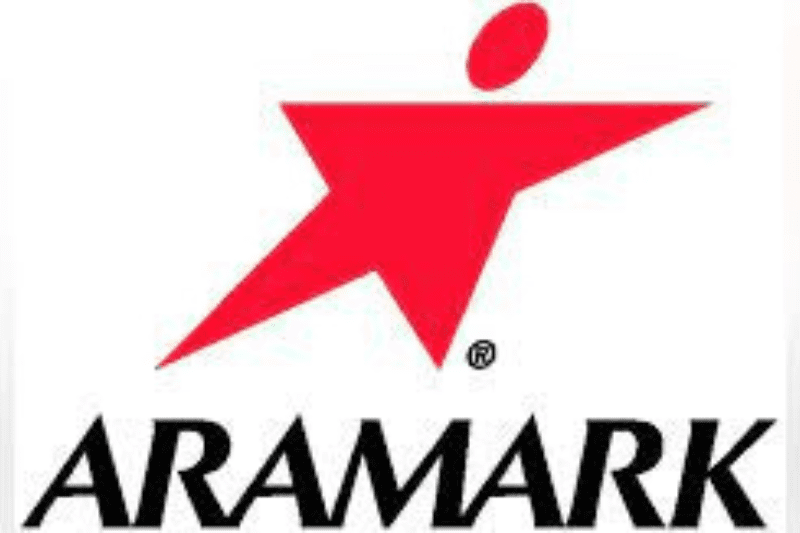 It is an American food service company. Aramark's headquarters are located in Philadelphia, Pennsylvania. It offers various services, including food and beverage management, catering, facility management, cleaning, janitorial, uniform and apparel, and refreshment services. Aramark is also known for its catering services, providing event catering for corporate functions, conferences, weddings, and other special occasions. The company delivers high-quality cuisine, innovative menus, and personalized experiences to meet clients' needs.
Sodexo is a multinational food service company. It was founded in 1966 by Pierre Bellon in Marseille, France. It provides various services such as food management service, facility management, and employee benefits. Sodexo operates in more than 60 countries. Its services include:
Preparing and serving meals.
Managing on-site restaurants and cafes.
Providing vending machines.
Catering for events and special occasions.
Hence, Sodexo has a strong focus on sustainability and corporate social responsibility. The company aims to reduce its environmental impact, promote diversity and inclusion, and support local communities through various initiatives.
Want to + add your website in this list?
Contact us on blogkinguk@gmail.com
Sysco Corporation is an American multinational food service company. It is globally the largest food service distributor. Sysco's headquarters are located in Houston, Texas. It offers a wide range of food and non-food products, including fresh produce, meats, seafood, dairy products, bakery items, beverages, cleaning supplies, kitchen equipment, and more. The company aims to be a trusted partner for its customers, helping them enhance their menus, improve operational efficiency, and deliver high-quality dining experiences. The company also focuses on waste reduction, energy efficiency, sustainable sourcing, and responsible packaging practices.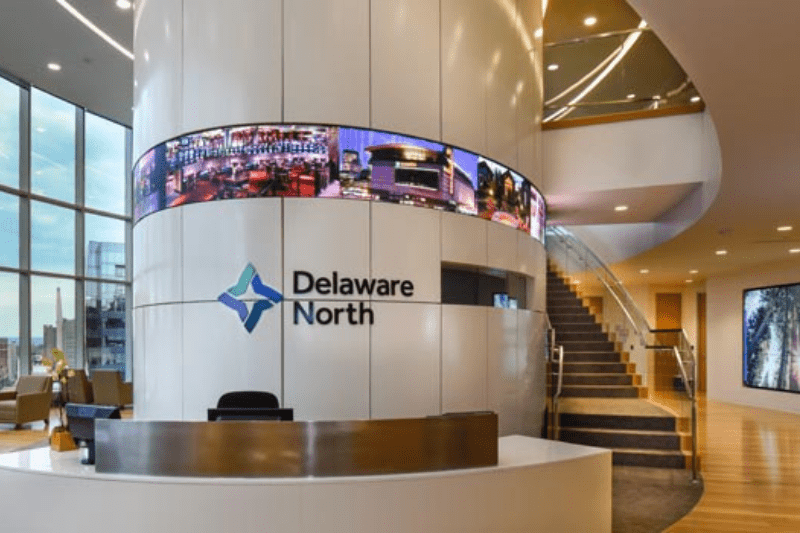 Delaware North is one of the top 10 catering and restaurant companies in the US. It was founded in 1915 by Marvin Jacobs and is privately held and family-owned. The company provides Food and beverage services, retail operations and management of sporting facilities for major sporting events and stadiums. They also have partnerships with several professional sports teams and venues around the world, including Major League Baseball (MLB), National Hockey League (NHL), and National Football League (NFL) teams. Hence, the company has implemented initiatives to reduce waste, conserve energy, and promote responsible practices.
Gate Gourmet is also a catering company. It supplies airlines with meals, snacks, and other food and beverage items for their in-flight service. Gate Gourmet supplies airlines with meals, snacks, and other food and beverage items for their in-flight service. They work closely with airlines to create customized menus catering to passengers' dietary and cultural preferences. Hence, Gate Gourmet also offers services such as hospitality and event catering and provision and logistics solutions for various institutions and organizations.
Wolfgang Puck Catering is a renowned catering company founded by the celebrity chef Wolfgang Puck. It offers various event catering services, including weddings, corporate gatherings, galas, and private parties. Their menus often feature a fusion of international flavours, combining traditional techniques with contemporary twists. The company can accommodate a range of dietary preferences and restrictions, ensuring that all guests can enjoy the food. Hence, this company has a reputation for exceptional service and culinary excellence, making them a sought-after choice for intimate gatherings and large-scale events.
Want to + add your website in this list?
Contact us on blogkinguk@gmail.com
This catering company was founded in 1978. Levy Restaurant has become a prominent player in the food service industry, operating in the United States and internationally. Levy Restaurants partners with various venues and organizations to provide event attendees with various dining experiences. They offer diverse culinary options, including casual dining, premium dining, and concessions, tailored to each venue or event's specific needs and preferences. Hence, Levy Restaurants also operates standalone restaurants and cafes in select locations. They aim to provide memorable dining experiences that go beyond traditional event concessions.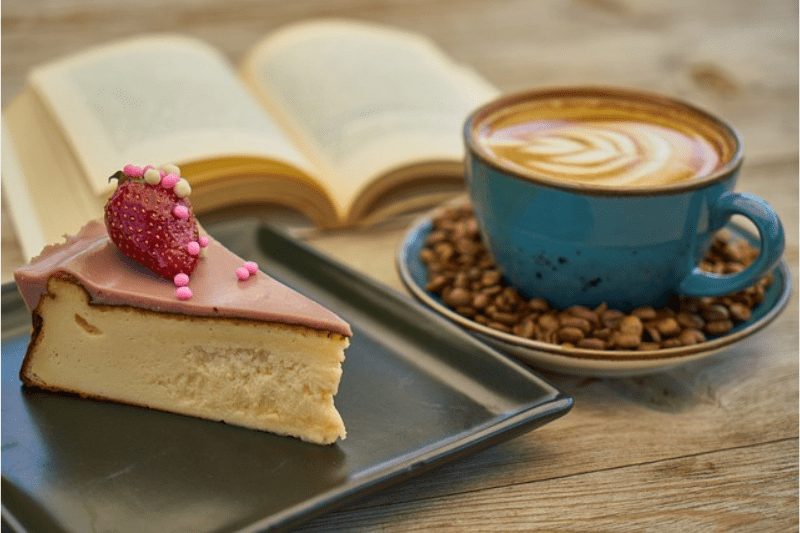 The Cheesecake Factory is one of the top 10 catering and restaurant companies in the US. It features a variety of dishes ranging from appetizers and salads to pasta, seafood, burgers, and, of course, a wide selection of cheesecakes. This restaurant offers a casual dining experience in a distinctive and upscale atmosphere. It has also gained a reputation for its large portions and diverse menu options, catering to various dietary preferences. The Cheesecake Factory provides a unique dining experience with a fusion of flavours from Thailand, Vietnam, Malaysia, Singapore, and Indonesia.
This restaurant was opened by Danny Meyer in 1985. It is known for its innovative American cuisine and warm, welcoming atmosphere. Union Square Hospitality Group provides catering services, operates a hospitality consulting division, and has a dedicated employee training and development program known as the "Hospitality Included" initiative. USHG also operates additional restaurants, including Marta, Maialino, Untitled, and Daily Provisions, each with a unique concept and culinary focus.
Want to + add your website in this list?
Contact us on blogkinguk@gmail.com
Conclusion
The United States boasts a vibrant and competitive culinary scene, with numerous exceptional catering and restaurant companies making their mark. These top 10 catering and restaurant companies in the US showcase the diversity and innovation in the culinary industry. From renowned restaurant groups to large-scale catering operations, they have set the bar high for exceptional food, service, and overall guest experience. Hence, together they contribute to the rich culinary landscape and elevate the dining experience throughout the United States.