A wedding is a ceremonial event that unites two new people and two new families. At a wedding, various rituals, customs and cultures are to be followed. A wedding is a joyous occasion where a couple publically declares their commitment to each other. Different wedding planners in London organize such events. They cater to every responsibility. These wedding planners have vast knowledge about what is trending and what will look good. They excel in meticulous planning and organization, ensuring that every aspect of the wedding, from seating to floral arrangements, is carefully considered and executed flawlessly.
Weddings can sometimes encounter unexpected challenges, and wedding planners adapt to handling them swiftly and discreetly. Whether it's a last-minute vendor issue, a weather contingency plan, or any unforeseen circumstances, wedding planners are experienced problem-solvers who find solutions to keep the wedding day running smoothly. They possess certain qualities and skills that contribute to their success in creating memorable and seamless weddings. They are deeply personal and can be tailored to reflect the couple's cultural backgrounds, religious beliefs, and preferences. Let us explore some of the wedding planners in London.
London
1. The Wedding Planners
It is a professional event planning company that specializes in arranging weddings. From initial consultations to day-of coordination, The Wedding Planners offers comprehensive assistance to ensure a seamless and memorable wedding experience. They help select and manage various vendors required for the wedding, such as caterers, photographers, florists, decorators, musicians, and DJs. Therefore, they will ensure that the couple and their guests can relax and enjoy the celebration without worrying about the behind-the-scenes activities.
2. Absolute Perfection Wedding Consultancy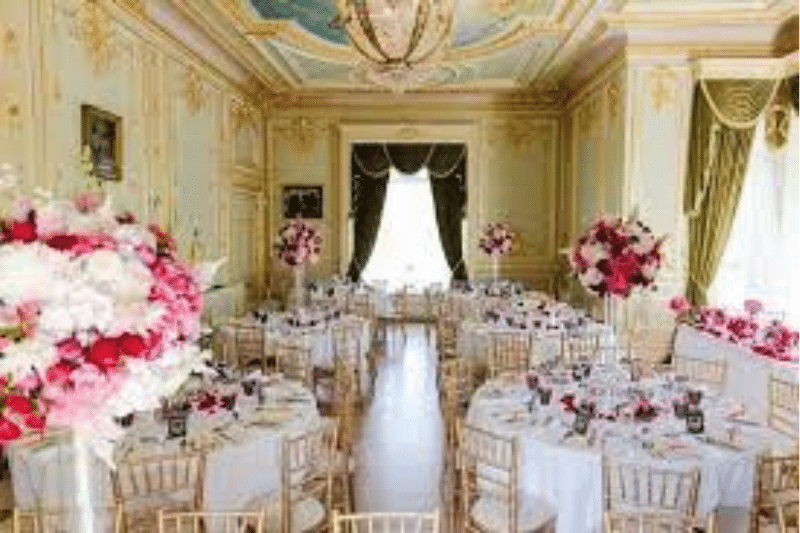 It is a renowned wedding planning company that creates extraordinary and flawless weddings. From initial consultations to the execution of the event, Absolute Perfection provides comprehensive services tailored to meet each couple's unique needs and desires. Absolute Perfection works closely with couples to create a cohesive and personalized wedding design. They assist with selecting colours, themes, decorations, and other visual elements to reflect the couple's personality and style. Therefore, they oversee the set-up, manage vendors, and handle any unexpected issues, immersing the couple in the joy of their special day.
3. Quintessentially Weddings
Quintessentially Weddings is a prestigious and luxury wedding planning company specializing in creating exquisite and unforgettable weddings. It offers various services to ensure that every aspect of a couple's wedding day is nothing short of Perfection. The designers and stylists collaborate with the couple to create a cohesive and visually stunning wedding concept. From elegant and classic to contemporary and avant-garde, Quintessentially Weddings provides expert guidance on décor, colour palettes, floral arrangements, lighting, and other design elements to reflect the couple's unique style and vision. Quintessentially Weddings specializes in creating bespoke and extravagant weddings, catering to clients who seek a highly personalized and exclusive experience.
4. Bruce Russell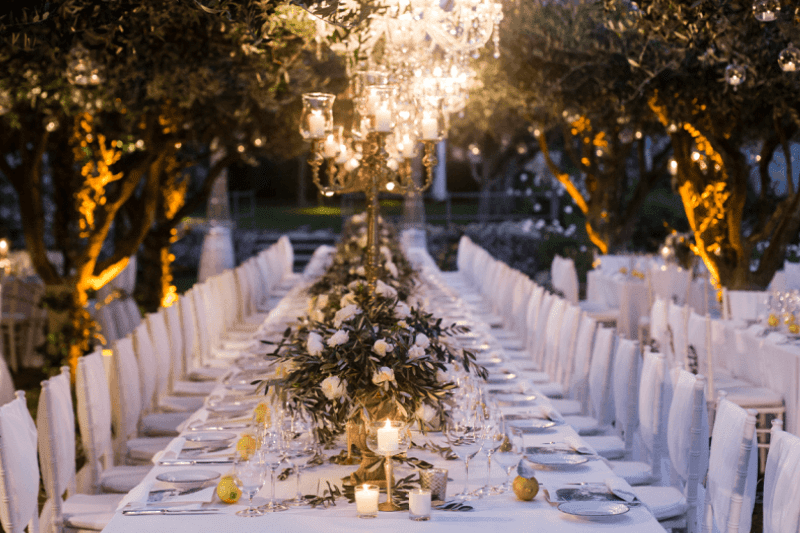 It is a highly regarded and renowned luxury wedding planner based in the United Kingdom. Bruce Russell offers various services to ensure a seamless and unforgettable wedding experience. It works with a handpicked team of top-tier vendors and suppliers in the wedding industry. From renowned caterers and world-class photographers to talented floral designers and entertainment professionals, he carefully selects and manages each vendor to ensure the highest quality and service. Bruce Russell is known for his attention to detail, creativity, and ability to bring the client's vision to life. Bruce is renowned for delivering exceptional events, from intimate gatherings to grand affairs.
5. Snapdragon
Snapdragon is a well-known event planning and design company specializing in creating unique and imaginative experiences for various occasions. They provide comprehensive event planning services for corporate events, private parties, weddings, or any other special occasion. They work closely with clients to understand their objectives, budget, and vision and then handle all aspects of planning, including venue selection, vendor management, budgeting, and logistics. Hence, it is one of the best wedding planners in London. They collaborate with experienced professionals to ensure that the event's technical requirements are met seamlessly, creating a visually stunning and engaging experience for attendees.
6. Planned for Perfection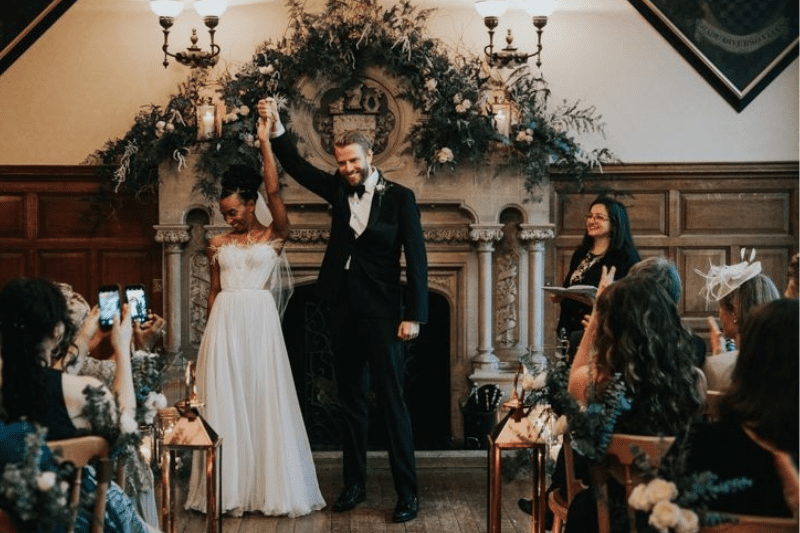 Planned for Perfection is an award-winning wedding planning and design company based in London and operating throughout the UK. It has the expertise to handle all types of weddings. The team at Planned for Perfection understands that each couple has a unique vision for their wedding day. They work closely with their clients to bring that vision to life, ensuring every detail is executed precisely and carefully. Therefore they specialize in creating stylish and flawless weddings. If you're seeking a wedding planner in London who can bring your vision to life with style and precision, Planned for Perfection is a reputable choice.
London wedding planners have extensive knowledge of these venues, including their availability, capacities, layouts, and unique features. They can help couples find the perfect platform that aligns with their vision and guest count. They stay updated with the latest trends in wedding decor, themes, and colour palettes to provide fresh and innovative ideas. Wedding planners in London bring their unique approach and expertise to the table, but these practices and insights can help you understand the behind-the-scenes work that goes into creating beautiful weddings in the city. With their passion and dedication, these professionals bring together many suppliers and design elements, seamlessly weaving them into a breathtaking tapestry.
Conclusion
Wedding planners in London reveal their immense expertise, creativity, and dedication to crafting unforgettable celebrations. We gain a deeper appreciation for the behind-the-scenes work of wedding planners in London, who play a crucial role in transforming couples' dreams into reality. Their unwavering commitment to creating magical moments ensures that each wedding is a unique and cherished experience for all involved. London continues to be a vibrant and sought-after destination for weddings; these professionals will undoubtedly play an integral role in uncovering the magic and creating extraordinary celebrations for future generations. London's wedding planners have mastered the art of transforming dreams into reality.
To access more informative content then, Click here.