China has joined a small group of other countries in banning flavored vapes to reduce the prevalence of nicotine addiction among young people. As part of the government's effort to "standardise" the manufacturing, sales, and usage of the innovative tobacco product, China banned all fruits flavored cigarette additives on October 1; e-cigarette businesses in the country will only be allowed to sell vapes flavored like tobacco of their product offerings.
E-cigarette manufacturers in China experienced a brief boom period before government officials started cracking down on the lucrative industry three years ago. The first step was to stop the sale of vape products over the internet. Then, in May of this year, a comprehensive set of laws went into effect, bringing e-cigarettes essentially under the authority of China's tobacco authority.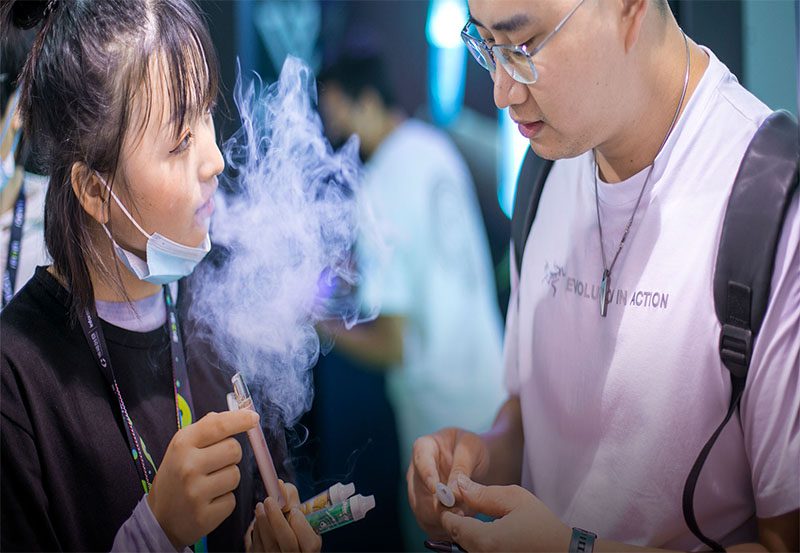 The prohibition had been overdue for a long time, and investors anticipated it. After making its debut on the New York Stock Exchange in January 2021, Relx's stock value has dropped by more than 95 percent. In 2020, the company controlled 70 percent of the pod vape market in China. The value of Smoore, a well-known manufacturer of vaping devices based in Shenzhen, the hometown of Relx, has decreased by ninety percent since reaching an all-time high in January 2021.
A ban on flavored e-cigarette liquids would be disastrous for the e-cigarette industry. A survey conducted by Landing, a Chinese media organization focusing on vaping, found that tobacco-flavored goods accounted for a negligible portion of sales of electronic cigarettes.
In addition, the laws impose a tobacco tax on the sale of electronic cigarettes and impose stringent new criteria on the construction of vapes, including requirements about the battery, ceramic coil, nicotine concentration, and odor. It may be costly to meet these requirements, so the shady and unsanitary vape shops that previously dominated the market will find it increasingly difficult to stay in business.
Vaping companies in China that are well-funded, such as Relx and Myst, have been trying to diversify their revenue streams by expanding their businesses overseas for a long time. In 2020, Relx began the time-consuming and financially burdensome process of obtaining FDA clearance in the United States. Since May of the previous year, Myst, which was initially developed by a scientist who had previously worked for Juul, has spread its operations to the countries of Malaysia, Russia, Canada, and the United Kingdom.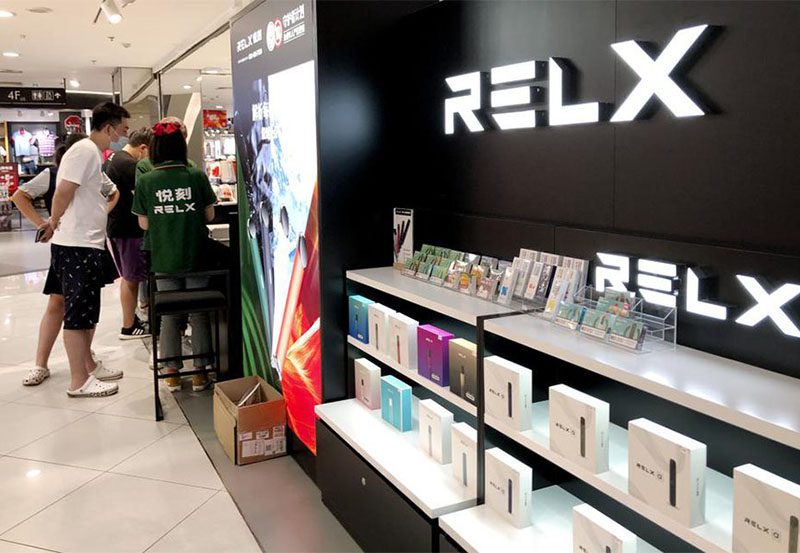 The same concern regarding the potential risks to children's health is the motivation behind the ban on flavored e-cigarette products in China. In a notice that was issued in 2019, the country's tobacco control authority stated:
"The industry of electronic cigarettes in China is currently in a state of chaos. The quality of the products varies greatly, and many contain safety hazards, such as dangerous ingredients, leaking e-juice, and defective batteries. Some companies, in particular, are irresponsibly adding addictives to e-cigarettes to modify the flavor and color of the product to make it more appealing; however, this is causing substantial harm to adolescent users' mental and physical health.
In 2019, the United States government was working on a plan to outlaw the sale of flavored electronic cigarettes. Legislators from the European Union proposed prohibiting flavored, heated tobacco products in June. As governments worldwide continue to crack down on the vaping industry, it is almost certain that demand will decrease for electronic cigarette products manufactured in China, the world's largest producer of vaping devices.