Honda Introduces Its First Electric SUV: The Prologue The all-new Honda Prologue all-electric crossover SUV was introduced only the week before. Following the announcement, speculation began to circulate that the launch may occur earlier than initially anticipated. Nevertheless, according to the most current Honda update, the crossover SUV won't be available until 2024.
General Motors (GM) and Honda have combined their resources to build the Prologue. Honda can acquire Ultium batteries and a GM powertrain through this partnership for its electric vehicle (EV).
Both rear-wheel drive (RWD) and all-wheel drive (AWD) powertrains will be offered for purchase for the sport utility vehicle (SUV). Additionally, the most recent Advanced Driver Assistance Systems (ADAS) from Honda and other cutting-edge technology will be offered.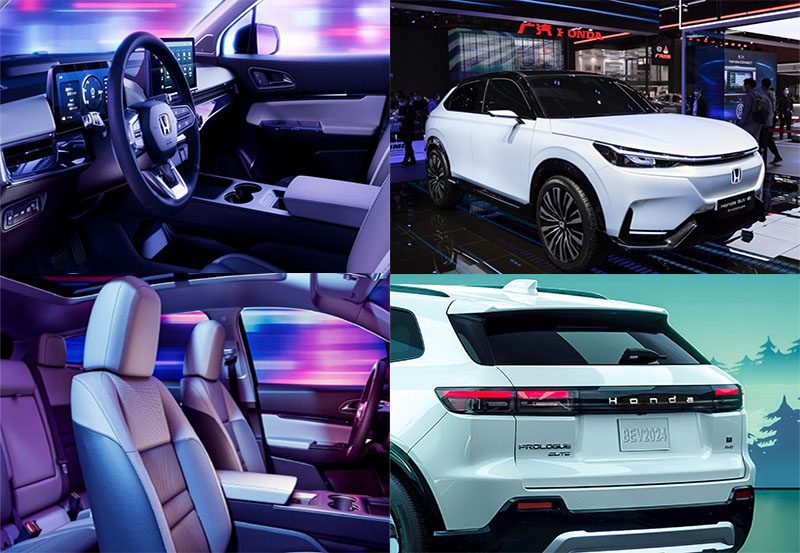 Reports indicate that the Prologue is classified as a midsize SUV since its dimensions put it in the same category as the Honda CR-V and the Honda Pilot. In addition, critics believe that it will have the same performance statistics as the Chevy Blazer EV, even though Honda has not yet revealed official specifications for the vehicle.
The Chevrolet Blazer Electric Vehicle (EV) is said to have between 300 and 550 horsepower (hp), 650 Newton metres (Nm) of torque, and a range of between 400 and 515 kilometres, according to multiple reports.
The look of Prologue, much like its contemporarily related brothers, is understated but appealing. It boasts a long wheelbase, small overhangs, and enormous wheels, all of which contribute to its minimalist appearance.
There are already two electric vehicles (EVs) in Honda's lineup: the Honda e hatchback and the Honda e NS1 SUV (the latter of which is exclusively sold in China). Adding a midsize crossover SUV to Honda's increasing lineup of electric vehicles will increase the portfolio's value. The Honda Prologue might, however, attract a price tag proportionate to its size if one considers the conceivable features and performance of the vehicle.