Want the best pizza? Stop searching! The definitive guide to the top 10 pizza restaurants in the UK, where every slice is a gourmet delight. We've searched the UK for the best pizzerias from London to Edinburgh. Pizzaiolos use premium ingredients and time-honoured methods to create delicious flavours. These restaurants provide classic Margheritas with creative toppings. Each restaurant has a distinct atmosphere that improves your meal. We'll show you the UK's pizza paradise's hidden gems and famous favourites. Discover your new favourite pizza spot and experience a gourmet trip!
Pizza Union Spitalfields is an Italian pizza bar in London that serves thin and crispy Roman-style pizzas 12 inches in diameter. It is open every day from 11:00 to 23:00 and is located at 25 Sandy's Row in the E1 7HW postcode. On their menu, you may choose from a variety of pizzas that range in price from £4.95 to £7.95. According to the rankings on TripAdvisor, it is now in first place for Quick Bites in London, which has 1,853 alternatives.
Pizza Pilgrims is a pizzeria that serves traditional Neapolitan pizza made with slow fermentation. They have pizzerias, cater events throughout the UK, and deliver pizzas straight to your door. The best pizza starts with the dough, and they make it from scratch every day with premium ingredients imported from Italy. Pizza Pilgrims is a chain with various locations in London and Oxford where customers may order takeout, delivery, or dine-in.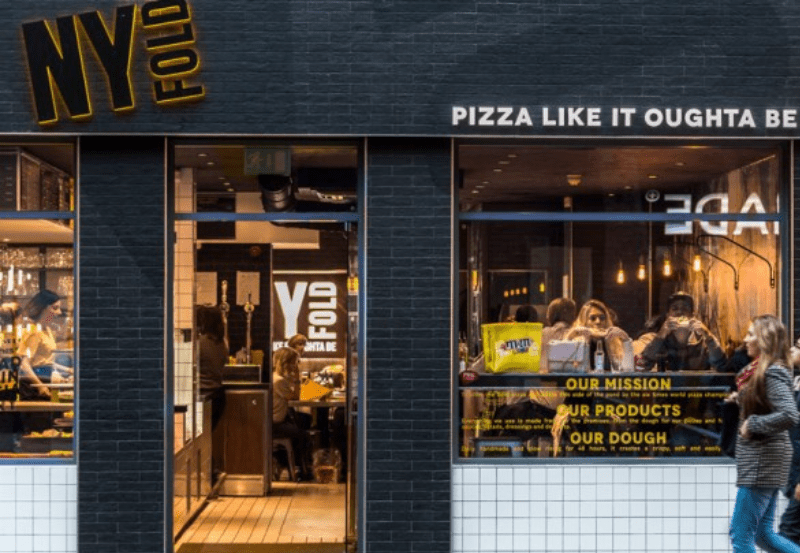 Michael and Annabel Wheeler are the proud proprietors of NY Fold, a pizzeria with a New York City vibe. This pair, who have New York roots, opened up their pizza. Their desire to satisfy their nostalgia for New York's signature pizza led them to develop NY Fold. They hoped to give other pizza fans in London an experience they hadn't had before by sharing their enthusiasm for the food they love.
Want to + add your website in this list?
Contact us on blogkinguk@gmail.com
Da Mario Wood Fired Pizza is a family-friendly restaurant at 12 Queen's Road, Bournemouth, BH2 6QH. Wood-burning pizza ovens are used to prepare traditional Neapolitan pizza. The restaurant only accepts cash and permits customers to bring their intoxicating beverages. The staff at Da Mario Wood Fired Pizza is highly regarded for their competence and attentiveness, and the restaurant's ambiance makes for an enjoyable dining experience. The restaurant's receipt of the prestigious 2023 Good Food Award for Takeaways and the Blue Ribbon distinction is notable.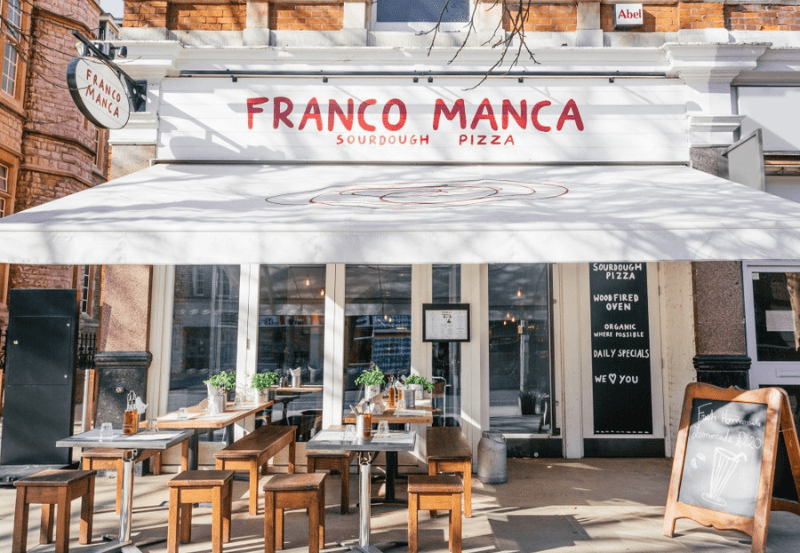 Popular pizza chain Franco Manca is renowned for its focaccia pizzas. It began in Brixton, south London, in 2008 and was purchased by Fulham Shore in 2015. Franco Manca provides pizza lovers access to many United Kingdom and Greece locations. Fresh dough prepared on-site daily, combined with specially selected seasonal ingredients, is one of their most notable features. In addition, their menu includes daily specials that vary frequently. Franco Manca offers vegan and gluten-free options to accommodate dietary preferences, ensuring that consumers have a variety of options to choose from.
Made of Dough is a pizzeria in the Pop Brixton shopping center at Unit S29, 49 Brixton Station Road, Herne Hill, London, SW9 8PQ. They offer the option of meal delivery for the convenience of their customers and are particularly known for their pizza cooked in wood-burning ovens. The employees at Made of Dough are renowned for their high level of professionalism and warm and friendly demeanour. Because of the exceptional quality of its pizza, the restaurant has won several honours for its efforts.
Ply is a multi-purpose venue with a bar, a restaurant, and a creative space. It is located at 26 Lever Street in Manchester, M1 1DW. They have made a name for themselves as a specialist in preparing Neapolitan sourdough pizza baked in an oven fueled by wood. Ply is a pizzeria that also sells a variety of alcoholic beverages, including craft beers, premium wines, and spirits, in addition to their mouthwatering pizzas. The venue is well-known for having a dynamic and bustling environment, and it is positioned at an ideal location in the middle of Manchester's Northern Quarter.
Want to + add your website in this list?
Contact us on blogkinguk@gmail.com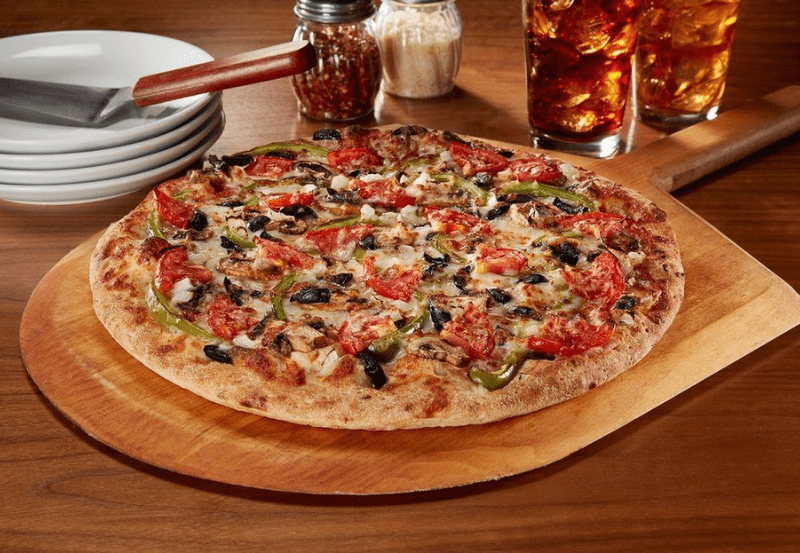 At 21-23 Hatherley Mews, London E17 4QP, you'll find the restaurant known as Sodo Pizza, which serves sourdough pizza. They are well renowned for their ability to make pizzas with sourdough, and in addition to that, they provide a selection of natural wines and local craft breweries. In addition, the Sodo Pizza outlet in Walthamstow offers a selection of weekend brunch foods.
Stonerock Pizza, located at 9 Upper Church Street, Chepstow NP16 5EX, is a well-regarded artisan pizza. This restaurant, which has won numerous awards, has its cooking garden and a lovely covered terrace decorated in a Mediterranean style. They blend the freshest local ingredients with the highest quality imported Italian components when possible. Stonerock Pizza is constantly lauded for its high quality, and the UK Pizza and Pasta Association even honoured them with their highest honour, the Gold Award. The Welsh Restaurant Awards named it the country's best pizzeria as well.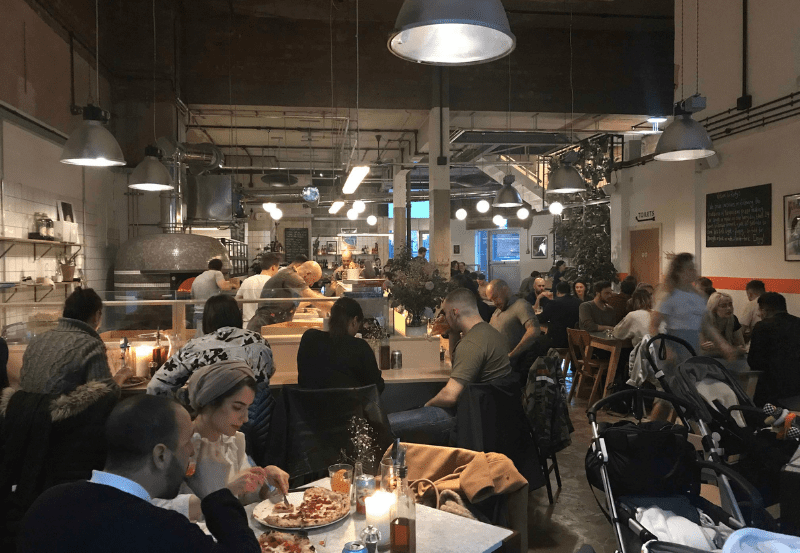 A Neapolitan Pizza joint, Rudy's Pizza has two locations in Manchester: 9 Cotton Street, Manchester M4 5BF, and another at 29-31 Peter Street, City Centre, Manchester M2 5QJ. They take great satisfaction in creating their dough from scratch daily and letting it double ferment for 24 hours before selling it. Finally, the pizzas are cooked for a mere 60 seconds; at this point, they have a fluffy, airy, and sloppy consistency. Because of this, you can fold them up and eat them with a spoon, or you can use a knife and fork.
Want to + add your website in this list?
Contact us on blogkinguk@gmail.com
Conclusion
Discover the top 10 pizza restaurants in the UK. These restaurants reinvent pizza with authentic Italian flavours and fancy toppings. Enjoy tasty toppings, precisely charred crusts, and a relaxing atmosphere. These pizzerias provide Margherita and other creative pizzas. Savour the culinary artistry and attention to detail that made these places famous. Take advantage of this chance to quench your pizza cravings and go on a culinary adventure. Visit the UK's best pizza restaurant today!