Small businesses play a crucial role in the economic landscape of the United States. They contribute to job creation, innovation, and overall economic growth. From tech startups to local boutiques, these small enterprises demonstrate the power of entrepreneurial spirit and ingenuity. The top 10 small businesses in the US highlight their unique contributions to their respective industries and the broader business community. They set new standards for excellence through innovative approaches, exceptional products, and customer-centric philosophies. Let us explore some of the small businesses in the US.
Warby Parker is a prominent American eyewear company. It was founded in 2010 by Neil Blumenthal, Andrew Hunt, David Gilboa, and Jeffrey Raider. Its mission is to offer affordable, stylish eyewear while giving back to the community through its "Buy a Pair, Give a Pair" program. Warby Parker is known for its wide range of fashionable prescription and sunglasses frames. Customers can choose up to five frames from their website, and Warby Parker will ship them for free to try on at home.
It is a well-known company that specializes in shapewear and undergarments. Spanx is recognized for its shapewear products, designed to smooth and shape the body. They offer a wide range of shapewear options, including bodysuits, panties, leggings, and hosiery, catering to different body types and target areas. It also gained popularity partly due to endorsements from celebrities who publicly praised the brand. It has gained a loyal following for its ability to provide women with undergarments that offer support, comfort, and a smoother silhouette. Hence, Spanx products are sold through various channels, including retail stores, department stores, specialty boutiques, and online platforms.
Patagonia is also one of the small businesses in the US. The company is known for its high-quality products, commitment to environmental sustainability, and strong advocacy for responsible business practices. It offers various clothing and gear for outdoor activities such as hiking, climbing, skiing, and camping. Their products include jackets, fleeces, shirts, pants, hats, backpacks, and other outdoor accessories. They actively work to reduce their carbon footprint, use recycled and organic materials in their products, and support fair trade practices. Hence its commitment to producing high-quality outdoor gear, promoting environmental sustainability, and engaging in corporate activism has made it a highly regarded brand among outdoor enthusiasts and those seeking responsible and purpose-driven businesses.
Want to + add your website in this list?
Contact us on blogkinguk@gmail.com
It is an online marketplace and hospitality service platform that enables individuals to rent out their homes, apartments, or other accommodations to travelers. Airbnb connects hosts who have available spaces to rent with guests seeking accommodations. The platform lets individuals list their properties, whether a spare room, an entire home, or unique accommodations like treehouses or boats. It offers a variety of accommodation options to suit different preferences and budgets. Guests can find everything from cozy apartments, houses, and villas to unique and unconventional stays like castles, yurts, or igloos.
Sweetgreen is a fast-casual restaurant chain offering healthy and customizable salads, focusing on sustainability and locally sourced ingredients. It has gained popularity for its commitment to using fresh, locally sourced ingredients and promoting a sustainable food system. They prioritize high-quality produce and partner with local farmers to ensure the freshness and sustainability of their ingredients. Sweetgreen's menu offerings are designed to cater to health-conscious individuals seeking nutritious and balanced meals. They prioritize whole foods and nutrient-dense ingredients and offer options for different dietary preferences and restrictions.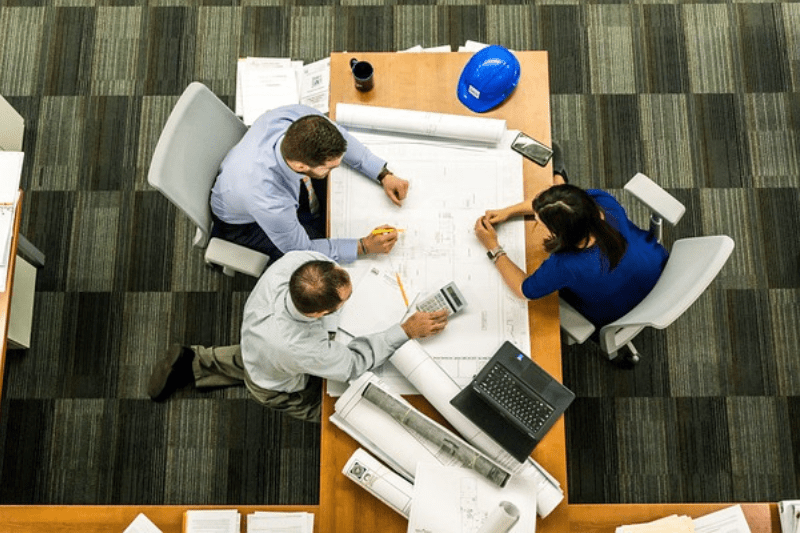 It is a consumer goods company specializing in producing and selling a wide range of eco-friendly, non-toxic, and socially responsible products for baby care, personal care, beauty, and home. The Honest Company offers diverse products prioritizing transparency, safety, and sustainability. Their product categories include diapers, wipes, baby care products, skincare, hair care, cosmetics, cleaning supplies, vitamins, and more. The company strongly emphasizes product safety and uses natural and non-toxic ingredients in its formulations. Hence, this company has gained recognition for its commitment to providing consumers safe, eco-friendly, and socially responsible products.
Peloton is a fitness technology and media company that offers a range of connected exercise equipment, digital fitness content, and a subscription-based workout experience. It is known for its line of indoor exercise bikes and treadmills. It also provides a standalone mobile app that offers access to its digital fitness content. This allows users to access workouts on their smartphones, tablets, and other devices, even without owning a Peloton bike or treadmill. Peloton offers personalized workout recommendations based on users' preferences, past workouts, and fitness levels.
Want to + add your website in this list?
Contact us on blogkinguk@gmail.com
Glossier is a beauty and skincare brand founded in 2014 by Emily Weiss. The company has gained popularity for its minimalist approach to beauty and its focus on enhancing natural beauty rather than masking it. Their products are designed to be easy to use, focusing on achieving a fresh and dewy look. They offer a range of skincare products, including cleansers, moisturizers, serums, masks, and lip balms, formulated to promote a healthy and radiant complexion. Hence, by combining clean formulations, simple and effective products, and a strong online presence, Glossier has established itself as a prominent player in the beauty industry.
Shake Shack is a popular fast-casual restaurant chain that serves high-quality burgers, hot dogs, fries, milkshakes, and other classic American fare. It places a strong emphasis on using high-quality ingredients. They source their beef from verified suppliers and blend freshly ground, 100% all-natural Angus beef in their burgers. Their menu also includes chicken sandwiches, vegetarian options, and a variety of toppings and sauces. Shake Shack allows customers to customize their burgers by choosing from a range of toppings, such as cheese, lettuce, tomato, pickles, onions, and various sauces. This customization feature ensures that customers can create their desired flavor profiles.
It is a footwear and apparel company that creates sustainable and comfortable products. The company was founded in 2014 by Tim Brown and Joey Zwillinger with a vision to combine innovative materials, minimalist design, and environmental responsibility. Allbirds is committed to using sustainable materials in their products. They are known for using merino wool, a natural and renewable fiber that is breathable, temperature-regulating, and odor-resistant. It offers a range of shoe collections for different purposes and lifestyles. Their lineup includes wool sneakers, running shoes, slip-ons, loungers, and weather-resistant options.
Want to + add your website in this list?
Contact us on blogkinguk@gmail.com
Conclusion
The top 10 small businesses in the US showcase the diverse range of industries and entrepreneurial spirit that drives the country's economy. These businesses have proven their excellence through innovation, customer-centric approaches, and a commitment to quality. So, these small businesses have demonstrated resilience, adaptability, and a drive for success. Their contributions to job creation, economic growth, and community engagement are vital to the fabric of the US business landscape. Hence, they serve as inspiration and reminders of the power of entrepreneurial spirit, creativity, and innovation in shaping the future of the business world.