The UK is a hub for innovation and technology, reflected in the top software development companies that call it home. Experts in innovative software solutions for thriving business growth and success. This blog discusses the top 10 software development companies in the UK. It includes Hyperlink InfoSystem, Endava, Globant, DataArt, Luxoft, BJSS, CI&T, Nashtech, Magneto IT Solutions, and SovTech. Explore their unique strengths and capabilities with us.
UK-based leader in mobile app development with top-ranked Google Play/App Store apps. They boast extensive experience designing apps for wearables, showcasing their versatility in technology. Their expert team pioneers blockchain, AI, VR, and AR innovations. Outlook India ranks them #1 among UK's top software companies in 2023. With a solid reputation and diverse expertise, Hyperlink InfoSystem thrives in the industry.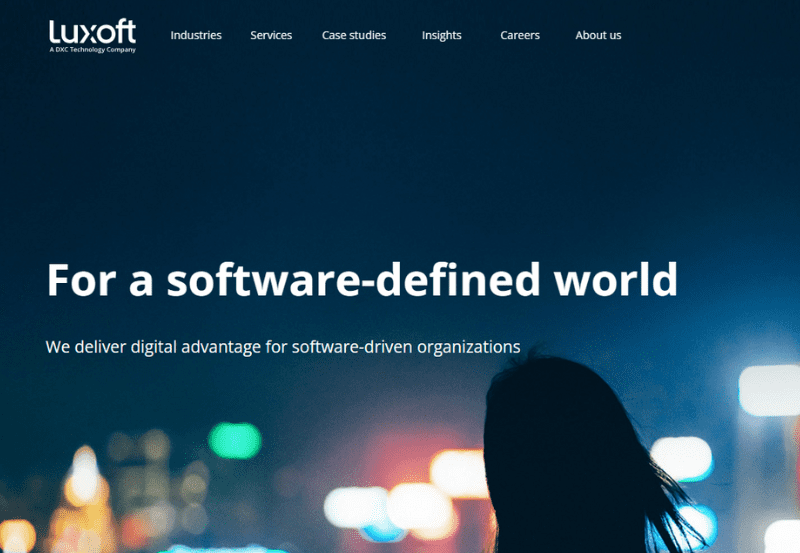 Luxoft is a global technology company specialising in providing digital advantage to software-driven organizations. Comprehensive enterprise technology services, modernizing systems and enabling digital transformations. Luxoft empowers business leaders with analytics and engineering expertise for thriving markets. Reliable partner for modernizing businesses, offering scalable and outcome-based software solutions. Luxoft drives technology performance, innovation, and efficiency through partnerships and expertise. They also facilitate higher transparency, control, and business growth for their clients.
Award-winning IT consultancy with decades of experience delivering top-notch technology solutions. The collaborative approach blends engineering, tech, and user-focused design for successful enterprise projects. BJSS values strong customer relationships, openness, and honesty in all dealings. Dication and resilience make them a popular tech solution choice. BJSS aspires to be the most trusted partner, enabling transformation through technology. Returning talent and flexible project delivery foster their achievements. BJSS, with 2,500+ professionals in 26 locations, delivers award-winning solutions globally.
Want to + add your website in this list?
Contact us on blogkinguk@gmail.com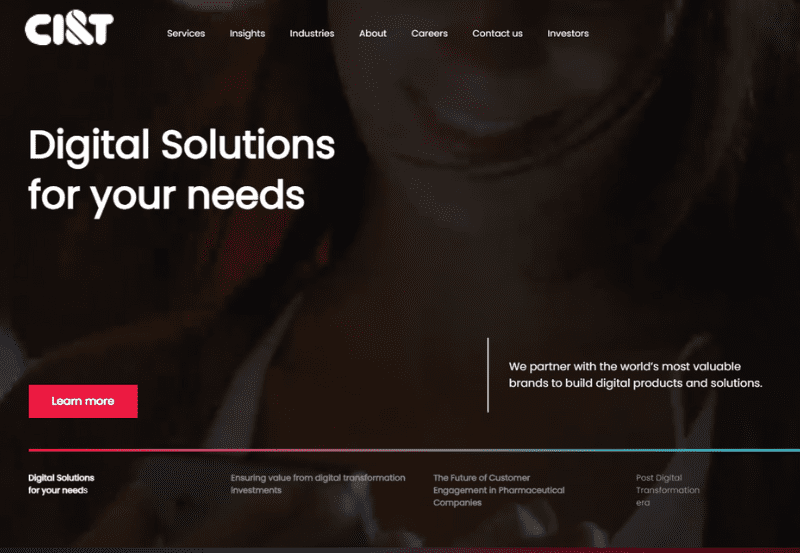 CI&T is a global digital specialist company working with valuable brands. They deliver transformative solutions for 150+ leading brands across industries. Operating in multiple countries, including the UK, Brazil, the US, Canada, Portugal, China, Colombia, Japan, and Australia. CI&T excels in automotive, hi-tech, finance, insurance, manufacturing, media, retail, life sciences, and healthcare. Working with CI&T helps clients achieve operational efficiency and accelerate time to market. Forrester Research has recognised them as a Leader in Modern Application Development Services.
Globant is a digitally native company helping organizations reinvent and reach their full potential. Founded in 2003 by Martin Migoya and others. Globant leads digital transformation globally with 27,000+ professionals in 25 countries. Renowned for revolutionizing industries, pioneering digital experiences, and transforming platforms globally. Globant leverages AI for business value through enhanced technology and innovation. Globant's excellence in AI and emerging technologies such as blockchain and the metaverse has been recognized by the IDC MarketScape report. Collaborates with Oracle, Salesforce, and SAP for streamlined operations and productivity.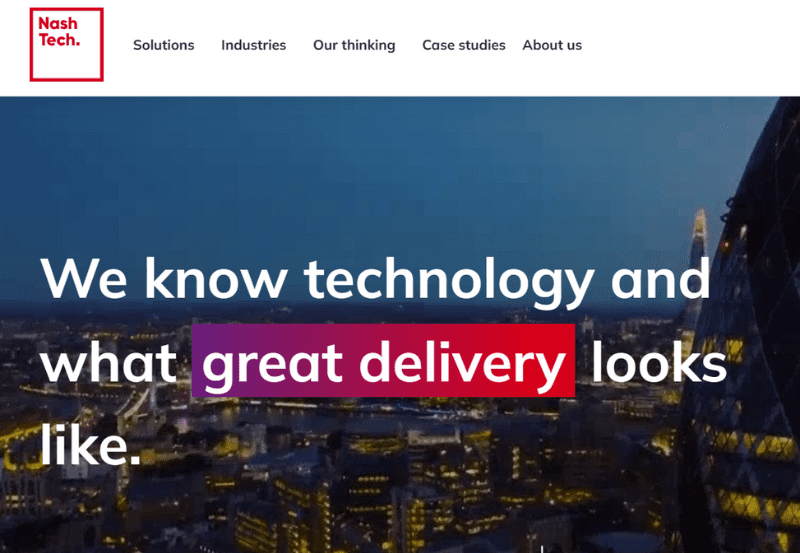 NashTech is a global technology consultancy providing software, cloud, and data solutions. Part of Nash Squared, it excels in talent solutions. They focus on intelligent solutions to address business challenges and create value. With over two decades of experience, NashTech understands global customer concerns. They prioritize software craftsmanship and strong client relationships. As a division of Harvey Nash Group based in the UK, they operate delivery centres in Vietnam with 2000+ professionals. NashTech aims to enable clients to innovate, reduce time-to-market, and gain a competitive advantage.
Endava is a publicly traded software development company founded in 2000 in London, UK. The company provides consulting for digital transformation, agile software development services, and automation solutions. Endava employs 11,742 worldwide, with locations in several countries, including Australia, Austria, and USA. Additionally, they have nearshore delivery centres in multiple regions, such as the European Union and Asia Pacific. This enables them to assist leading companies worldwide in embracing new business models and market opportunities.
Want to + add your website in this list?
Contact us on blogkinguk@gmail.com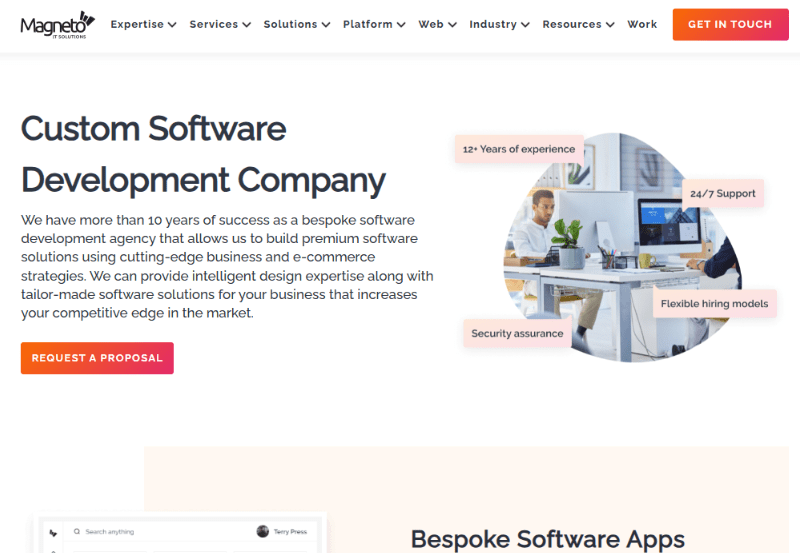 Magneto IT Solutions, based in London, specializes in premium custom software development. They use advanced business and e-commerce strategies. With over a decade of experience, they offer intelligent design expertise. Clients benefit from complete software ownership, innovation, flexibility, and technology independence. They serve diverse sectors, niche markets, and technologies. The company has a vibrant community of developers, designers, and specialists for bespoke application development needs.
DataArt is a global technology company that has been operating since 1997. DataArt excels in custom software solutions, supporting client growth for 25+ years. Global teams, expert engineers, and industry knowledge drive software excellence for enhanced client operations. Human values drive DataArt's approach, forming strong client relationships with curiosity and empathy. By embodying these qualities, DataArt builds long-lasting partnerships and provides high-value, top-quality solutions that clients can rely on. DataArt garners the trust of prestigious clients like Apple, Skyscanner, and Nasdaq. The company is equipped to serve clients of any size, making it a versatile and reliable technology partner.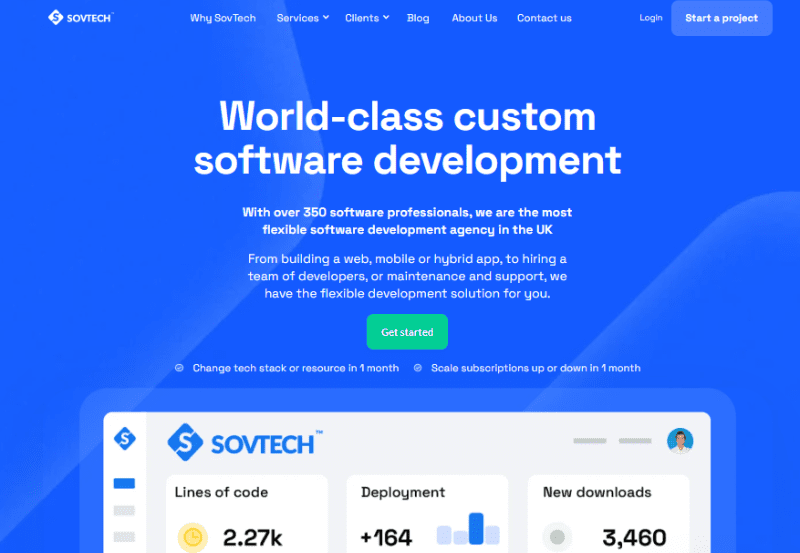 SovTech is a renowned custom software company based in London, UK. They have over 350 software professionals, making them the region's most flexible agency. Their services include web, mobile, and hybrid app development. Clients can hire dedicated teams and get maintenance and support. SovTech takes pride in its flexible development solutions. Clients can change tech stack or resource allocation within a month. They can easily scale subscriptions up or down in the same timeframe. Over 500 companies worldwide rely on SovTech for software development. It's a leading partner in London, creating tailored solutions for businesses.
Want to + add your website in this list?
Contact us on blogkinguk@gmail.com
Conclusion
The UK's software development landscape thrives with exceptional companies. They drive innovation and deliver outstanding solutions. The top 10 software development companies in the UK exemplify excellence. They combine cutting-edge technology with unequalled expertise. They meet diverse business needs effectively. These companies have proved successful. They provide to startups seeking modified applications. They also serve enterprises pursuing digital transformation. Take the chance to elevate your business to new heights with the finest software developers in the UK. Contact them now and embrace the future of technology-driven success!