Are you looking for the best T-Shirt designing companies in the UK? Look no further! In this blog post, we will introduce you to the top 10 T-Shirt designing companies in the UK. Custom T-shirts and print-on-demand services offer diverse options. Companies cover individual designs and brand promotions with customization services. So, let's dive in and discover the top 10 T-Shirt designing companies in the UK!
ASOS offers a diverse T-shirt collection in a UK-based online store. Specifically, they offer a captivating assortment of graphic tees tailored for women. ASOS has something for everyone, whether you prefer butterflies, flowers, bold slogans, or minimal logos. Their graphic T-shirt edit covers various styles and sizes to cater to all preferences. ASOS offers oversized graphic tees with nostalgia, while Daisy Street excels in charming cropped prints. Discover your perfect graphic tee at ASOS.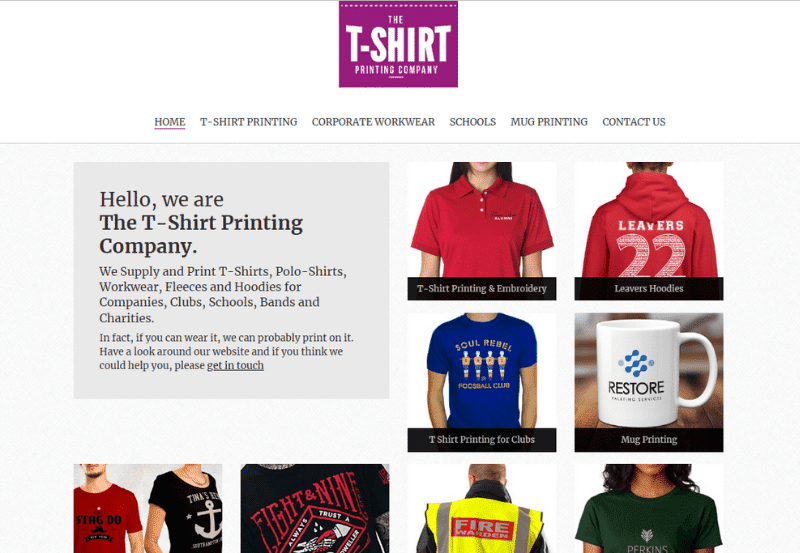 The T-Shirt Printing Company UK provides a wide range of personalized clothing options through their user-friendly customizer. Customers can easily upload photos and designs and add text with over 500+ fonts. With a diverse selection of over 200 products, including T-Shirts, Hoodies, Polo Shirts, and more. T-Shirt Printing Company UK covers full customization for unique gifts and styles.
UK-based creative platform for customizing clothing, accessories, and items. Customers have a wide selection of 250 products, all printed on demand. In their Marketplace, you can explore thousands of designs crafted by independent designers worldwide. Use Spreadshirt's Customize Tool with designs and fonts, or upload graphics/photos for unique products. Whether you seek personalized apparel or want to discover artistic creations, Spreadshirt has something for everyone.
Want to + add your website in this list?
Contact us on blogkinguk@gmail.com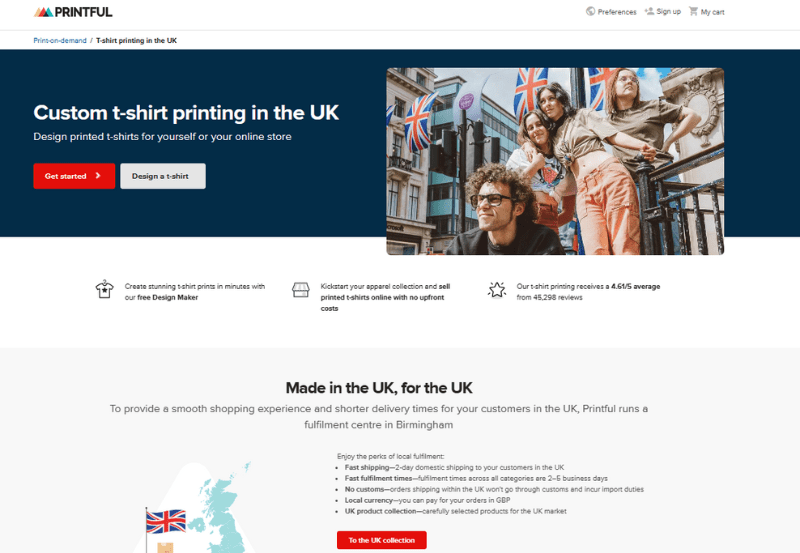 Printful is a UK-based T-Shirt designing company specializing in print-on-demand services. With a fulfilment centre in Birmingham, they ensure a seamless shopping experience and faster delivery for customers across the UK. Using their free Design Maker, you can easily create captivating t-shirt prints in minutes. Moreover, you can sell printed t-shirts online without any upfront costs. With an impressive 4.61/5 average rating from 45,153 reviews, their t-shirt printing service is highly regarded by satisfied customers. Embrace the convenience and quality of Printful to bring your t-shirt designs to life.
Threadless is an innovative online platform that empowers artists by showcasing their independent art to a vast global audience. Chicago's Threadless became a remote marketplace with Artist Shops offering apparel, accessories, and home decor. The threadless collection features incredible t-shirts designed by talented artists worldwide. Discover the creativity and uniqueness of Threadless, which supports artists and connects fans through their artistic creations.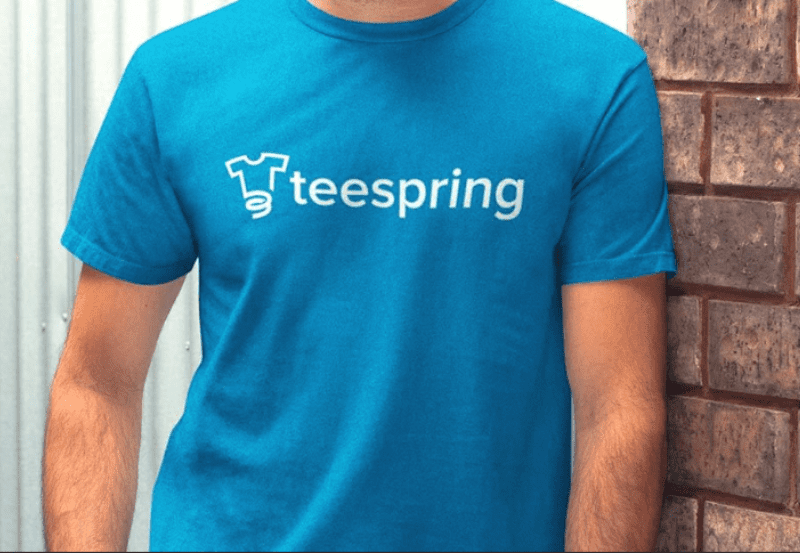 Teespring rebranded as Spring, empowering creators to sell captivating products. The platform allows creators to design and sell custom apparel, accessories, and home decor products without upfront costs, hassle, or risk. With Spring, creators can focus on their artistic vision and connect with their audience. At the same time, the platform takes care of the entire process, making it easier than ever to turn creativity into revenue. Embrace the simplicity and potential of Spring to bring your ideas to life and engage your fanbase.
Zazzle is an on-demand marketplace that provides various customizable products, from t-shirts to skateboards to party supplies. Their platform offers free customization specifically for t-shirts, allowing you to design your unique apparel using their user-friendly t-shirt Design Maker. Whether you upload your visuals or create new designs from scratch, Zazzle handles the entire process seamlessly. Once you place your order, they take care of printing, packing, and shipping, ensuring your custom t-shirt is delivered to your doorstep. Experience the joy of personalized fashion with Zazzle's hassle-free services.
Want to + add your website in this list?
Contact us on blogkinguk@gmail.com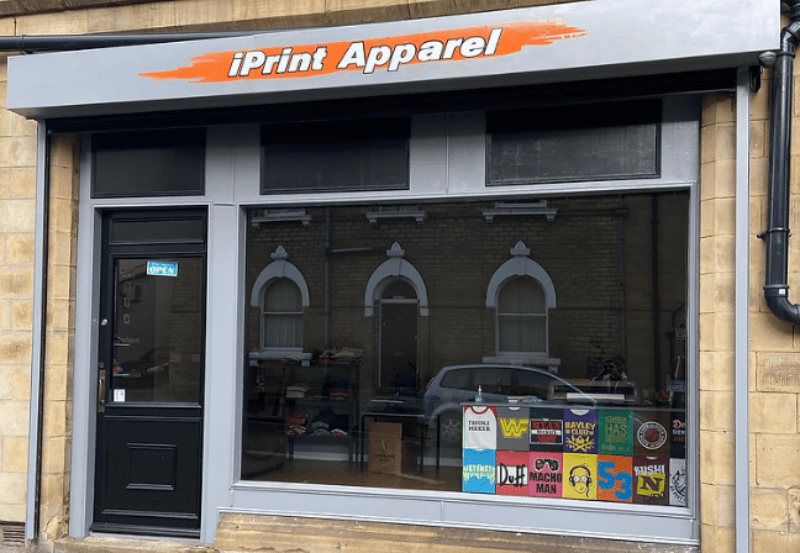 iPrint Apparel is a reputable Huddersfield town centre company specializing in apparel printing and embroidery services. With a foundation established in 2012, they provide top-notch printing and embroidery on various garments and accessories. Whether t-shirts, hoodies, hats, bags, or other items, iPrint Apparel ensures high-quality customization to meet its customers' needs.  Expertise and dedication bring personalized apparel and accessories, expressing style and brand.
Redbubble is a Prominent marketplace for artists to sell unique designs, including T-shirts. Customers can explore an extensive collection of original designs available in sizes XS to 5XL, with varying style availability. When customizing a T-shirt, you can select from various UK-inspired shirt styles:
V-neck or crew neckline
Short, baseball, or long sleeve
Slim or relaxed fit
Light, mid, or heavy fabric weight
Enjoy the diversity and creativity of Redbubble's offerings to find your perfect T-shirt style.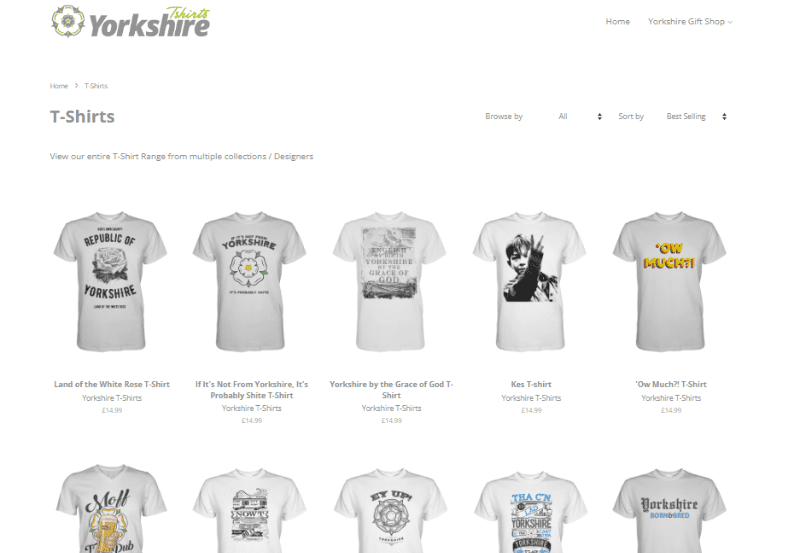 Yorkshire T-Shirts is a Yorkshire-based company that offers a delightful range of Yorkshire-themed merchandise, including T-shirts. All their designs are crafted locally in Yorkshire, reflecting the essence of God's Own County. Their T-shirts capture the region's spirit, from inspiring vistas to Yorkshire sayings and humour. Similarly, I'm From Yorkshire is another Yorkshire-based company in Wakefield that offers an array of original T-shirt designs for both Lads and Lasses. Like their counterpart, they focus on creating T-shirts that embody the scenic beauty, local sayings, and humorous aspects of Yorkshire. Both companies celebrate and showcase the unique charm of this beloved county.
Want to + add your website in this list?
Contact us on blogkinguk@gmail.com
Conclusion
The UK is home to some of the best T-Shirt designing companies in the world. With so many options, there's never been a better time to create your custom T-shirt. So why wait? Take action now and explore the top 10 T-Shirt designing companies in the UK. Choose the best fit for your needs and create your perfect T-shirt today! Don't forget to share your creations with us and let us know which company you choose. We can't wait to see your ideas!