Are you looking for the top video marketing companies in the UK to enhance your brand's online presence? Look no further! We've compiled a list of the top 10 video marketing companies in the UK, each briefly outlined with their strengths, expertise, and customer reviews. Our coverage includes everything from creative agencies to production houses. Keep reading if you're curious about which company could fit your business perfectly. We'll explore their portfolios and show how they benefit your brand. Find your perfect video marketing partner and take your business to the next level!
Shoot You is a well-known creative agency in several major cities worldwide, including London, Amsterdam, New York, and Los Angeles. They specialize in producing high-quality videos and animations and work with a diverse range of clients from across the globe. Their team creates customized productions that cater to each client's unique communication requirements. They have many clients, including prestigious organizations such as J.P. Morgan and the European Commission.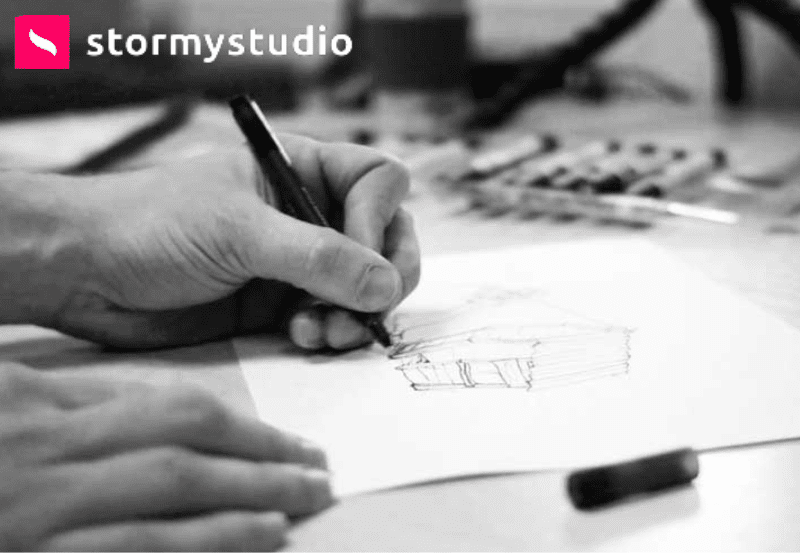 Stormy Studio is a company that specializes in animation and video production and is based in Devon.  From their animation studio, they make high-quality 2D and 3D motion graphics and films. Their core goal is to create interesting and successful animated business movies that assist their clients in creating genuine business leads, convey critical business messages, and boost brand visibility. Despite being situated in the South West of England, its animation production team works with organizations globally, generating exceptional solutions for clients across numerous industries.
Chester, United Kingdom, is the home of Tricks Studio, a creative agency. They are committed to producing moving pictures and interactive designs that are one of a kind, intriguing, and draw proper attention to their customers' brands. The company is known for its excellent video production and editing services, and it can offer high-quality video material at a more reasonable price than larger firms.
Want to + add your website in this list?
Contact us on blogkinguk@gmail.com
Revive.Digital is an all-encompassing digital marketing agency that can be found in Essex. Their expertise lies in providing services of web design as well as search engine marketing. In addition, they provide high-quality video production services such as creating company videos, explainers, interviews, and animations. Revive.Digital thinks that video content is a vital component of digital marketing and plays a significant part in a company's success.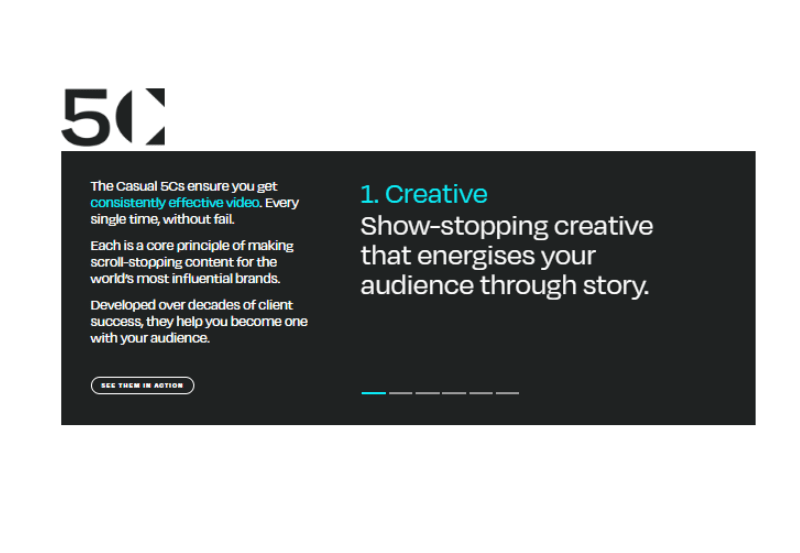 Casual is a highly regarded video content production agency officially recognized as the No.1 Brand and Corporate Production Company. They have developed a set of core principles called the Casual 5Cs that guarantee consistently effective video content for their clients. The Casual 5Cs include Creativity, Catalyst, Clarity, Consistency, and Craftsmanship. Following these principles ensures clients receive high-quality, impactful video content that meets their needs. Casual offers various video styles and formats, including live-action, animation, mixed media, and more, providing their clients with versatile and engaging options to suit their objectives.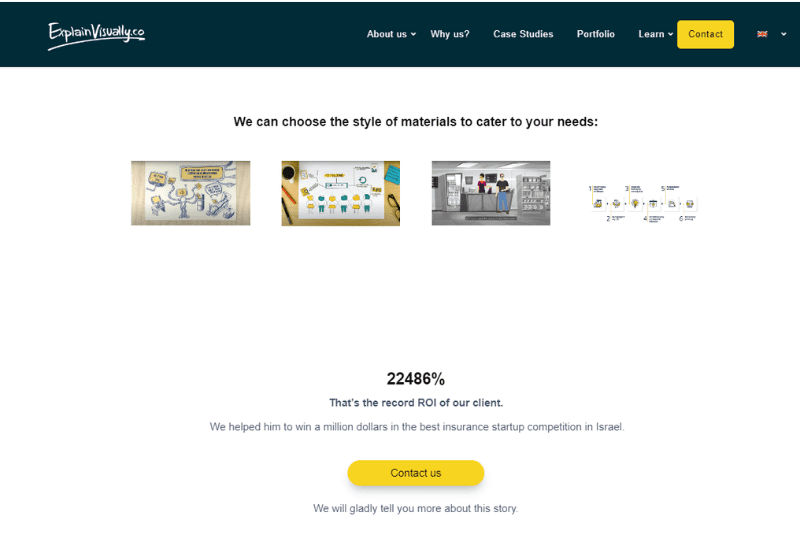 ExplainVisually is a visual communication video production agency that offers specialized services to companies. They have been acknowledged as one of the most-reviewed video production agencies in New York by The Manifest. ExplainVisually assists companies with marketing and sales, implementing procedures, and strategic internal communication. With a portfolio of over 300 successful projects, they boast a remarkable return on investment (ROI) of 22486% for one of their clients. Their clients have rated their collaboration experience with the agency at an average of 4.8 out of 5.
The London-based company Bold Content Video has won numerous awards for the groundbreaking videos and animations it has produced. They team up with companies to help them use innovative video marketing to get their message out to consumers. If you want to generate a video that stands out and grabs people's attention, their staff of seasoned filmmakers can help.
Bold Content Video is an animation and live-action video production company that delivers human-interest tales via visual storytelling techniques to establish true emotional connections with its viewers.
Want to + add your website in this list?
Contact us on blogkinguk@gmail.com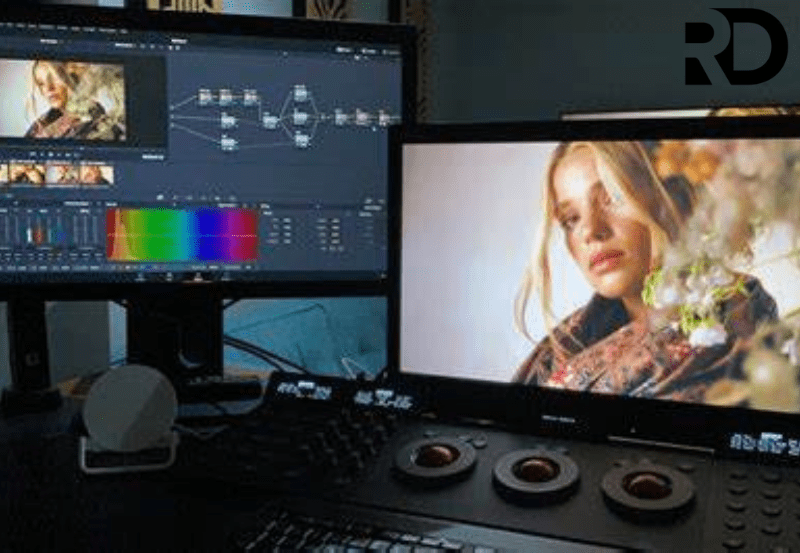 RD Content is a globally recognized, award-winning video content agency with offices in London, UAE, Singapore, and New York. They are both a production company and creative agency that caters to some of the world's most prominent corporate and commercial brands. Unlike traditional creative agencies, RD Content comprises filmmakers and post-production specialists who offer an in-house end-to-end service, making it a cost-effective and exceptional experience for their clients. They offer a comprehensive service, from initial strategy and creativity to final project delivery, ensuring a seamless and successful production.
Catch Creative is a creative agency based in Sonoma County specializing in brand development, graphic design, packaging, marketing support, and strategy. They constantly seek innovative companies to collaborate with and take to the next level.
Their team provides high-level creative support and a fresh perspective to organizations that need to increase their impact. Whether developing a new brand identity, designing eye-catching packaging, or crafting a winning marketing strategy, Catch Creative works closely with its clients to deliver exceptional results.
Collby Graphics is an animation and post-production company based in London. They are a team of experienced creators who offer high-quality content to their clients, helping draw attention to their products. They specialize in creating 2D or 3D animated videos and have worked with companies in various industries, such as medicine, finance, construction, and IT. With over 8 years of experience and a proven track record of over 300 projects, Collby Graphics is a reliable choice for businesses needing professional animation and post-production services.
Want to + add your website in this list?
Contact us on blogkinguk@gmail.com
Conclusion
Marketing success requires video marketing. By partnering with one of the UK's top 10 video marketing companies, businesses can elevate their brand and effectively communicate their message to their target audience. From creating captivating video content to implementing effective marketing campaigns, these companies offer various services to help businesses achieve their goals. With the right call-to-action, businesses can drive traffic, increase conversions, and ultimately grow their bottom line. So why wait? Contact one of the top video marketing companies in the UK today and take your business to the next level!