Welcome to the ultimate guide to the top 10 website designing companies in the UK! Are you searching for a trusted partner to transform your online presence into a captivating digital experience? Look no further! This comprehensive article will unveil the leading web design agencies in the UK, carefully curated based on their expertise, innovation, and customer satisfaction. In today's competitive online world, we understand your pain issues. Explore the visionary companies that can make your web fantasies come true. Discover your ideal design and achieve online success!
3 Media Web is a highly regarded website design and digital marketing firm renowned for its expertise in designing, developing, and promoting WordPress-based websites. Their distinctive approach, which prioritizes the digital experience across all touchpoints, differentiates them from the competition. In addition to creating stunning websites, they collaborate with clients to optimize their online presence to increase engagement, conversions, and development. The team at 3 Media Web is committed to continuous learning, accumulating advanced skills, researching industry trends, and embracing innovative ideas to provide their clients with exceptional results.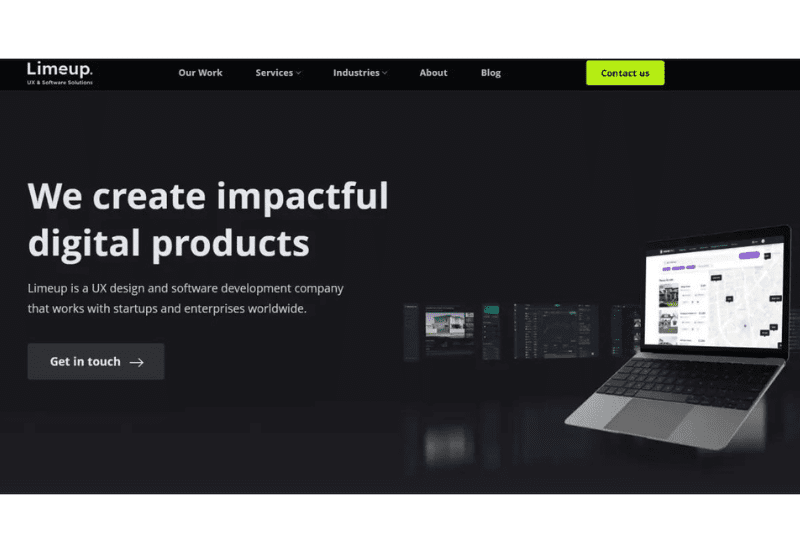 Limeup is a UK-based professional web design company that offers comprehensive web design services. Their expertise lies in creating visually captivating and responsive websites, enabling businesses to distinguish themselves from competitors. Limeup collaborates with startups and enterprises globally as a UX design and software development company. They are known for their proficiency in crafting remarkable user experiences for companies across diverse sectors such as fintech, ed-tech, healthcare, real estate, and blockchain. With its extensive capabilities, Limeup is dedicated to helping clients succeed in the digital landscape.
Bird, a UK-based digital agency, provides top-notch digital solutions to businesses countrywide. The agency was founded by Philip Young in 2010 in Essex and now has a London office. Bird focuses on design and marketing to realize company goals. Their primary services are site design, PPC, and SEO. Bird's website design services include:
Mobile-friendly and SEO-optimized designs.
Integrated contact forms.
Brand-appropriate typography and colour palettes.
Hosting and continuous support are also offered. Bird's famous clientele are Cancer Research, Moda Minx, Maze Rattan, and Oppenheimer & Co.
Want to + add your website in this list?
Contact us on blogkinguk@gmail.com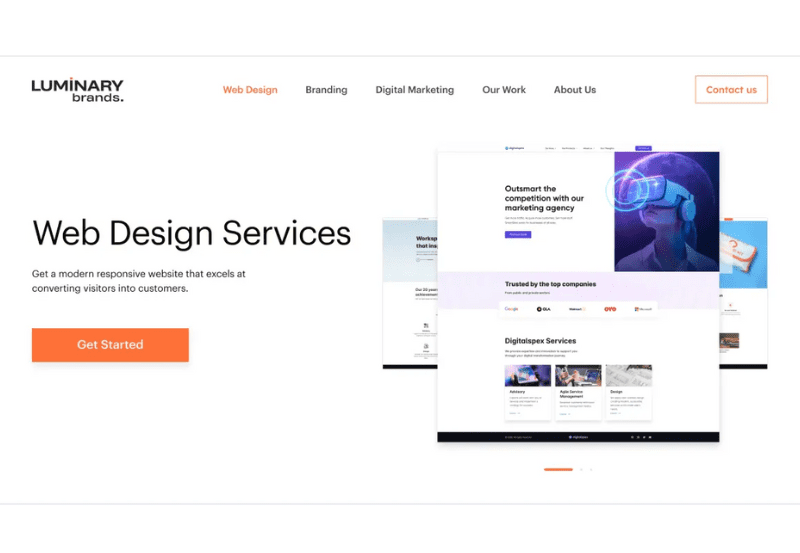 Luminary Brands is a London-based creative agency focusing on branding, web design, and marketing. Their primary goal is to assist businesses in establishing a distinct and memorable brand presence while promoting it online effectively. Luminary Brands empowers its clients ' business growth with branding and design expertise, technical knowledge, and innovative marketing strategies. Their core services include website design, branding, and digital marketing, guaranteeing comprehensive support to increase brand visibility and attain marketing objectives. Luminary Brands is committed to providing solutions that drive success in today's competitive business environment.
Web Choice is a comprehensive web design and digital marketing agency specializing in developing and promoting responsive, secure websites geared towards achieving tangible outcomes. With a decade of experience in the industry, they have crafted numerous visually captivating web designs across various sectors. Their primary emphasis lies in conversion rate optimization (CRO) and search engine optimization (SEO) services, guaranteeing favourable outcomes for their clients. Web Choice offers full-service solutions and strives to deliver exceptional results by combining innovative design and effective marketing strategies.
instincts develop unique web applications for clients from concept through deployment and maintenance. Instinctools' full-stack strategy lets consumers entrust their web application to their skilled team. Their professional engineers employ cutting-edge tools for maximum outcomes and stay up to speed on front-end technology and trends. Instincts build scalable web solutions from scratch or modernize legacy systems to support multiple devices. Their specialized e-commerce solutions include CRM apps, trade software, reservation platforms, payment gateways, and classified portals.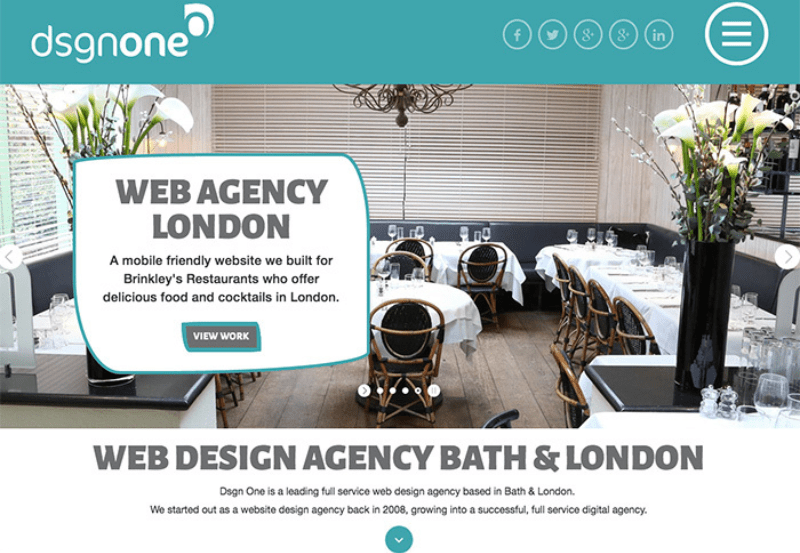 Web design agency Dsgn One has offices in Bath and London. They're a successful full-service digital agency that started as a website design agency in 2008. Dsgn One is proud to be named the UK's Top B2B Company by Clutch in 2021. They provide flexible monthly payment arrangements for web design packages. These packages cover 3 pages, 6 pages, 12 pages, bespoke sites, and eCommerce sites. Their web design packages include a WordPress Content Management System, allowing clients to edit content and graphics swiftly.
Want to + add your website in this list?
Contact us on blogkinguk@gmail.com
Creative Brand Design in Richmond, London, offers site design, SEO, graphic design, and marketing. Their focus is producing visually beautiful websites with good search engine rankings. They boost SEO. Creative Brand Design offers various digital marketing services to help firms grow and expand, in addition to website design and SEO. Website aficionados, SEO specialists, and designers make up their pleasant and competent staff with the abilities and understanding to maximize your digital marketing efforts.
UX Studio is an award-winning web design business that creates powerful experiences and websites for many industries. Since 2013, David Pasztor's agency has grown to 60 passionate UX designers and researchers. UX Studio goes beyond designing beautiful websites to create unique user experiences. Their UK web design services start at $60 per hour and welcome fresh ideas. With a global presence, they have worked with firms of all sizes and sectors in nearly every area. UX Studio's compelling site design helps companies make lasting first impressions, stand out from the competition, and captivate their target audience.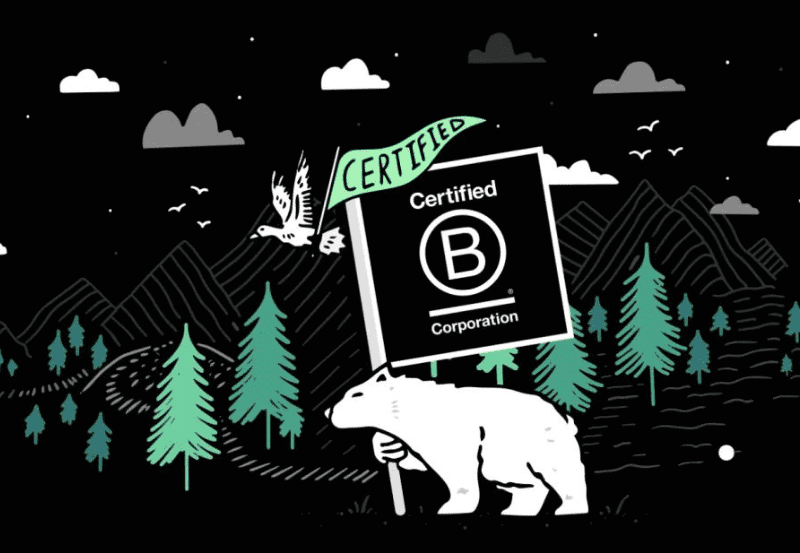 Polar is a London-based creative agency. They aim to create material that resonates with their target audience through print, social media, and digital marketing initiatives. Polar Web Design manages your website monthly without your involvement. They can help your business grow online. They want to make developing a business website easy so you can focus on your primary operations. They build fully responsive, search-engine-optimized websites to help clients find you.
Want to + add your website in this list?
Contact us on blogkinguk@gmail.com
Conclusion
The top 10 website designing companies in the UK have proven their prowess in creating remarkable online experiences. With their cutting-edge designs, user-friendly interfaces, and expertise in digital marketing, these companies are ready to transform your online presence. Refrain from settling for mediocrity when you can have excellence. Take the first step towards success by partnering with one of these industry leaders. Contact them today to discuss your website design needs and witness the power of professional craftsmanship. Elevate your brand, engage your audience, and dominate the digital landscape with the best website designing companies in the UK.